Patriot Warrior Club's Virtual Talent Show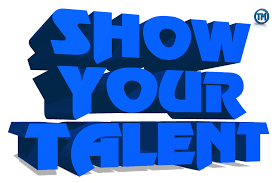 As some of you may have heard, the Patriot Warrior Club will still be holding their annual talent show this year, and it will be virtual! According to Mr. Mehl, the club still wanted to do something for the students despite them not being able to have a talent show at school, and after talking to Mr. Patterson and Mr. Brusotti, the plan to do this online was made.
Any student can audition by sending a 30-45 second video clip of themselves to [email protected] up to next monday, May 18th. Mr. Mehl says, "The talent show is set up in a way that anyone can audition and demonstrate their talents, these could be singing, dancing, playing an instrument, juggling, etc. or any aspect of creativity that could be evaluated.". 
If you're interested in watching the show, there will be a viewable link created to all the finalists. Mr. Mehl explains that the voting process will be similar to American Idol, as viewers will be able to vote for their favorite contestant. As for what acts we can expect to see in the show, Mr. Mehl says that in past years he has seen mostly musical performances, but there have been many different displays of talent that he has seen so far.