Mrs. Landy Wins Services Professional of the Year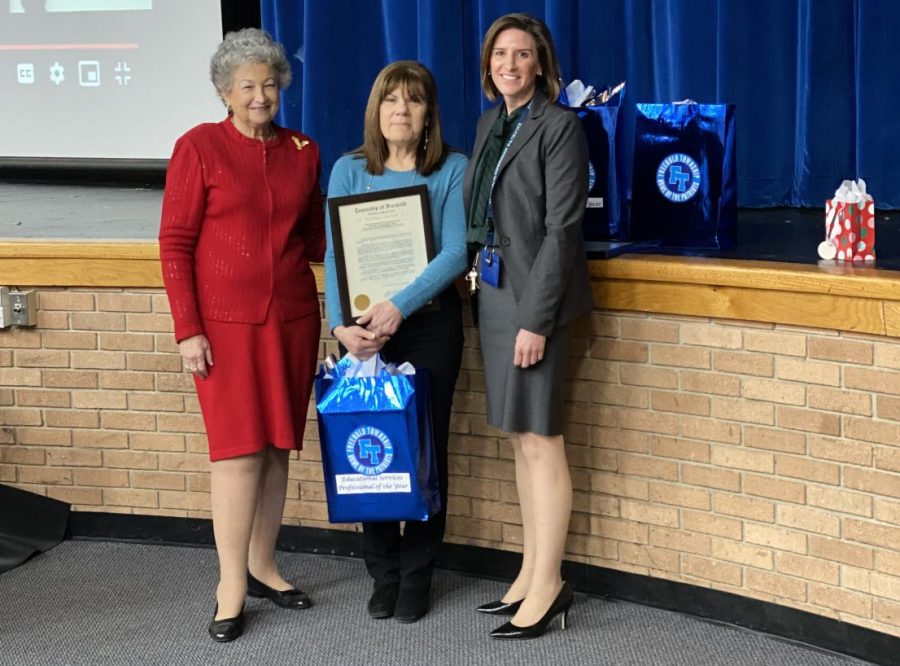 How does it feel to win this title?
I appreciate being recognized for the job that I do, I work really hard and I really try to help my students. So, it feels really good to be recognized by my colleagues. 
What is your favorite part of your job?
Never knowing what's going to happen next. On my way to work, I go over the things I plan to accomplish throughout the workday, and when I come in sometimes that does not go as planned and I end up doing very different things. But the best part of my job is watching my students grow from insecure, some at the time shy, ninth-grade students to when they are young adults, ready to go out into the real world. 
How long have you been working at Freehold Township?
This is my seventeenth, almost eighteenth year at Freehold Township. 
When you were younger did you aspire to be a guidance counselor?
I really didn't… I aspired initially to go into the health field to be a nurse and then with some pressure from family members I went into education and became a special education teacher, and really thought that would be my path. I ended up going back to college for a second master's degree in counseling. Originally when I went back into counseling I thought I would rather work with a community service agency and do counseling there, and changed my mind. 
What is the most difficult part of your job?
Sometimes you're hearing stories from students who have very difficult circumstances in their lives and not being able to offer them as much help as you would like. 
What advice would you give other people desiring to become a guidance counselor?
Take a deep breath, know you're not going to be able to get everything done every day that you would have liked to and you might leave the office with a pile, and that's okay because you will be back tomorrow morning. Just take one day at a time and do what you can do in the time the day allows.