Sam Famulare Goes In for the Win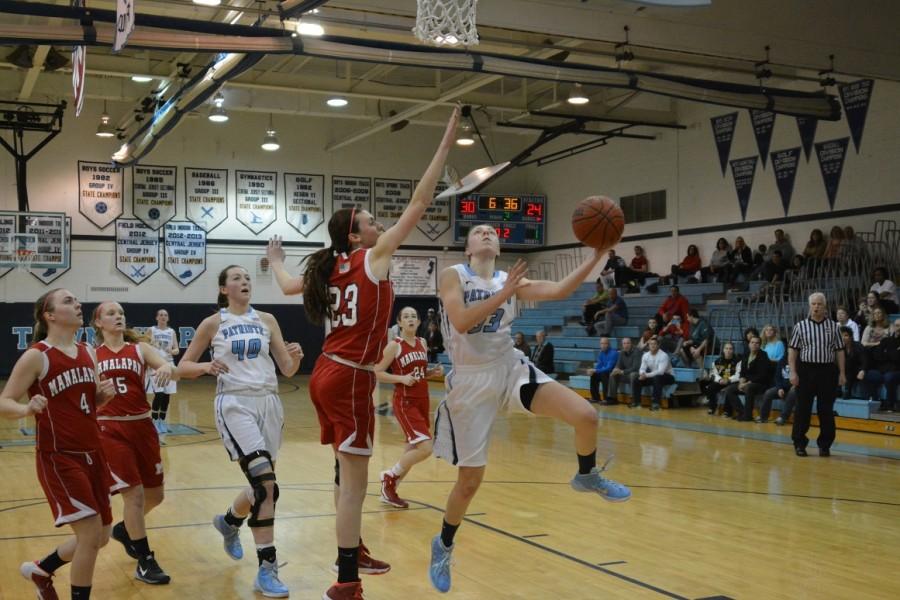 For senior Sam Famulare, basketball has always been more than just a hobby.  After years of perfecting her craft and simply loving the game, Famulare has proved to her coaches and peers alike that hard work and determination truly pay off in the end.
"Basketball has definitely been a huge part of my life," states Famulare. "I've been playing since second grade and, over the years, it has taught me many life lessons. It's made me a stronger, more confident person."
Many can argue that this year is Famulare's most prosperous season yet. With several notable achievements already under her belt, Famulare brought the audience to their feet as she scored her 1000th point against Manalapan on February 12th.
"It was a great accomplishment and I'm so happy my family and friends could be there to support me," says Famulare of her victory.
Famulare also shared a triumphant victory with her team members as they rallied together to defeat Red Bank Catholic in their Shore Conference Tournament.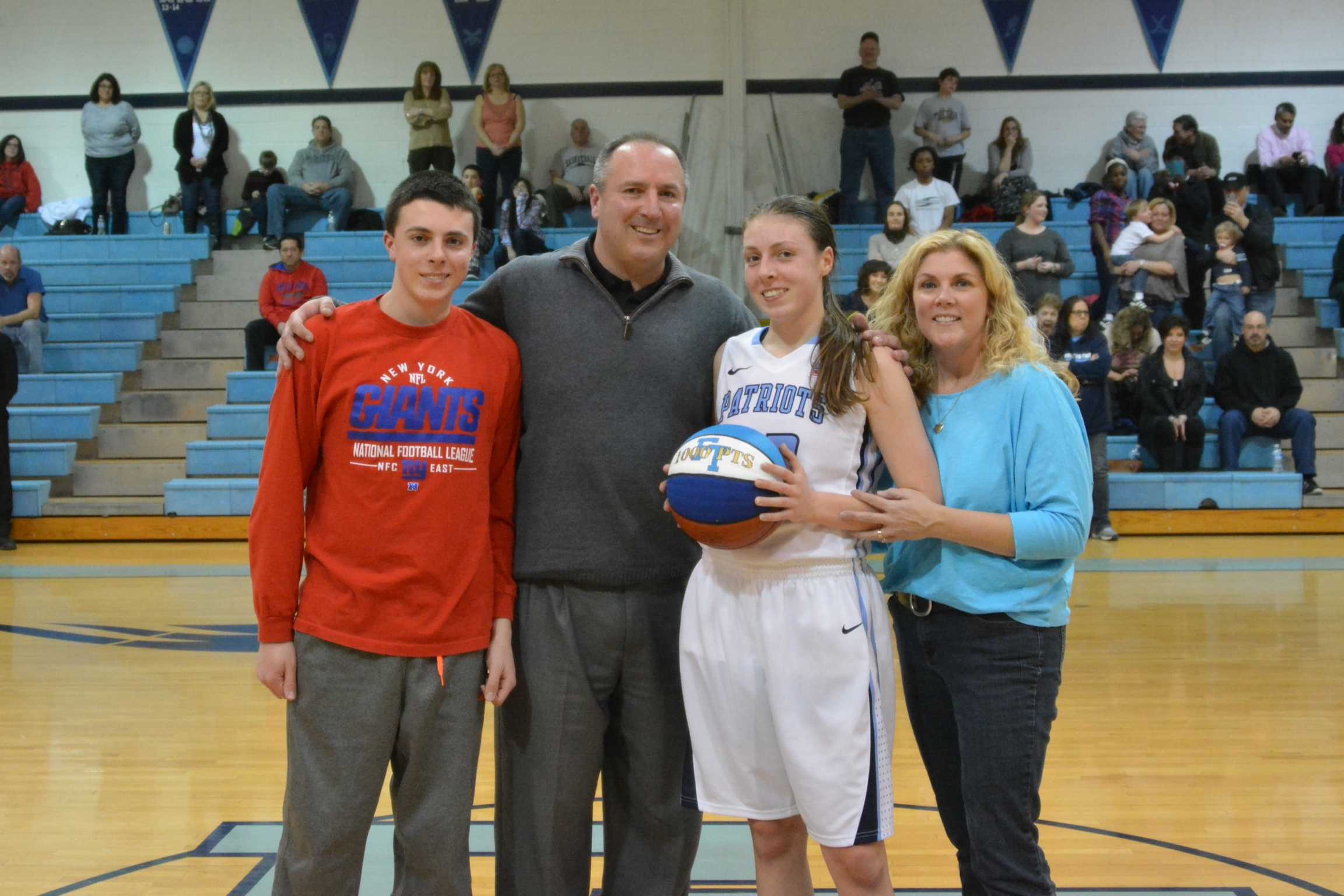 "It was a team effort from start to finish," states Famulare. "The game was so close and being able to execute the last play and score the buzzer beater to win was great. During the game, I also broke the career three point shot record for Freehold Township, with 188 three pointers. That game is one I will never forget."
Even after years of spending time on the court, Famulare's competitive spirit remains intact and she doesn't shy away from the fact that winning is her ultimate goal.
"My favorite part of basketball is winning," says Famulare. "I am very competitive and winning a game is the best feeling. When your hard work pays off with success, the hours of practicing are worth it."
While her high school career will soon be coming to an end, Famulare is optimistic about her future and hopes to continue playing the sport she has dedicated so much of her life to. When asked what advice she would give to a younger generation of high school basketball players, Famulare stresses a stable work ethic as well as the ability to simply enjoy the experience.
"If you work hard and put in the hours at the gym, you will see results," states Famulare. "Also, you have to have fun playing and enjoy every second because high school goes by way too fast."
Sam Famulare is the perfect example of a go-getter and truly proves that working hard is the best way to achieve the ultimate victory.
For more on Sam, check out her coast-to-coast game winner against RBC or her Player of the Week interview.