Remembering Kobe Bryant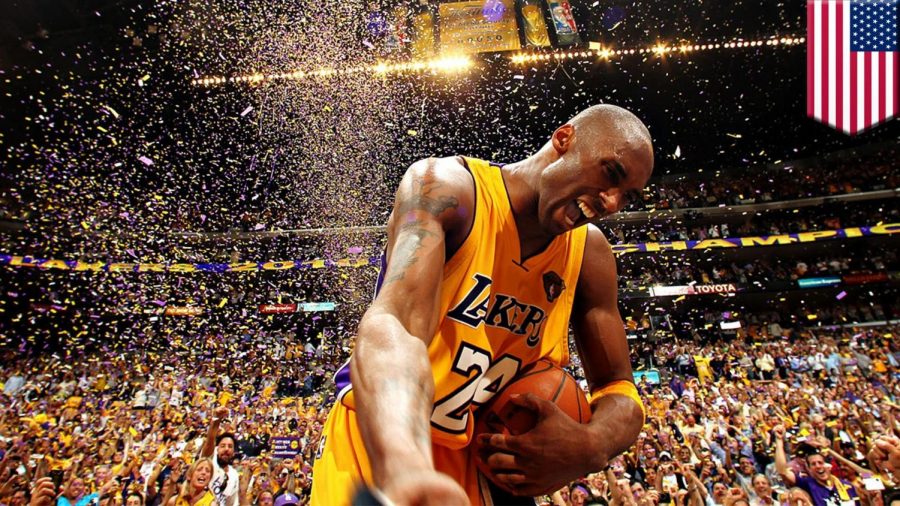 Never in my wildest dreams could I have imagined that I would be writing this piece. After four wonderful years writing for The Patriot Press, where I'd gravitate towards every idea that came to mind, this is something that I had to compel myself to write- not only out of a sense of obligation, but for my own closure as well. Five days later, and the world still can't escape the bitter truth: Kobe Bryant is gone. 
These are perhaps the hardest words I've ever had to write for our newspaper, but no matter how much we try to escape it, the devastating reality is inevitable. In the early morning of  January 26th, Bryant, his thirteen year old daughter Gianna, and seven other passengers were killed in a tragic helicopter crash in Calabasas, California. The helicopter was en route to the Mamba Sports Academy in Newbury Park, where Bryant was to coach his daughter's team for a game. He was 41 years old. 
Like many admirers of the NBA legend from my generation, I was one out of a million that was captivated by Kobe and his love for the game. Growing up in a small town in Long Island, New York, basketball was more than just a sport. Outside the classroom, it consumed much of my discussions with friends and dominated my waking hours. For my friends and I, an NBA trade meant as much to us as the next snow day announcement did. Whether it was talking about the playoffs or browsing the Nike store for the latest pair of Jordan's, we were united by an undying love for the sport and all it represented. 
From the "greats" such as Michael Jordan and Wilt Chamberlain to rising legends at the time like LeBron James, there were few whose rise to NBA superstardom truly left a mark in our hearts. However, no player impacted our perception of the game and inspired us to become our best selves like Kobe did. 
We were from the generation that shouted "KOBE!" while free throwing water bottles into the recycling bin. We were the kids that fought with one another to claim him in the Blacktop mode of NBA's 2K games. We viewed his dunk compilations, sported his gear, and saw his controversies as contributing factors to a better person and teammate on the court. So total was the dominance of the affectionately called "Black Mamba" around the world that no player could rival his ferocity or fan following. His dynamic presence alone was enough to lure a crowd into a stadium, regardless of which team they were rooting for.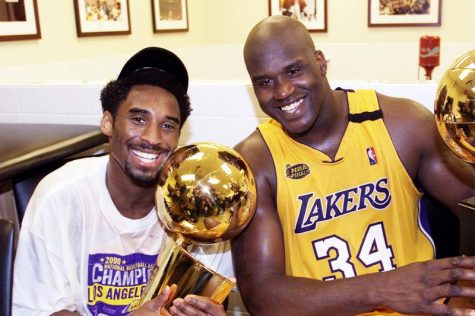 To both his fans and critics, there was an unparalleled aura of respect that Bryant commanded that no one could contend with, and his duo with Shaquille O Neal was one that never failed to surprise.  The Los Angeles Lakers leveraged that unique combination of sheer talent and magnetism when they made Bryant the face of their team after a loss in the 2004 NBA Finals. His astronomical rise to a legend status made unprecedented strides around the world, with sports fanatics and emerging generations of NBA players citing Kobe as their icon.
His role in the 2009 and 2010 NBA finals named him the MVP twice and helped him surpass Jerry West as the all time leading scorer in the Laker franchise history.  His unwavering commitment to the sport and tenacity is arguably why the Lakers continue to be so successful today, and his contributions to basketball is a testament to why he's considered one of the greatest players of all time. 
Even in spite of so much adoration, Kobe's legacy cannot hide the shadow of his past. The sexual assault allegations that surfaced in 2003 nearly besmirched his name, yet left his career untouched. In a period before the dominance of #MeToo and women empowerment movements, Bryant's prosecution is still remembered as one of the biggest celebrity scandals since the OJ Simpson trial. Regardless of the view we reflect on the allegations with, one thing is certain– Bryant was never the same after the incident. 
The "Black Mamba" movement that followed and made Kobe a star in his own right can largely be attributed to the scandal he faced. Leading to his retirement in the 2015-2016 season, he became a champion of women's rights and athletics. The 81 point victory over the Toronto Raptors in 2006 catapulted Kobe to incredible heights in his career, and Bryant remained third on the NBA's all-time scoring list until the day before his death, when he was surpassed by LeBron James.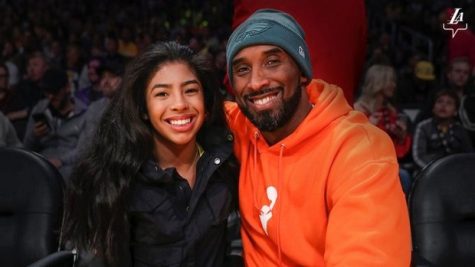 James, a close friend of Bryant, along with many of the Lakers and the city of Los Angeles, are still grieving today. For a man that became so prominent in the lives of millions with a two decade career and who was to see himself inducted in the Basketball Hall of Fame, his death is hard to come to terms with. His short lived retirement saw him receive an Academy Award for his animated short film, Dear Basketball, and return to support the Lakers from the sidelines. As a father and as a husband, he continued to share his love for basketball with his daughters and spend quality time with his family, as he always loved to do. 
In the days that have followed, social media has been divided by responses of outrage and grief. The NBA has expressed their condolences and millions of fans have set up countless memorials, such as the one outside Staples Center. The Empire State building was recently lit purple and yellow in honor of Bryant, and close friends of the player like LeBron James and the Lakers team have expressed their grief. 
Here at Freehold Township High School, our hearts go out to the Bryant family and the families of all the victims in the crash.
May his legacy live on. Mamba Forever.
Click Here to Watch Kobe's Oscar winning short film and a heartwarming tribute from a fan: