Tennis Player Caroline Wozniacki Shocks her Fans After her Retirement Announcement
Tennis is an ever evolving sport, new faces constantly arise, and stunning comebacks are always attainable. Although tennis fans are no longer fazed by the fast paced changes to the top players, Caroline Wozniacki's announcement of retirement has shocked everyone. On December 6th, she appeared on Good Morning America to reveal her news. She took to social media to further explain her decision to retire.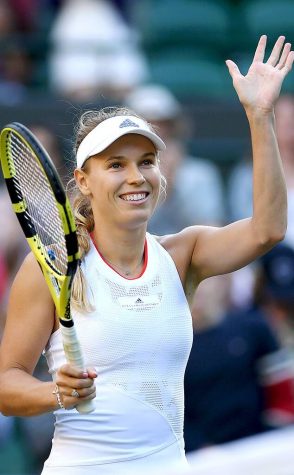 Caroline Wozniacki began playing professionally at just fifteen years old and has not stopped mesmerizing audiences with her immense talent since. In these years of her career, she has become forever intertwined with the most notable tennis players of all time. She is the former world number one and has held this prestigious position for over seventy weeks. Not only did she have an extremely high ranking for the majority of her career, but she also won thirty Women's Tennis Association (WTA) titles. To round out these achievements, in 2018, she won her first Grand Slam at the Australian Open. Wozniacki defeated Simona Halep in an intense three set battle for the trophy. In her announcement, she unveiled that her career will come to a close at the same Grand Slam tournament in 2020. 
Often, tennis players retire in order to cope with the immense stress that has been placed on their bodies. Wozniacki, who although has struggled with rheumatoid arthritis, has stated that her retirement has nothing to do with her health. In her Good Morning America interview she explained that she wanted to finish while she was still in good health and had the ability to face any competitor. Wozniacki went on to express her adoration for tennis and the role its had in her life, but she aspires to achieve more in different aspects of her life. In the interview, she hinted at a possible career in fashion and spoke briefly on her plans to raise awareness for rheumatoid arthritis. Caroline Wozniacki, in her Twitter post, added on to her goals for the future by stating her desire to focus on a family with her husband, David Lee. 
Wozniacki has inspired generations of young tennis players with her overall athleticism, powerful backhand, and uniquely consistent game. She has constantly been a beacon for competitiveness and sportsmanship from the commencement of her career. Caroline Wozniacki now moves into a new phase of her life, aiming to continue to inspire people in diverse ways and possibly her own future children.