This Week In Pop Culture News: Harry and Meghan Quit and Golden Globes Recap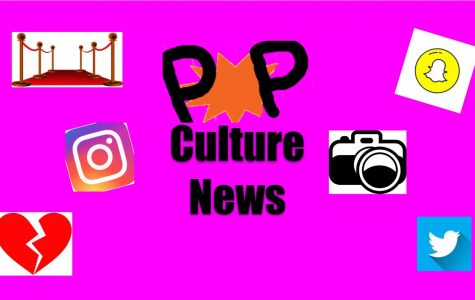 Golden Globes Recap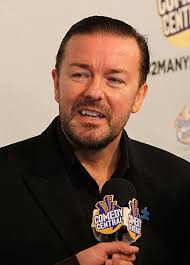 This Golden Globes of course included good and bad outfit choices, but the highlight of this award show was its host, Ricky Gervais. No topic was off limits for Ricky as he spoke unfiltered, shocking the crowd with some of his jokes. The joke that got the biggest crowd reaction by far was Gervais' comments about Jeffrey Epstein. He said, "Afterlife [his netflix series] is a show about a man who wants to kill himself… Spoiler alert, season two is on the way so he didn't kill himself… just like Jefree Epstein.". Ricky responded to the gasps from the crows by saying, "Shut up. I know he's your friend, but I don't care.". Gervais then went on to shame hollywood stars for claiming to be woke but working for companies with controversial rights records. Ricky then went on to explain how winners shouldn't get political in their acceptance speeches and "You're in no position to lecture the public about anything. You know nothing about the real world. Most of you spent less time in school than Greta Thunberg.".
Now, onto the highs and lows of the red carpet. J-Lo, Gwyneth Paltrow, and Jodie Comer led the worst dressed. J-Lo wore a white Valentino gown with huge gold and green bows attached to the dress, concealing most of her figure. Gwenyth Paltrow sported an extremely revealing brown dress that featured many sheer brown ruffles. Jodie Comer wore a green silky Mary Katrantzou dress with ruffled sleeves that was shaped to curve away from her. On the other hand, the best dressed included Kerry Washington, Scarlett Johanneson, and Taylor Swift. Kerry Washington wore a dress that was an open black suit on the top with a rope coming from her shoulders and then between her breasts to connect to her waist. From the waist down the ensemble included a grey silky material with a thigh split. Scarlett Johanneson sported a long, bright red gown with a deep v-neck. Taylor Swift wore a vibrant blue Eltro Couture dress with a yellow floral pattern.
Lastly, the most important part of the Globes, the award winners! For movies, The Best Drama Motion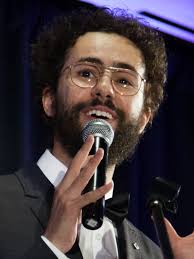 Picture went to 1917, Once Upon A Time In Hollywood won Best Musical/Comedy Motion Picture, Best Director went to Sam Mendes for 1917, Best Actor and Actress for Drama went to Joaquin Phoenix for Joker and Renee Zellweger for Judy, Taron Egerton for Rocketman and Awkwafina for Farewell won Best Actor and Actress for Musical/Comedy, Best Supporting Actress went to Laura Dern for Marriage Story, and Brad Pitt for Once Upon A Time won best Supporting Actor. For TV, Best Drama Series went to Succession, Fleabag won Best Musical/Comedy Series, Best Drama Actor and Actress went to Brian Cox for Succession and Olivia Colman for The Crown, Ramy Youssef for Ramy and Phoebe Waller-Bridge for Fleabag won Best Musical/Comedy Actor and Actress, Best Supporting Actor went to Stellan Skarsgård for Cheronbyl, and Patricia Arquette for The Act won Best Supporting Actress.
Meghan and Harry Quit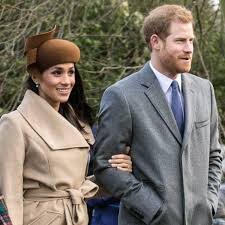 On television channels last night, news broke that Meghan and Harry have made the decision to step down from public office The couple plan to spend some of their time in North America and some in Britain. The royal family was not notified of this huge decision, and learned of the news the same time the public did over TV. The royal family and aides are angered by this, as one aide explains, "People had bent over backwards for them. They were given the wedding they wanted, the house they wanted, the office they wanted, the money they wanted, the staff they wanted, the tours they wanted and had the backing of their family. What more did they want?" Another royal source claims that it's unfair to treat the queen this way and that the royal family understands they want to take a different path and want to help them, but people are "devastated".