"You" Season Two Review
I will try to make this article as spoiler free as possible. But, still beware of spoilers because there may be some minor season one spoilers below. Enjoy!
Everyone's favorite serial killer, Joe Goldberg, has returned to stalk our television screens in the second season of the Netflix original show "You". The show has taken the internet by storm ever since the first season was released back in 2018. The "You" series is based off of the books written by Caroline Kepnes. The first season of the show saw the main character, Joe, become infatuated with a young woman named Beck. So much so, that he began to stalk her on a regular basis and remove any obstacles in her life through (what else?) murder! The season ended in a shocking twist that left viewers counting down the days until the next season.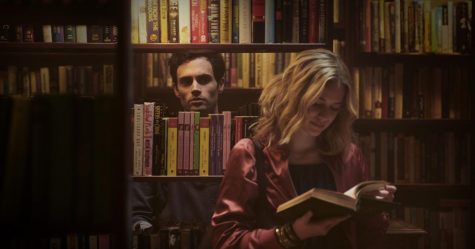 But that's enough backstory! Anxious viewers had to wait until December 26th, 2019 to watch the premiere of the show on Netflix. And I, having binged the show all in one day, am absolutely in love with the new season. It was a recognized fear that the second season could be a quick cash-grab with a stale plot, but the second season of "You" proved to be anything but that.
The show begins as our main character Joe moves to sunny Los Angeles, California, to escape from his vengeance-seeking ex-girlfriend. Lost in a world of followers, diets, and hipsters, Joe feels incredibly out of place. He even remarks that he is the only person in the whole city that does not want to be discovered. Joe ends up moving into a trendy apartment and begins to live a new life WITHOUT any dating (because we all know how that turned out last time…). But, much to Joe's surprise, he suddenly finds Love. No, not the emotion love…the person. That's right, Joe's love interest this season is named "Love". How perfect is that?!
Love and Joe start to form a bond, and we begin to see more of Love as the season progresses. We also learn more about Love's crazy life, including her washed-up and drug addicted twin brother, Forty. That's right, their names are FORTY and LOVE. Yes, Forty like the number. Yes, Forty-Love like the tennis score. What creative geniuses work on this show?!
But what is this show without murder and stalking? There is certainly no shortage of it in this season. It is thrilling as a viewer to follow Joe through his crazy schemes and venture into his infamous glass cage. We get to see Joe make some mistakes similar to those of the last season, but we also get to see some growth in his character. Not to glorify his actions in any way of course, since after all he is still a serial killer….
At the end of the season, after many twists and turns, there is a major plot twist and Joe is left to make a huge choice for love. It is hard to guess what will happen next, and every new detail leaves you more and more engrossed in the story.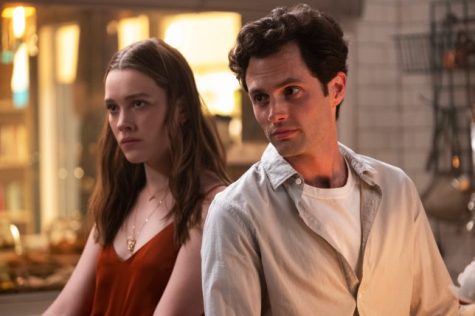 Overall, season two of "You" was wonderful. Personally, I thought it was better than season one! The Los Angeles setting leads to some funny commentary from Joe, and it proves itself to be the culturally perfect setting for the storyline. The camera shots of the Los Angeles scenery is lovely, and the diverse camera angles help give the show a sense of depth. Watching Joe develop new habits and regress back into his old ones is fascinating to watch. Additionally, the characterization of each of the quirky new characters is mostly perfect, and their written dialogue is great. The story, albeit very dramatic and a bit fast paced at times, is written beautifully. Also, the show has not been officially renewed for season three yet, but the season ends on an insane cliffhanger!
You should totally check out this show if you are interested in psychological thrillers with a healthy dose of comedy. But, be sure to watch season one first, and stay away from spoilers if you want to be fully immersed in the show with all of its surprises! And remember, in the words of Joe Goldberg, "Love is complicated".