Thursday Jams (1/9/20)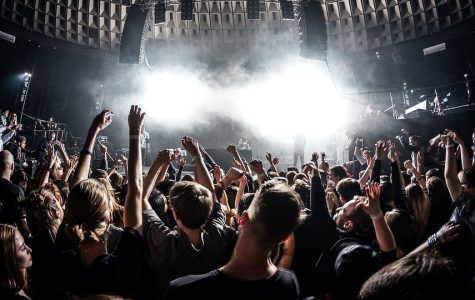 Thursday Jams (1/9/20)
suffice- mxmtoon
[wpdevart_youtube]FpJENbGIirc[/wpdevart_youtube]
suffice by "mxmtoon"- the title being uncapitalized for dramatic effect- is a song relating to "mxmtoon's" real life experiences. She sings of relationship troubles that she has faced in the past. She also sings of how she often tries to suffice, or meet the needs of the other person in the relationship before her own needs. As you'll find out with the sad nature of this tune, these relationships did not work out very well. Despite this, the somber tune is still catchy, and "mxmtoon" has a lovely voice. Overall, you should listen to this song if you like sad music, or thoughtful lyrics.
Laughing Gas- The Fratellis
[wpdevart_youtube]4wwIOnWmcCE[/wpdevart_youtube]
Despite the somewhat alarming title, Laughing Gas by "The Fratelli's" is a sweet tune about helping out a friend. The lyrics consist of sweet sentiments such as, "Give me your last request/And I'll see what I can do/To paint your grey skies blue" and "Why should you not have all that you desire?". The upbeat song and catchy chorus will surely put you in a positive mood. You should listen to this song if you enjoy positive lyrics, or upbeat music.
Dancing- Mellow Fellow
[wpdevart_youtube]pzhVBsR-mLA[/wpdevart_youtube]
Dancing is a sweet and nostalgic song by singer "Mellow Fellow". The dreamy drum beat and beginning chords are sure to draw you into the song, as "Mellow Fellow" begins to sing in his smooth and relaxing voice. Albeit the lyrics being vaguely repetitive, the track still conveys an overall sweet message of lasting love. You should listen to this song if you like relaxing and catchy music.
Rose- Inner Wave
[wpdevart_youtube]oFCmz7PN2ls[/wpdevart_youtube]
When Rose was first released last month, it immediately peaked high on the Alternative Top Charts. It obviously did so for good reason! The synthesized tune leaves you feeling energized and happy with its fun beat. Despite the lyrics not having a concrete story, the song is still able to pull you in and leave you humming the catchy beat all day. You should listen to this song if you enjoy synthesized music, or catchy tunes.