Kiersten's Holiday Jams (12/19/19)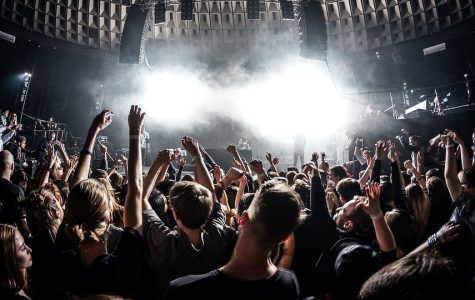 Kiersten's Holiday Jams (12/19/19)
Happy holiday season, everyone! In honor of this joyful time, I will be showcasing 4 of my favorite "holiday jams" for you all to listen to. I hope you enjoy them, and happy holidays!!
"Step Into Christmas"- Elton John
[wpdevart_youtube]IbRtGMm96F8[/wpdevart_youtube] 
Of course, I had to include this classic song. You can't go wrong with a little bit of Elton John! Through wonderfully merry lyrics, Elton John fully welcomes us into the holiday season. The tune contains optimistic instrumentals, and his vocals pair greatly with both the lyrics and the instrumentals of this catchy song. Throughout the years, this holiday staple has been covered by many artists. But, no one will ever top Elton John's lovely original version of the festive hit.
"I Wish It Was Christmas Today"- Julian Casablancas
[wpdevart_youtube]1wS-k66MKgs[/wpdevart_youtube]
Primarily recognized for being the lead singer of the rock band "The Strokes", some may not know that Julian Casablancas also released an original holiday song. Albeit being a bit basic in the lyrics department (Casablancas really, really wants you to know that he wishes it was Christmas today. Seriously. It's probably a good 80% of the lyrics), the song still delivers when it comes to instrumentals. With this unique song, Casablancas turns what could have been an overall cookie-cutter holiday tune into a fun rock hit!
"Holiday-ish"- Regrettes ft. David Minnette
[wpdevart_youtube]kO7GBlGMaZ8[/wpdevart_youtube] 
Although just being released a month ago, this festive tune has quickly risen to the top of my list as one of my favorite holiday songs. David Minnette, the lead singer of the band "Wallows", and Lydia Night, the lead singer of the band "The Regrettes", have been in a relationship for a decent amount of time. In this tune, they sing a touching duet of love. So, with them both being talented singers and romantically involved, the tune just has a special touch. Although the song has seemingly basic romantic lyrics that also correlate to the holiday season, it is an overall very sweet tune. Additionally, the instrumentals truly make you smile and feel immersed in the holiday season.
"You Won't Love Me by Christmas"- Miniature Tigers
[wpdevart_youtube]e2128v-xAGs[/wpdevart_youtube]
Is it even an article by me if I don't mention "Miniature Tigers" at least once? Most definitely not. So, of course, I had to include the band's Christmas themed song! Well, "Christmas themed" may be a bit strong, as the song merely only mentions Christmas a few times in the chorus. Regardless, it is still branded and advertised as a holiday song, and it certainly gets the job done in terms of "festive-ness". The tune tells a tale of loss, while attempting to link itself to the holidays. The song is quite catchy, and it has lovely instrumentals.