Last Minute Holiday Gift Guide: Insulated Water Bottle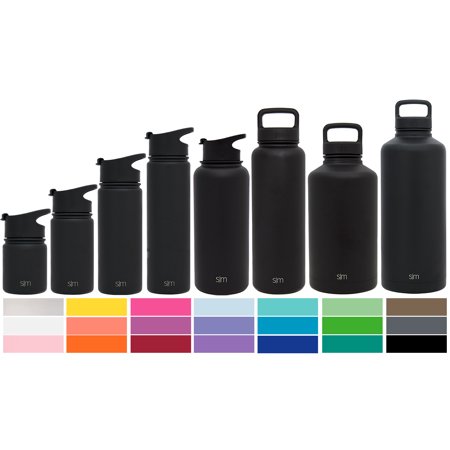 As the Holiday Season approaches, no one is spared when it comes to gift giving. Whether it be a distant relative or a close friend, you are entrusted with finding everyone in your life the perfect holiday gift during this hectic season. But as the clock ticks on, time runs out. Suddenly, the holidays are mere days away. What do you do now?! Well the answer to that is simple, and the Patriot Press has you covered! The perfect last minute gift for 2019 is an insulated water bottle. 

Now listen, hear me out. I'm sure that most of you are aware of the main brands of insulated water bottles: Hydroflask, YETI, and S'well. These bottle brands are not only affordable, but they are also ubiquitous in many stores near FTHS. An average Hydroflask costs from $30-45, an average S'well bottle costs from $30-35, and an average YETI bottle costs from $30-35. Additionally, all of these brands are available in common stores such as Dick's Sporting Goods, Tilly's, and Nordstrom. Do those stores not work for you? Are you running extremely late for the holidays and you need a gift in two days?! If that is the case, then you're in luck. These aforementioned brands and many more bottle brands are available with two day shipping on the Amazon website. 

 So, what is the overall appeal? What is so special about a water bottle? These metal bottles can keep your beverages hot or cold, no matter where you are. They are extremely durable, and depending on the size, they can hold many ounces of liquid. In addition, insulated water bottles are very portable and can be taken almost anywhere. They are also great money savers, as they are reusable. Instead of buying hoards of plastic water bottles, simply wash and reuse your insulated, metal water bottle!

Furthermore, especially in this day and age, the idea of environmental conservation is a more prevalent idea than ever before. If you want to make a statement that you care about the Earth without going out and saving an endangered species, owning a reusable and insulated water bottle is the perfect object to get that message across. Simple, yet it shows that you care about environmental affairs to a certain extent. I mean, plastic water bottles harm the environment. And who wouldn't want to support the environment? 

Additionally, these water bottles are extremely popular among teenagers and young adults. They bring their bottles everywhere, and often adorn them with stickers. So, when you are purchasing your reusable water bottle gift, maybe throw in some stickers as well! The ability to decorate the water bottle with stickers will definitely make the gift-recipient enjoy your present a bit more. 

So, if you find yourself running out of time and you are in need of a holiday gift, consider buying an insulated water bottle! They're portable, environmentally friendly, trendy, and not that expensive. They are also available in many stores and online for purchase. Happy holidays, everyone!