Gymnastics Team Continues State Dominance With 3rd Straight Title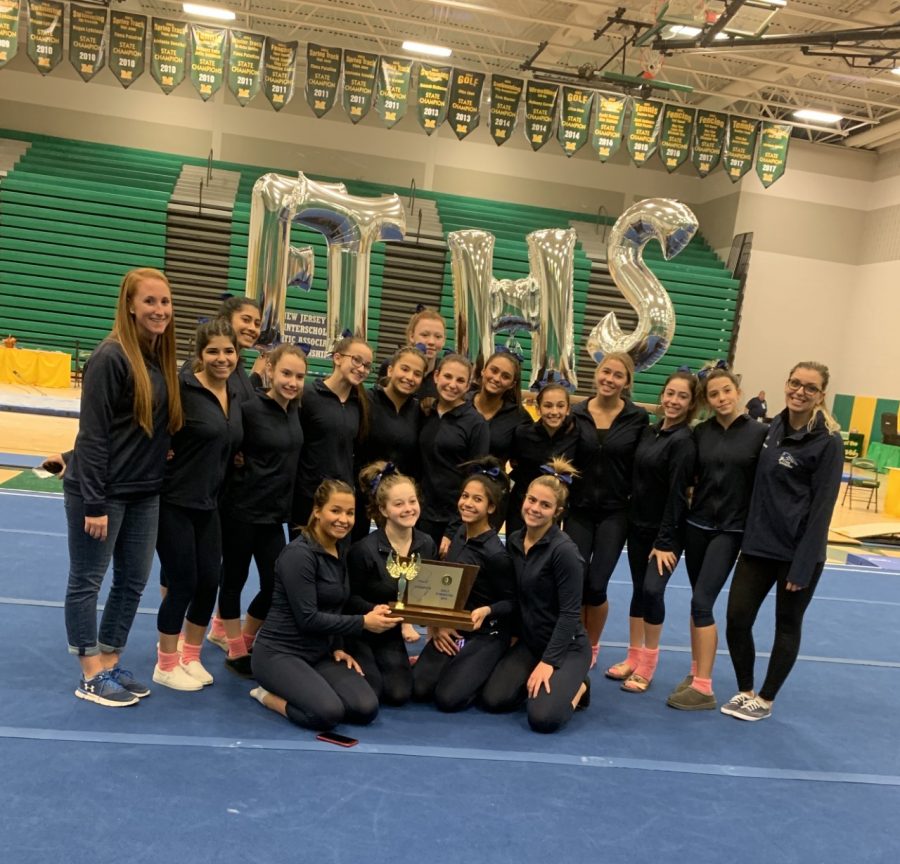 If there was one way to describe the Freehold Township's gymnastics season this year it would be nothing short of a success. As of the past two years, the girls have gone completely undefeated, winning against even their most challenging competitors. They also have come to have the NJ.com's Team of the Year honors in the gymnastics division for 2019. The FTHS gymnastics team has also won states for the second year in a row and once again is winning an A-North Division Championship. 
They have also gained their first Shore Conference Tournament win since 1991 after having an overall score of 112.575 points, which was more than three points better than the runner up school, Saint John Vianney with 109.225 points. 
At the All-State game Jenelle Cloud scored fifth all-around, as well as sixth on floor, and four on bars. She also took second all-around, was third on beam, and won floor at the Shore Conference Championships.
Anna Pagliaro won vault for a second consecutive year, and placed in the top four in all events and attained second all-around. She also tied with Grace Costello from Saint John Vianney for the win on vault at Central Jersey, Section 1 meet. Pagliaro also took second all-around and first on bars at the Shore Conference Championships.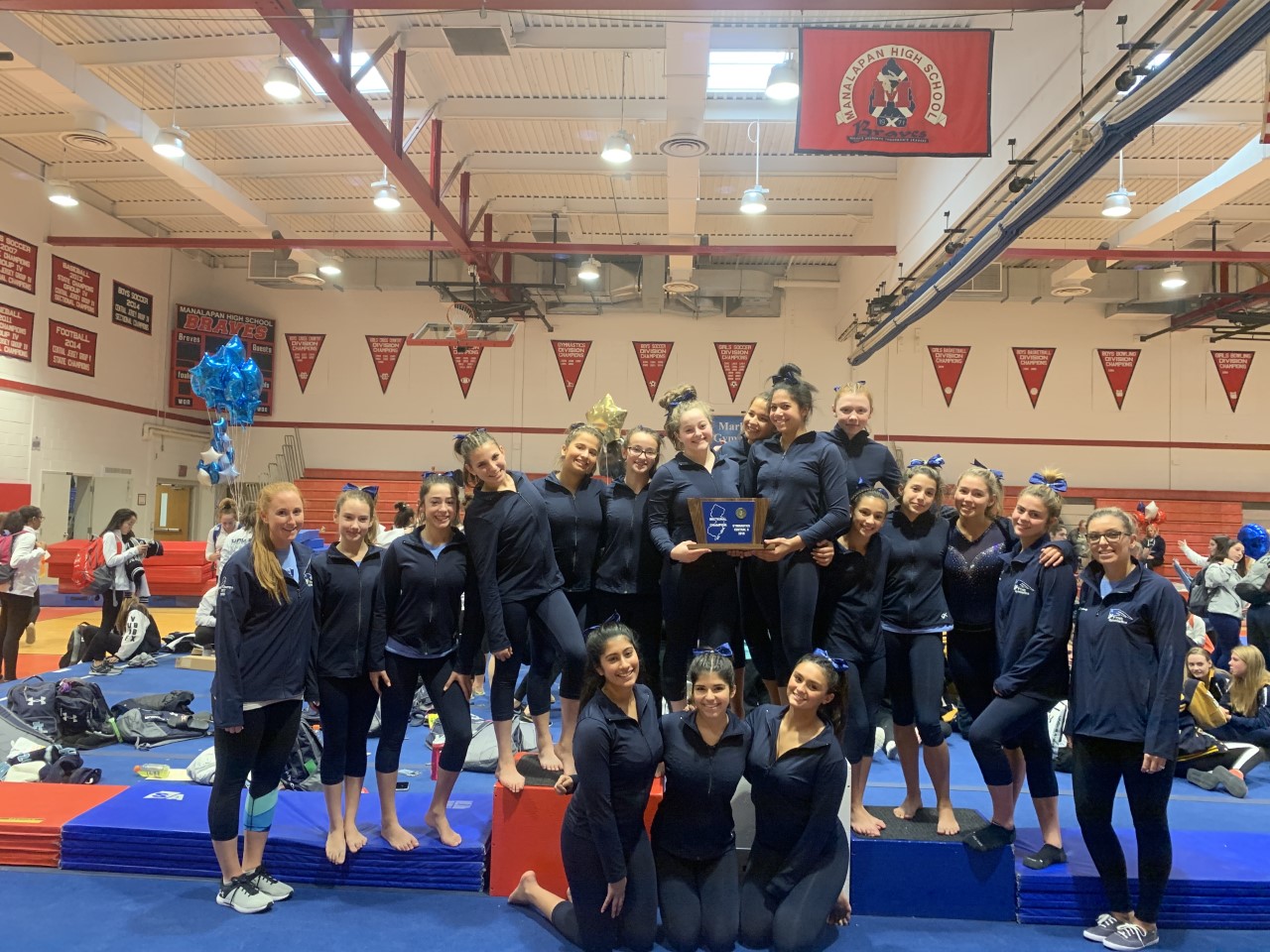 The three state titles that our gymnastics team has obtained has also put Freehold Township gymnastics in a tie with Lenape and Toms River North for the most state titles achieved by public schools in New Jersey. 
Individual accomplishments on the team earned were Alexis Rogers by winning bars in the Shore Conference, Anna Pagliaro also won beam at Shore Conference and Bars in Sectional Championships as well as winning uneven bars in the Central Jersey Section Championships.  Anna Pagliaro, Jamie Polonet, and Julia Rogers were also named to the All-State squad. 
The Freehold Township gymnastics team, along with accomplishing all of these events, also had the opportunity to be featured on newjersey.news12.com and their televised segment, titled "Freehold gymnastic team is a force to be reckoned with." Also, as centraljersey.com says, "A dynasty has formed in the halls of Freehold Township High School."
Here are some of the team's thoughts about their amazing and achievement-filled season:
"The whole team was very surprised, but also exhilarated to have clinched the third championship. Although we hard some hard times we were so happy to have won." -Cayla Amin
"It was great to see how our hard work had paid off" -Sarah Triolo