The Swift vs. Braun Controversy: Taylor Aims to Bounce Back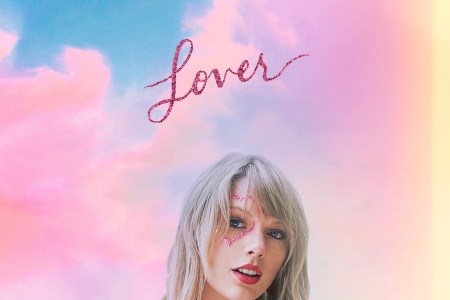 Taylor Swift fans are boycotting Taylor Swift… in order to support Taylor Swift.
Swift was fourteen when Scott Borchetta became interested in signing her after witnessing her performance at the Bluebird Cafe in Nashville, Tennessee. Swift signed on to Borchetta's record label, Big Machine Records, while it was still in its infancy, and created six albums and two EPs, all with no shortage of awards and acclaim. Despite a risky career decision to switch from country music to pop, she has become one of the most famous and influential musicians of the decade.
In her song End Game, Swift sings, "I don't love the drama, it loves me." It seems to be true; Swift has had no shortage of controversy. While accepting her 2009 MTV Video Music Award for Best Female Video for "You Belong With Me," she was interrupted onstage by Kanye West, who implied that Beyonce's work was more deserving of the award. In 2016, West sang that he made her famous, to which Taylor took offense. West's wife, Kim Kardashian, later posted a recording of Swift and West on the phone where she gave him permission prior to writing the song, which Swift continues to deny. The most recent drama in the singer's life is with none other than her former producer, Borchetta.
Swift left Big Machine in fall 2018 when her contract ended. She was frustrated that Big Machine owned her music and wanted to buy her records from the company so that they could be in her name, which it denied. The record company instead offered a contract where for every new album that Swift released, she would have complete access to one of her old ones. She walked away from the deal knowing that Borchetta planned to sell his company and she did not want to become trapped working for a buyer she did not like. She instead signed on with Universal Music Group- who also manages Rihanna, Lady Gaga, and even Kanye West– which allows her ownership over her records.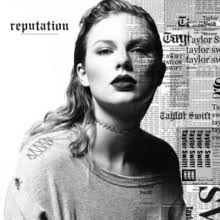 This past July, Borchetta sold Big Machine to Ithaca Holdings, owned by Scooter Braun. Swift became furious because Braun had been the manager of Kanye West during their drama, when both attempted to end her career by branding her as a "snake," to which the internet exploded with the #taylorswiftisoverparty. Swift has said that during this time, she feared she could never come back from the internet bullying and she would be forever branded with these terms (which became the inspiration for her sequential album reputation, which became one of her biggest and most successful). The thought of her songs that she wrote– some at just fourteen years old– were in the hands of someone who tried to destroy her career disgusted her, but not as much as that someone she had worked with for twelve years had sold her music to someone she considered vile without telling her first. Although Borchetta says he tried to tell Swift, she denies this. Swift has vocalized her plan to re-release her old albums so that she can have ownership over the songwriting and musicianship again.
On November 14, Swift took to Twitter and reignited the issue. She claims that, in lieu of being named the American Music Awards' Artist of the Decade, she planned to perform a medley of  songs spanning her entire career. Apparently, Braun and Borchetta have forbidden her from performing her old songs on television under the claim that it would be considered a re-recording of her music before she is contractually allowed to next year. Additionally, she also revealed that Netflix has created a documentary about her life, but again accuses that Braun and Borchetta have denied the inclusion of her old songs here as well. Swift says that the men will allow her music to be used in both the awards show and documentary under the terms that she will not re-record existing albums and that she and her team will stop calling out Braun, both of which she does not seem to want to comply with.
Swift has asked for help from other music artists. Selena Gomez, Halsey, and Camila Cabello have voiced support for her and say that artists should own their own work, and have called out Borchetta and Braun for manipulation.
Big Machine has responded by saying that they cannot keep Swift from playing her music, and that Swift owes them millions of dollars. However, Swift's spokeswoman says that according to an independent, professional auditor, it is the other way around; the auditor claims that Big Machine owes the artist $7.9 million in royalties over several years, and that the money is a cheap excuse to distract from the actual issue of music ownership.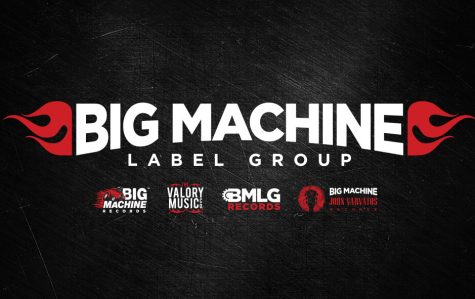 In the meantime, Taylor Swift's fans — "Swifties" — are boycotting Big Machine by refusing to stream the old albums, which prevents them from profiting off her music. They also plan to not listen to any of Braun's other artists, including Justin Beiber and Ariana Grande, so that Braun cannot make money off of them, either. Instead, they are listening more than ever to Swift's newest album Lover, the first of hers created since leaving Big Machine.
To which the Swifties say: "Great job, Big Machine. Look what you made us do."