Why You Should Get Disney +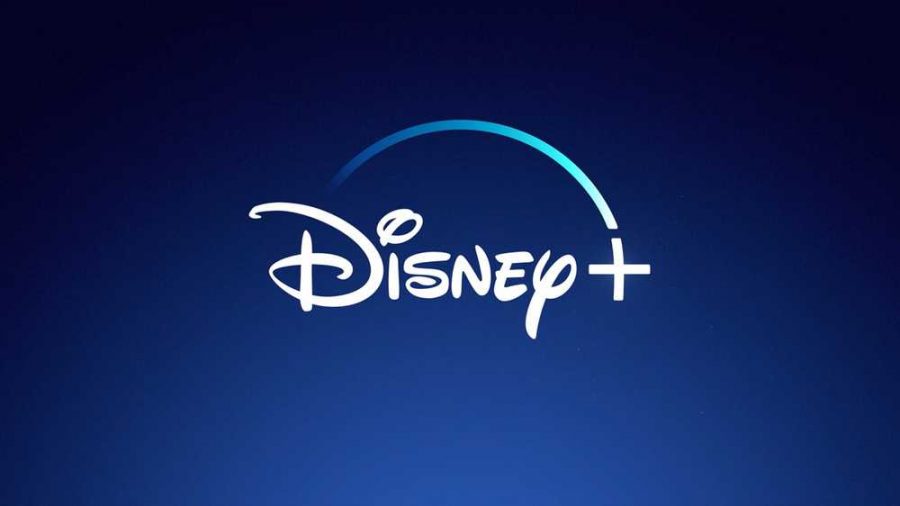 What is Disney+?
As of November 12th, Disney+ is available for download in Canada, the Netherlands, and in the United States of America. The streaming platform consists of every single Disney feature that was ever or will be released. This means the program will also consist of every Pixar, Marvel, Star Wars and National Geographic feature in existence. Other than the 7-day free trial, the application would cost $6.99 per month or $69.99 per year and is ad free with many other benefits. Not only will watching your favorite Disney classics be easier, but you can also watch exclusive shows and movies, as well as your favorite Disney features like The Simpsons or Star Wars, for a cheap price.
What would Disney+ have?
Disney+ is consisted of Disney movies, TV shows and documentaries, both new and old. Having approximately 500 movies when airing alone, the platform is to have a huge selection to choose from. In addition to this, there will be a total of 7,500 hours of TV content upon its release, including 30 seasons of The Simpsons, the Star Wars movies and spin-offs, all the Toy Story films and other classics. In addition to older films, new releases such as 27 premieres like a  new season of Rick and Morty, Shameless, The Mandalorian,  and finales of shows like American Horror Story. The features,  Encore ,  Forky Asks a Question, High School Musical: The Series, The Imagineering Story, The Lady and the Tramp, Marvel's Hero Project, Noell and The World According to Jeff Goldblum were also released at 3 A.M. on November 12th. In addition, titles such as Monsters at Work, Wanda Vision, The Falcon and the Winter Soldier, Into the Unknown, The Clone Wars, and Marvel's What If…? are to be released at a later date.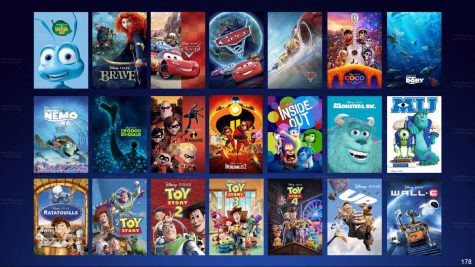 How will Disney+ affect other streaming platforms?
Disney+ is believed to become a threat for other streaming platforms like Netflix. This month, in addition to Disney+, Apple TV Plus launched and in the following year, HBO Max and NBC's Peacock will be released. With all these new releases, people believe that Netflix will be negatively affecting, gaining less watch time to the new platforms. However, according to Fox News, the film and media studies professor, Kevin Sandler, believes that Netflix may struggle due to their lack of deep catalogs and variety, especially because platforms can no longer stream Disney films. However, Netflix believes that it's focus and ability to adapt will put it ahead of other companies.
Is Disney+ worth the cost?
When looking at other streaming platforms currently available, Disney+ seems to be worth the price. From personal experience, I know how hard it can be to watch my favorite Disney films spontaneously on a Friday night. Trying to watch Wall-E, Thumbelina,  or Ratatouille had previously resulted in hours of searching on every platform possible, normally coming out short. Now, if you're craving your favorite Disney film, you can watch it in seconds. In addition, opposed to subscriptions like Netflix that cost at $9 to $16 a month, Disney+ only costs $6.99 a month and has other, even cheaper options. You can save around $14 if you pay for a full year at once and a bundle, costing $12.99, with Disney+, Hulu and ESPN all together for a price sometimes cheaper than Netflix. All offers have no ads, unlike streaming platforms like Hulu, and can be streamed on 10 different devices, and 4 at once. In addition, not only are new series released on Disney+, but they also have exclusive features like  High School Musical: The Series, which was teased on ABC. Not only does Disney+ have prices better than other streaming platforms like Netflix, but having every hard to find Disney film at the touch of one's fingers as well as new releases, some only available to the platform, is a big advantage. While there are some problems like the odd platform "Kanopy," it's being released on and the non-specific feature release dates, Disney+ sounds like it's gonna be big and worth the lesser price, unless you don't like Disney.