Reed Books: The Secret Life of Bees
The Secret Life of Bees by Sue Monk Kidd is a powerful story that comments on social issues, like race, gender, and familial love, with an innocent and kind voice. However, does the novel really live up to all the hype it receives? 
Let's start with a summary; Lily is a 14 year old girl who lives with her abusive father after her mother's death. She runs away with Rosaleen, her caretaker, to a small South Carolina town where she meets the Boatwright sisters; May, June, and August. The three women take them in, and Lily struggles to learn about her mother's hidden past.
Set in 1964, the book sets out to comment on many societal topics; Rosaleen, May, June, and August are all African-American, while Lily is white. They argue amongst themselves about taking her in, since this will make them outcasts in their town. Rosaleen has run-ins with a group of racist men, and Lily has trouble fitting into the new culture.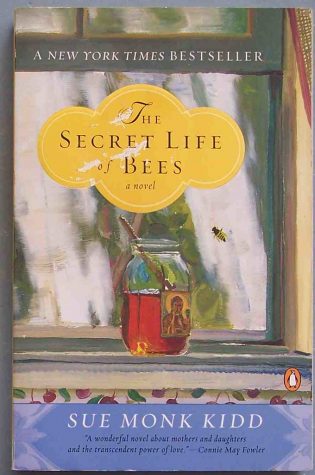 While the story is sweet and the narration is fitting, the writing itself is not particularly fantastic. Often, any metaphors or symbols are explained to the reader, instead of being left a little vague and with room to decipher. The main symbol, the beehive itself, is a representation of Lily, and the queen bee is her maternal figure (or lack thereof). While this is a pretty self-explanatory and obvious metaphor, Kidd feels the need to explicitly give the meaning away, by having Lily compare herself to the bees. 
Another aspect of the novel that leaves something to be wanted is the overall pacing. Because we are thrown into the action so quickly, we never really learn to be emotionally invested in the characters. The middle hundred pages or so seem almost unnecessary, as they just show Lily settling in. Suddenly, in the last fifty pages, a lot more action occurs, and just like that, the book is finished. The character development could have been placed earlier and spread out throughout the novel, as this would allow the reader to witness the changes in any given character. Because of its random and sporadic pacing, The Secret Life of Bees is not as immersive as a similar story could be.
However, the plotline itself is well-crafted. The final scene between Lily and her father shows how conflicted they both are, despite their differences in showing it. The Boatwright sisters play off of each other well, especially with June not knowing if they should let Lily into the family.
Overall, The Secret Life of Bees by Sue Monk Kidd has a strong storyline with nice characters, but is not fantastically written, and the emotional investment is weak.