Thursday Jams (11/7/19)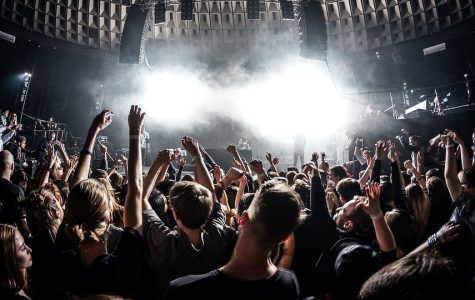 Thursday Jams (11/7/19)
Island in the Sun- Weezer
[wpdevart_youtube]HVHUjzZZGQ4[/wpdevart_youtube]
Recently, I came across this song again in one of my countless Spotify playlists. It used to be an old favorite of mine, and now recently I have grown to love it again. Weezer's sound, of course, is that of a 1990s garage punk rock band. This sound was typical of most bands in that decade, and it really worked well in their favor. The song consists of a basic guitar progression with vocals by talented lead singer Rivers Cuomo. Albeit the lyrics and instrumentals being simple and a bit repetitive at times, the tune is forever a classic and one of Weezer's top hits overall. You should listen to this song if you like music from the 1990s, or generally feel-good music.
Sofia- Clairo
[wpdevart_youtube]L9l8zCOwEII[/wpdevart_youtube]
Indie singer Clairo has recently risen to fame after the release of her new album, Immunity. This song from the album has always been one of my favorites due to its sheer sense of relaxation. Clairo's soft and soothing vocals combined with the mellow instrumentals combine to form an altogether peaceful tune. The lyrics are simple and at times a bit repetitive, but the relaxing instrumentals of the track will certainly make up for that. You should listen to this song if you like calming music, or if you like female vocalists with soft voices.
Care- Temporex
[wpdevart_youtube]EioHRUkJkHY[/wpdevart_youtube]
Sticking with the trend of relaxing music, Care by Temporex is another one of my favorite peaceful tunes. The song starts off with ominous sounds of two drumsticks, and then it slowly fades into a nice drum beat and a soothing piano track. The lead singer's lo-fi vocals create a sound so lovely that it would lull you to sleep. In a good way, of course!! Although the tune is quite short, it still manages to produce a relaxing and almost psychedelic sound. You should listen to this song if you like lo-fi music, or songs that are good to fall asleep to.
Try Hard Fool- The Growlers
[wpdevart_youtube]x4aJGVkCMMc[/wpdevart_youtube]
Fresh off of their new album Natural Affair, The Growlers deliver a gritty yet catchy tune with their song "Try Hard Fool". The track consists of a fun guitar riff and a catchy drum beat. The song also employs thought provoking lyrics such as, "It's just a game though, you ain't no child; You gotta laugh every once in a while; Without danger there ain't no style; But you can only try so hard." The lead singer of the band also has a deep and mildly husky voice, which works greatly with the instrumentals of the tune. Overall, you should listen to this song if you like strong male vocalists, or alternative music.
Leave a Comment