AirPods Pro: Everything You Need to Know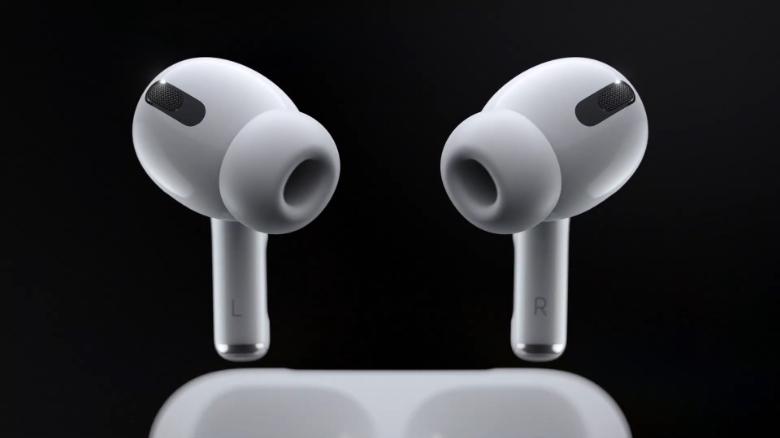 After a very long awaited, but huge success with Apple's first AirPods, Apple has decided to release AirPods Pro. AirPods were released back in 2016 when the iPhone 7 came out after Apple decided to omit the headphone jack. As the Digital Age is becoming wireless, Airpods seemed revolutionary at the time they were released. The new AirPods Pro aimed to include everything the first generation may have missed, but before you go and buy these new earbuds, here is everything you need to know about them.
The Look: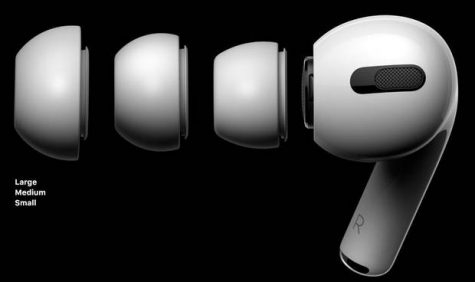 The original AirPods received a lot of backlash for their look. Many thought they stood out too much and looked very unnatural, not to mention mini toothbrushes sticking out of their ear. AirPods Pro has a slightly different look. While no new color options were added, which many are already upset about, they are bent to fit your ear, have a smaller stem, and have new silicon tips. The new design and tips are designed so that they can fit into a wide variety of ear shapes and still feel comfortable. Ultimately, Apple's goal is to make it so the user does not feel anything at all. They even come with three different sized tips, for maximum comfort. Although they have a slightly sleeker look, Instagrammers already have comments about AirPods Pro resembling hairdryers. Regardless, Apple consumers will still buy them, and maybe change their minds about the look and prefer them over the original.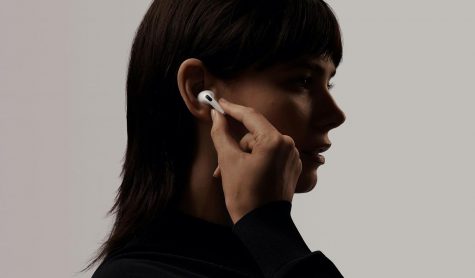 Noise Cancelling
The new Airpod Pros have Active Noise Cancellation, and with their customizable fit, they are able to completely block out surrounding sound. To achieve this, there is a microphone on the outside to detect sound, and the AirPods will counter it with "anti-noise" before the user hears the external sound. It is adjusted at 200 times per second so the user can get the best music experience. While this may seem dangerous, Apple created a Transparency mode which allows users to hear external sound. All you have to do is press and hold the force sensor on the stem to switch between modes. The AirPods Pro also automatically adjusts and tunes the music for your specific earshape with Adaptive EQ, allowing for the best quality.
Technical Aspects
– Sweat and water resistant
– Charging
        – Up to 4.5 hours on a single charge
       – Up to 5 hours on a single charge with noise cancellation and  transparency off
       – Up to 3.5 hours of call time on a single charge
– Charging with wireless case
       – More than 24 hours of listening
       – More than 18 hours of call time
– 5 minutes of charging in the case gives you 1 hour of listening or call time
– Requires latest system updates
– Audio Sharing available between two sets of AirPods
Controls
– Press force sensor once to play, pause, or answer a phone call
– Press force sensor twice to skip forward
– Press force sensor three times to skip back
– Press and hold force sensor to switch between modes
– Say "Hey Siri" for Siri
What's Included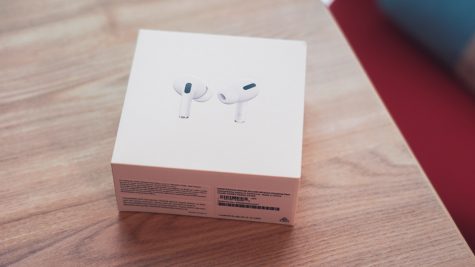 – AirPods Pro
– Wireless Charging Case
– 3 different sized silicone tips
– Lightning to USB-C Cable
– Documentation
Are They Worth It?
At a price of $249 Apple Consumers still run the risk of losing their AirPods Pro. With technology rapidly evolving, the new earbuds can still be very efficient and useful. As more companies are switching over to wireless earbuds, AirPods Pro are aiming for customizability and noise cancellation that many other brands do not offer. That being said, if you are an iPhone user who wants a pair of earbuds that has everything in one, these might be right for you. Just make sure to keep an eye on them so they do not get lost.