Patriot Productions Present: Chemical Imbalance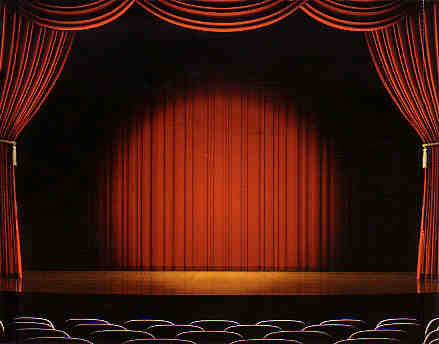 For the past two months, the members of Patriot Productions have been hard at work rehearsing, building the set, and preparing for Chemical Imbalance: A Jekyll and Hyde Play. The cast and crew have poured their heart and souls into this hilarious farcical comedy, and they can't wait for you to see it! The amazingly talented cast is led by director Mrs. Richardson, and assistant director Ms. Cugini. I am honored to say that I am a part of this production, and I can guarantee that it is a must-see! I've included a synopsis of the show, all of the performance dates, and the cast list further down in this article. There will also be a preview of the show during block 5 on Halloween! Tickets will be $10 at the door for adults, and $5 at the door for students/seniors. I hope you will all come out and see Chemical Imbalance, which opens November 1st at 7:00! You may even spot a familiar face on stage as Ambrosia Jekyll on certain days…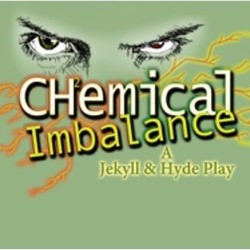 CHEMICAL IMBALANCE SHOWTIMES:
November 1st @ 7:00
November 2nd @ 1:00 (Understudy Show)
November 2nd @ 7:00
November 3rd @ 1:00
Synopsis: In this fast-paced farcical comedy based off of the story of "Jekyll and Hyde", the dichotomy of good and evil is brought up in a humorous way. Taking place in Victorian era London, the show highlights the experiments of Henry Jekyll as he tries to isolate the compounds of good and evil. Meanwhile, his sister Ambrosia plots to set him up with an eligible bachelorette, Rosamunda Dewthistle. All seems good and well, until Henry's potion goes wrong and creates his alter ego, "Hyde". "Hyde" goes on to comically reek havoc on the neighborhood, and at a dinner party that Euphronia, Ambrosia and Henry's mother, is throwing. Will Henry end up with Rosamunda? What will happen to Hyde? Do the actors really perform this entire show in British accents? All of these questions and more will be answered if you go see Chemical Imbalance on November 1st, 2nd, and 3rd!
Cast:
Henry Jekyll: Carter Perry
Mr. Hyde: Jake Manna
Euphronia Jekyll: Vanessa Gorman
Ambrosia Jekyll: Kiersten Buckley (November 1st @7, November 2nd @1)
Ambrosia Jekyll: Nicole Barilla (November 2nd @7, November 3rd @1)
Rosamunda Dewthistle: Lilia Gerstmyer
Lady Throckmortonshire: Morgan O'Shea
Calliope/Penelope: Naya Marie Cruz (November 1st @7, November 3rd @1)
Calliope/Penelope: Paige Wehner (November 2nd @1, November 2nd @7)
Xavier Utterson: Dan Studer
Ivy: Trinity Andrejewski
Plodgett: Isabelle Landolfi
Constable: Luke Pesce
Lieutenant: Tyler Mezzle
Understudies:
Henry Jekyll: Danny Gulics
Mr. Hyde: Luke Pesce
Euphronia Jekyll: Sophia Friedenburg
Ambrosia Jekyll: Kiersten Buckley (November 1st @7, November 2nd @1)
Ambrosia Jekyll: Nicole Barilla (November 2nd @7, November 3rd @1)
Rosamunda Dewthistle: Camille Yu
Lady Throckmortonshire: Kelly Larkin
Calliope/Penelope: Naya Marie Cruz (November 1st @7, November 3rd @1)
Calliope/Penelope: Paige Wehner (November 2nd @1, November 2nd @7)
Xavier Utterson: Joe Park
Ivy: Emily Landolfi
Plodgett: Joe Paderon
Constable: Andrew Parisi
Lieutenant: Noah Zalika