This Week In Pop Culture News: Shock Celebrity Split, Bieber Ceremony, and A New Runway Star?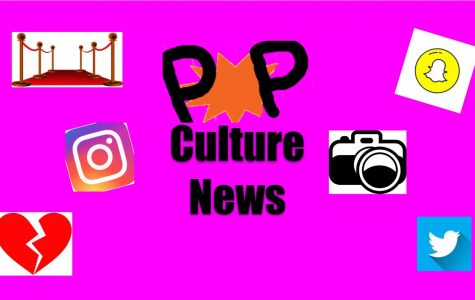 Hang on for a minute...we're trying to find some more stories you might like.
The Shock Celebrity Split
This Tuesday, news broke that Kylie Jenner and Travis Scott had split up several weeks earlier. According to TMZ, after having several rows, the couple decided to take a break from their 2 year relationship. The ex-couple have allegedly decided to co-parent their daughter, Stormi. An insider told E! News, "Kylie and Travis aren't officially calling it quits on their relationship, but are taking space apart.". Although Travis and Kylie boasted about their relationship for Playboy Magazine just two weeks ago, it seems that this has come to an end. Kylie possibly has moved on, as she was pictured leaving a party with Tyga, her ex, just a few nights ago. But, it is known that Kylie and Tyga have still remained friends after their breakup, so them hanging out isn't unusual. 
Bieber Ceremony
Hailey and Justi Bieber exchanged vows for the second time on Monday, and more details have recently come out about their ceremony. This is the second time the couple is marrying, the first time being in a New York courthouse. Hailey wore an off the shoulder dress and veil, while Justin wore a traditional suit and tie. The Biebers also had a lot of celebrity guests, including Jaden Smith, Kendall Jenner, and Kylie Jenner. Additionally, they had personalized water bottles and Hailey got her own jacket that read 'Wife" on the back. The celebration is estimated to have cost 1.3 million dollars.
A New Runway Star?
At a Chanel show during Paris Fashion Week, Marie Benoliel, a youtuber, ran up on stage during the show and pretended to be one of the models. Gigi Hadid came to the rescue and escorted this lady off of the stage. Benoliel claims that, "She clearly did not understand my comic approach.", but also added "Gigi is obviously sublime and a fashion icon and I understand her reaction somewhat and continue to love her in spite of that.". It seems as if this prankster has learned her lesson, with many now commenting on her ridiculous stunt.