"The Act" Review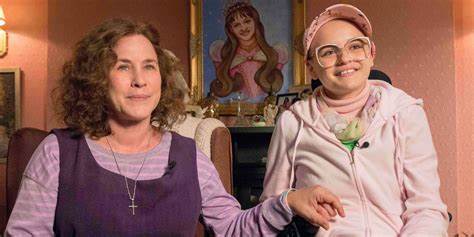 The Act is a 2019 Hulu original crime series that is taking the internet by storm. The show is based around the true events surrounding the murder of Dee Dee Blanchard. Sound interesting yet? Well, grab your popcorn. Before I start anything, I'm going to say that I will try to keep this article as spoiler free as possible. The only spoiler throughout this article will be that Dee Dee Blanchard dies. Oops!
Before we get into the series, let's quickly talk about the real life murder of Dee Dee Blanchard and the controversy surrounding it. Dee Dee Blanchard and her daughter Gypsy Blanchard both resided in the small town of Springfield, Missouri. Dee Dee was a single mom, and her daughter Gypsy suffered a myriad of diseases. These diseases include, but are not limited to leukemia, sleep apnea, muscular dystrophy, numerous allergies, and epilepsy. Gypsy also had to use a  feeding tube, and she was confined to a wheelchair. The community of Springfield supported the Blanchards, and they helped raise money for Gypsy's medical procedures. They even raised money for a house to be built for the two.
Sounds innocent enough, right? Well, that is, until one day neighbors wake up to find two alarming facebook posts declaring Dee Dee to be dead, and Gypsy to have been kidnapped. With obvious alarm, neighbors call the cops to the horrible scene. The cops find Dee Dee stabbed to death, and Gypsy nowhere to be found. Eventually, a trail of footprints leads the cops to Wisconsin where Gypsy and her secret boyfriend, Nicholas Godejohn, are found hiding away . To all of Springfield's surprise, Gypsy actually wasn't sick with any of the diseases Dee Dee claimed she was: Dee Dee actually suffered from a disorder called "Munchausen By Proxy", which caused her to repeatedly and deliberately act as if Gypsy was sick with all of those illnesses. Gypsy was aware that she was not as sick as Dee Dee claimed she was, but she was forced to deal with the abuse and lie to the public.
So, in short, Gypsy met a boyfriend online named Nick Godejohn. They talked for months, and Gypsy convinced Nick to murder Dee Dee. Nick stabbed her to death, after which then he and Gypsy eloped and moved to his home state of Wisconsin. After they were caught by the cops, Nick was sentenced to life in prison with no possibility of parole. Gypsy was sentenced to ten years in prison, and she will be eligible for parole in 2023.Now, I've glossed over some smaller details of the case. If you're interested to hear more about the shocking story, simply watch The Act! Or, if you don't have time to binge all eight episodes, a quick Google search of the case should do the trick.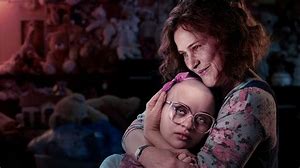 Alright, so that's it for the summary of the case. Now, let's get to the actors! Gypsy Blanchard is played by Joey King, who you may have previously seen in the movies The Kissing Booth, Ramona and Beezus, or Summer 03. Dee Dee Blanchard is played by Patricia Arquette, who you may have previously seen in the movies,  A Nightmare on Elm Street, Ethan Frome, or the television show Medium. Nick Godejohn is played by Calum Worthy, who you may have seen in the television show Austin and Ally or the movie The Thinning. The show mainly focuses on these three characters, so they are the only ones that I am going to give an introduction of by name.
I'm not going to review each episode one by one since that could spoil the whole series. Instead, I'll go over certain details about the series as a whole. Again, spoiler free, of course!
The series starts out with a shot of Gypsy and Dee Dee's pink house (which was handmade for them by Habitat for Humanity in real life). The interior and exterior of the house look eerily similar to the Blanchard's actual home, which shows an amazing attention to detail. We enter the home to find the character Gypsy Blanchard sitting in her wheelchair, her bald head adorned with a pink headband. Joey King actually shaved her head for this role, and she bears an eerie resemblance to the real Gypsy Blanchard throughout the show.
Sitting next to Gypsy and holding her hand, we can find the smiling, seemingly doting and loving Dee Dee Blanchard. The two are being interviewed for a local news station, and they seem to share a lovely and caring mother daughter bond. That is, until, the news crew leaves and the cameras stop rolling.
From that moment on, the picturesque pink house was the home of Gypsy and Dee Dee. Dee Dee insisted that Gypsy needed a feeding tube, so she had to liquefy any food that Gypsy wanted to eat. Dee Dee also had to feed Gypsy bottles and bottles of pills just to keep her "healthy". While doing this, though, Dee Dee didn't give off many characteristics of an abuser. She simply maintained to Gypsy that she needed these things to survive, and Gypsy believed her.
That is, until one day, a new doctor that Gypsy and Dee Dee visit states that Gypsy doesn't have many of the diseases and disorders that Dee Dee claims she has. Dee Dee counters that Gypsy's medical records were "lost in Hurricane Katrina", and that the doctor should just believe her. After this encounter, the doctor does some research and calls the doctors that Gypsy visited before Hurricane Katrina, but to no avail. Now, this scene really makes me think. If the doctor had found something suspicious and taken Gypsy from Dee Dee's custody, Dee Dee's murder most likely could've been avoided all together! It's funny how the world works sometimes.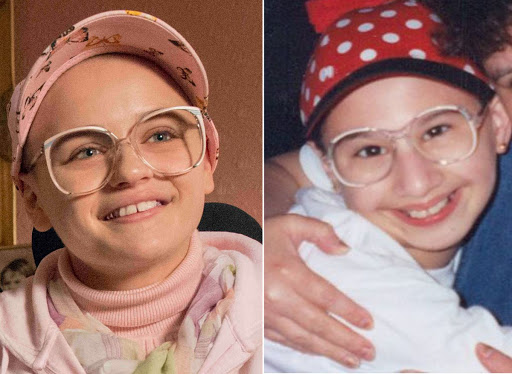 In the following days, Gypsy and Dee Dee try to assimilate into their new neighborhood. As they do this, they continue to portray their lovely mother-daughter bond, and the new neighbors see nothing wrong. Two new neighbors that we meet are Mel and her teenage daughter, Lacey. Mel and Lacey often get into arguments in front of Gypsy and Dee Dee, but they love each other deep down.
We follow the characters Mel and Lacey a good deal throughout the story. This is mostly because of the great influence that they have on Dee Dee and Gypsy. Gypsy is heavily isolated from the outside world: the only "world" that she knows is that of her controlling mother.
One day, Gypsy gets tired of her mother's control over her. She sneaks out of bed one night and tries some whipped cream. To us, this seems perfectly normal. But, Dee Dee has been convincing Gypsy all of her life that she had an allergy to sugar. What happened when Gypsy ate the whipped cream, you ask? Nothing. Absolutely nothing.
From that point on, Gypsy began to sneak out of bed and to eat sweets every night. That is, until her teeth begin to rot. Yup, you read that right. Her teeth were rotting out of her mouth! Gypsy confesses to eating the sugar, and Dee Dee takes Gypsy to the dentist to have every single tooth in my extracted. But, in a surprise twist, it turns out it wasn't the sugar at all. Gypsy's teeth were rotting due to an Epilepsy medication Dee Dee gave her, which she didn't need. Gypsy, obviously, didn't know this.
Later on, Lacey tells Gypsy about how she met her boyfriend on a certain Christian dating website. Gypsy is thrilled with the promise of love that the website offers, so she later goes home and makes an account. On that website, she meets a boy named Nicholas Godejohn. The two immediately spark up a "romance" over the site by messaging each other daily. All the while, Gypsy makes sure Dee Dee knows nothing of her endeavors.
Nicholas Godejohn is a mentally ill teenage boy from Wisconsin. He self diagnosed himself with Dissociative Identity Disorder, or Multiple Personality Disorder. In reality, he had many more illnesses than that. He was previously jailed for indecent behavior in a public place, and he worked at a pizza place. The moment he first saw Gypsy, he began to idealize her. He worshiped her to the point where he would do anything for her.
So when Gypsy comes clean about her medical conditions and the things her mother did to her, Nick offers to "get rid of her." The two devise a plan to murder Dee Dee. They would kill Dee Dee, and then they would stay at Nick's family's house. Lastly, they'd get married.
So, the two decided to carry out their plan. I won't tell you the exact details, I'll save that for the show. But what I will say is that the cinematography for that sequence is absolutely amazing. Obviously, murder is always bad. But, the way their plan is filmed is aesthetically pleasing both due to the lighting used and the different camera angles. Plus, surprisingly, there is no violence or gore in the scene.
All in all, The Act was a venture into the murder genre from Hulu. And they did quite well at creating the story! Everything from the set and the actors, to the script itself was eerily similar to their real life counterparts. I highly recommend all of you check it out!