Avengers: Endgame Review: A Masterful Conclusion To The MCU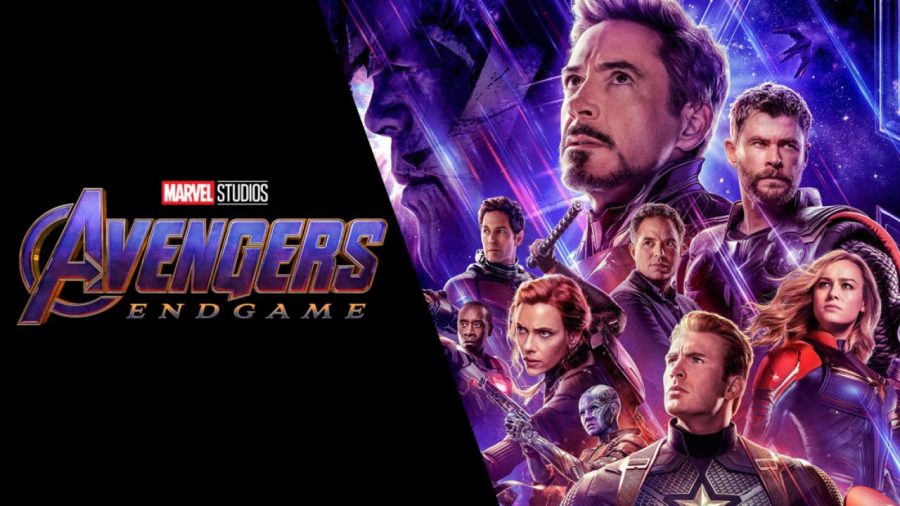 "Whatever It Takes…"
NOTE: The following review does NOT contain spoilers for Avengers: Endgame. If you haven't seen the film yet, no need to panic. You're in the safe zone.
———————————————————————————————————————
"God, it seems like a thousand years ago… I fought my way out of that cave. Became Iron Man and realized I love you. I know we said no more surprises, but, I was really hoping to pull off one last one."
More than a decade ago, audiences around the world were acquainted with the first triumphant phase of the Marvel Cinematic Universe, led by the most unlikely protagonist of them all — an eccentric industrialist and self absorbed billionaire consumed with the benefits of his trade without a shred of care for those around him. An astonishing twenty one films later, culminating over forty five hours in its totality, the circumstances have clearly changed for the man whose intellect and quirky dismissals would earn him the favor of private clients and the admiration of many. Stranded in a critical condition on a spaceship floating through the dark abyss of space, Stark's (Robert Downey Jr) words imbue a sense of nostalgia that serve as a testament to the accomplishments and vulnerabilities of the man that started it all– and what a journey it has been.
The bountiful promises made by Marvel for their first outing with Iron Man back in 2008 seem trivial in comparison to the unprecedented feats they've accomplished, and the MCU has grown into a global phenomenon unparalleled in both ambition and scale. Boasting one of the most critical and commercial successes in recent years, which artfully culminated more than twenty five superheroes and four intersecting storylines around a quest to confront their most formidable opponent, Infinity War was undoubtedly one of the most enjoyable cinematic experiences of our times. However, if the film was credited as a pathbreaking installment in the MCU, Endgame comparatively makes the anticipation for last year's release look insignificant. A juggernaut entertainer whose colossal magnitude towers on the shoulders of returning directors Anthony and Joe Russo, Endgame provides a once in a lifetime cinematic event that beats its predecessors, delivering a masterpiece for the ages.
Commencing with the aftermath of the snap by the Mad Titan Thanos that rendered our beloved heroes helpless to confront their unfathomable plight, Earth remains an apocalyptic wasteland of sorts. With 50% of universal life gone, time serves to heal all wounds, and yet it continues to inflict pain on the team tasked to prevent it all. Adrift in space with Nebula (Karen Gillan) on the Guardian's spaceship, The Benatar, a distraught Tony Stark sends a message to Pepper Potts (Gwyneth Paltrow) in the event that she ever finds it. The other members of the original six- Captain America (Chris Evans), Thor (Chris Hemsworth), Hulk (Mark Ruffalo), Black Widow (Scarlett Johansson), and Hawkeye (Jeremy Renner), must face a way to reverse the snap and prepare for a showdown with the Mad Titan himself.
As Marvel has strategically showcased, all of its promos and trailers seem to indicate a singular premise, but as it has often revealed before, there is going to be more than meets the eye in terms of character development or even the scale of the plot. In all respects, no movie marathon or repeated viewings of the devastating Infinity War could have prepared you for this film, and the constant urge to not spoil the endgame was purposefully asked of you. 
Endgame sustains itself for a runtime of three hours (3 Hours and 1 minute, exactly) under the direction of the Russo brothers, but what makes this Marvel film so distinct from the others is the palpable sense of finality it provides. As contracts were publicly disclosed to come to an end with Endgame, specifically those for Robert Downey Jr and Chris Evans, predictions from social media sites stated that one or both heroes will certainly meet their untimely end, or their story arch will definitely be concluded in a certain way. With the storylines of more than just two big names that have served as the face of the MCU since its initial days, the Russos are seemingly assured with their content more than ever, and I'm happy to say that Marvel's longest film is perhaps its very best, engaging you from the very beginning. It never drops a pulse, even in its initial stages.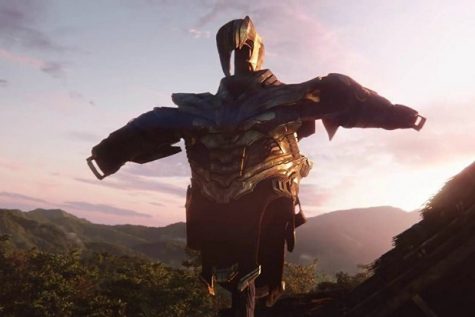 For a film that begins shortly after Thanos's snap, Endgame is packed with many light hearted and hilarious moments that you keep entertained as things start to come in place. Rather than immediately tossing you into the expanse of galactic wastelands or the concrete battlefields that Infinity War began and ended with, the last installment of the Avengers lets you experience the personal spheres of everyone's favorite heroes before they embark on a life altering course. Without giving much away, the biggest takeaway from the movie is that you never truly know what to expect, even if things may seem constant or straightforward. It's an emotional rollercoaster that keeps you invested in it long after the credits start rolling, and it gives you a satisfying ending to the MCU's first three phases. 11 years truly never felt better invested than this.
The narrative is not devoid of its flaws, particularly in the staging of the second half of the movie, but even the slightest issues can't detract from the experience many including myself cherished walking into the movies. At the end of it, fans wept not only for certain characters they would miss or the weight of the film towards the ending, but because they are celebrating the end of an era.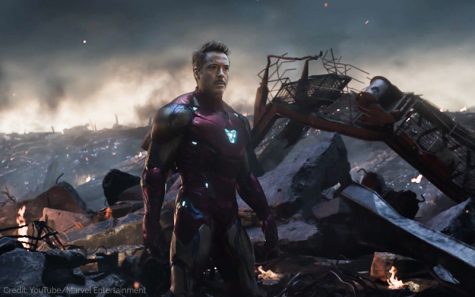 And who better to convey that sense of finality than Robert Downey Jr. himself, whose transformation into Tony Stark is one that will remain a testament to his skill as an actor for the years to come. He impeccably dons his character with elegance one last time, heightening Tony's sense of vulnerability and anguish in his personal loss, and provides a performance to admire for years to come. Downey Jr. rightfully established the infant stages of the Marvel Cinematic Universe and has grown into a household name, and for many, he's aged as fine wine does. In Endgame, the actors visibly look older, having matured as fans did in the last decade. Chris Evans, Chris Hemsworth, Mark Ruffalo, and Scarlett Johansson all bring their signature style to their beloved characters once more, and Jeremy Renner receives one of the richest story arcs after quite some time. Paul Rudd gets some prominence as well, and he excels in the role with his lighthearted comic timing. Josh Brolin as Thanos, however, still remains the surprise package of the film. Even in his second film as the main antagonist, his presence is ominous. The climactic showdown between Iron Man, Captain America, and Thor against Thanos will probably go down as the one of the most intense and well choreographed scenes in MCU history.
The true success of Endgame can not only be measured in the incredible response from fans everywhere, but also in the numbers. Domestically, the three-hour long finale made $357 million, which is already incredibly high for a domestic release. That number tops the domestic release of 2018's Avengers: Infinity War' by 37%. However, the truly impressive number is the $1.2 billion opening weekend that Endgame had worldwide. Exclusively filmed with IMAX technology, it's more than doubled its budget and is being viewed not only in standard screens and 3D, but in IMAX and Dolby Cinema all across the board! This factor, combined with the highest domestic release, is why many say that this movie is potentially on its course to beat James Cameron's Avatar (2009), still the highest grossing film of all time!
In conclusion, Endgame is a true masterpiece in every regard. For every MCU lover or cinegoer, it's a film for the fans by the fans. With impeccable performances from the principal cast, the most complex and emotional storyline in an MCU film, and a sheer powerhouse of talent in front of and behind the screen, it was everything it was touted to be and will be fondly remembered in the hearts of millions.
Rating: 5 / 5 Stars