2019 Character Breakfast: A Magical Time For All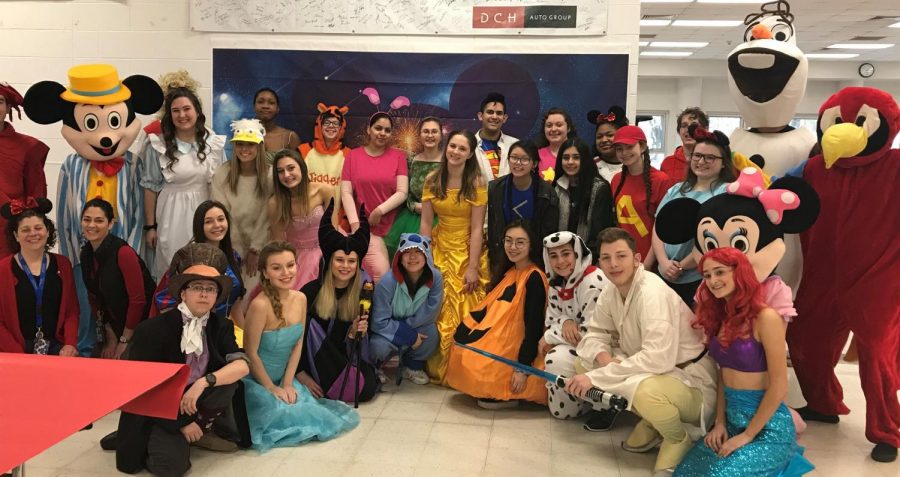 The Character Breakfast, organized by the Junior Student Government, attracted over five hundred people to FTHS on Saturday, March 30th. During the event's third run, students dressed up as our favorite childhood characters entertained the young guests with dances, songs, arts & crafts, delicious breakfast food and so much more!
"The character breakfast is an overall amazing experience for the students and the community," says junior SGA officer Sydney Perskin.
  Beautiful Princess Belle, kind-hearted Olaf and energetic Mickey Mouse walked around the ballroom, welcoming their little guests. Beauty and Aurora spun around the room in their puffy dresses, while a giant red parrot was doing the chicken dance as the children followed along. The children and their parents then could sit down for a wonderful breakfast, which included pancakes, bacon, french toast, muffins, donuts and a ton of other yummy food!
After breakfast, Rapunzel invited the dressed-up kids to have their faces painted by the members of the Art Club while Queen Elsa beautifully sang "Let It Go" for her excited audience. Princess Tiana, a Dalmatian, and Sally made fun arts and crafts with the children, which included creating paper puppets and drawing various Disney characters. Even the Easter Bunny came – and you could take a photo with him as you looked around for magic eggs with fun gifts inside.
"The character breakfast was a lot of fun! It was great to get out and see how we could make the kids happy. Also, Sebastian the Crab was highlight of the day" said Douglas Sosa, the actor who portrayed Sebastian the Crab. 
"It has been our smoothest year ever," declared veteran SGA officer Catherine Carfagno.  "This is our third year running the event, and we had about 500 people come in. This was a great opportunity for students to earn community service hours and bring together the community at FTHS."
At the end of the day, the children waved goodbye to their new friends as they went home, charged with positive energy and full of new, great memories. The Character Breakfast this year was great fun for everyone involved, the students and the guests alike, and this incredible event promises to become even more exciting in the years to come.