Freehold Township Students Are NJ DECA Bold At State Conference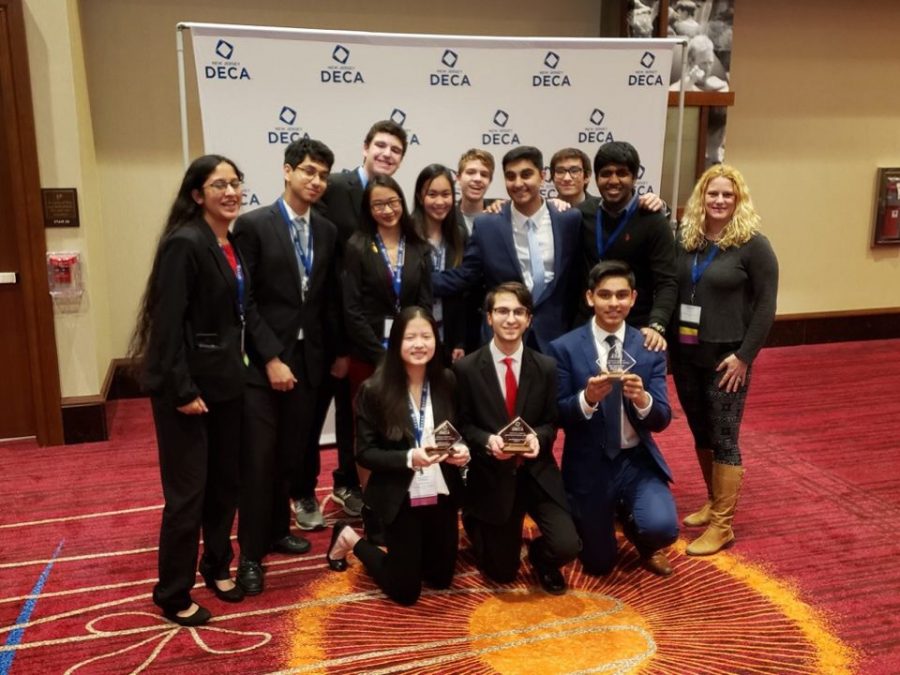 Some of Freehold Township High School's DECA team members recently attended DECA's State Career Development Conference (SCDC) from March 4th through March 6th. In order to compete at SCDC, members had to place as a top competitor in their category at the Regional Career Development Conference that took place back in January. In addition to that, there were also some open categories through which competitors could write an essay and create a presentation in order to compete at SCDC, if they did not qualify but desired to compete there. Moreover, the twelve team members that represented our school's DECA team at SCDC were Isar Doshi, Amit Bachani, Christopher Galiano, Karim Lakhani, Nicholas Polimeni, Aneesh Surasani, Douglas Sousa, Benjamin Schorstein, Anna Ma, Veeda Khan, Kaitlyn Chang, and Isabel Mu.
Furthermore, our team's success did not just end at qualifying for SCDC, as our entire team did really well even at the conference. While all team members who attended SCDC did well, there were certain team members who did exceptionally well and placed for awards. The team members that placed for awards were Isar Doshi (top tester in his category and placed top 3 for one of his roleplay rounds), Nicholas Polimeni (placed top 3 for one of his roleplay rounds, finalled in his category, and qualified for the International Career Development Conference/ICDC), Amit Bachani (top tester in his category), Douglas Sousa (top tester in his category), Anna Ma (finalled in her category), and Kaitlyn Chang (placed top 3 for one of her roleplay rounds and finalled in her category). Amit Bachani, Douglas Sousa, and Isar Doshi were also one of the few testers in their categories that received the title of a Certified Guest Service Professional, a distinction provided by the DECA organization for demonstrating great proficiency in the field of Hospitality and Tourism.   As you can tell, the DECA team had quite an outstanding showing at SCDC, and we cannot wait to see Nicholas represent us at ICDC from April 27th through April 30th down in Orlando, Florida!