Arrow To End After 8 Seasons: Looking Back On The CW's Savior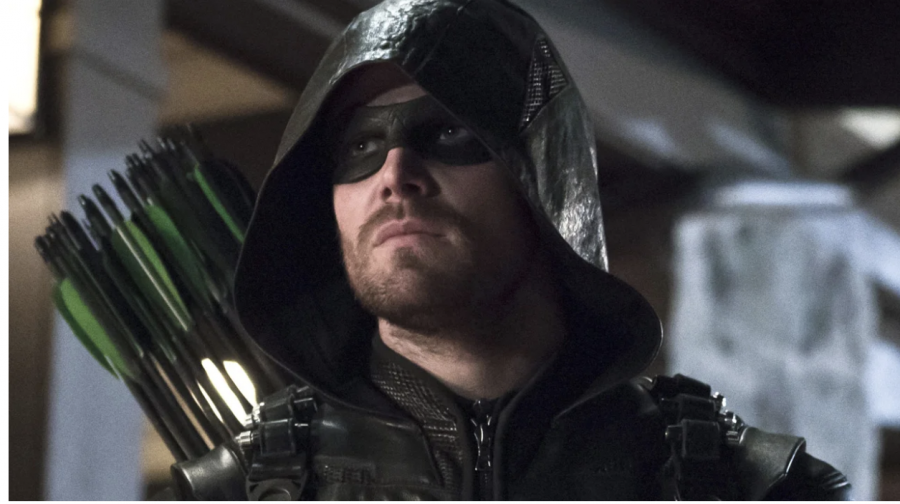 The day has finally come; the CW's saving grace series, 'Arrow' is finally coming to an end with season eight this fall. Stephen Amell will retire the mantle of the Green Arrow after 170 episodes on the small screen; adding up to over 7 years of the actor's career. It will be the first show part of the 'Arrowverse' [The CW DC Comics show lineup part of one interconnected universe] to come to a close after its creation by Berlanti Productions in 2012. Amell announced on Facebook Live that the series will conclude on a shortened ten-episode final season; a mutual decision made by Warner Brothers, The CW, Berlanti Productions, and the emerald archer himself. Despite its many ups and downs, deeming Arrow as impactful towards modern television would be an understatement. 170 episodes is nothing small to scoff at and it would be a disservice to the show's history if you did not acknowledge how important it actually was to the current landscape of the current comic book show lineup. Arrow's legacy on television will last for years after the vigilante's crime fighting days have ended. From its inception to its end, Arrow was always leading the way to Warner Brothers and DC's television uprising.
It Literally Saved The CW
If you are currently watching any show on The CW, whether it be 'The Flash' or 'Riverdale,' you have Arrow to thank for their existence. The CW was once in deep trouble after the long-running Superman prequel 'Smallville' finally came to an end due to crashing viewership. The network's total live viewership ratings that were deemed as historic lows, putting the station in a nearly unprofitable status. This hard time for The CW actually placed it to one of the least watched stations on all of network television at the time. The fictional drama series 'Supernatural' was keeping the entire place on life support at the time.
The station's parent company Warner Brothers gave the channel one last shot to break big with a new small lineup of shows or the network would have to cease all operations. Arrow managed to garner in over four million viewers on its premiere; the highest amount of live viewers the station had seen in nearly a decade. With its rise in popularity, Arrow helped bring The CW back into the spotlight of live viewers and inevitably would single-handedly save the entire network from near closure due to the expanding Arrowverse shows raking in millions of viewers.
The Beginning of Berlanti Productions
Greg Berlanti's studio Berlanti Productions skyrocketed to fame. Arrow was leading the charge of the studio's eventual rise to become one of the most successful television show production companies in the coming years and the holder of a world record for the most amount of shows being produced at once under one production company- the record currently stands at 14 different series in production. Meanwhile, the producer himself earned his place at Warner Brothers as the company signed him on for a six-year contract that will keep Berlanti busy creating original and ongoing series up until 2024.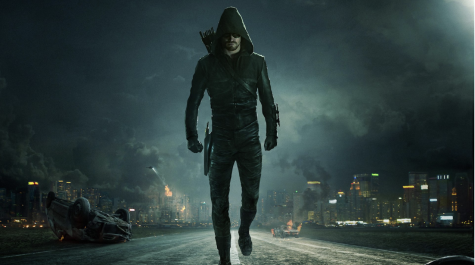 Creating Modern Comic-Book Television Popularity
Smallville was certainly a hit when it debuted during 2001, but it was relatively clear that the show would not be able to keep its traction after so long. It was a Saturday morning cartoon brought to life with many missteps. While many television critics will call Smallville the precursor to Arrow, it had an entirely different direction from that of its predecessor. Arrow dropped comic book flash and cheesiness in exchange for the grittiness and realistic tone of the movies DC was finding massive success with at the time. It's first two seasons' major following urged studios to embrace the serious tone that comic books could bring to the small screen rather than the goofy Saturday morning cartoon approach; shows such as Netflix's Daredevil and FOX's Gotham would finally come to light after Arrow's successful takeoff. Arrow started the modern surge of comic book television shows across over a dozen different networks from multiple different companies including DC's competitors such as Marvel and Dark Horse.
Dare To Defy
Arrow attempted to do one thing when it all began; bring the thrill of Christopher Nolan's Dark Knight Trilogy home on a weekly basis. Even during the first season of Arrow's development, all sorts of posters and screenshots from The Dark Knight littered the office according to several cast members and writers. While it's considerably smaller budget could not recreate the ambitious scale of Nolan's Batman universe, it is pretty obvious the series was trying its best to do so. Large set pieces, an impressive rogues gallery featuring villains from across the DC Universe, over the top costumes, well-choreographed fight scenes, and all; Arrow's production team made its greatest attempt yet to bring DC's blockbuster hits home. Season one's critical acclaim showed the world that there was space for its genre on television and the demand was certainly there.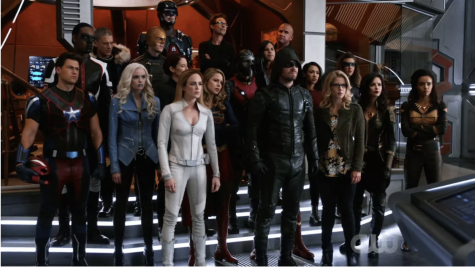 The Establishment of an Interconnected Television Universe – 'Arrowverse'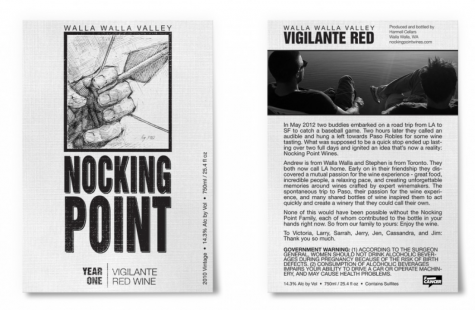 'The Flash' and 'DC's Legends of Tomorrow' were two spin-off shows created through seasons three and four of Arrow, retrospectively. While shows like ABC's Supergirl (now owned by The CW) and NBC's Constantine were added into the continuity at a later date, The Flash and DC's Legends of Tomorrow originated from two different episodes of Arrow; Barry Allen, the Flash, appeared during Arrow's second season as a supporting character and later, the two superheroes teamed up in the second two night crossover event the following year that lead into the creation of DC's Legends of Tomorrow by introducing two of its debut season's lead characters, Hawkman and Hawkgirl and their immortal rival Vandal Savage. Television crossovers are extremely unethical. It was an absolute miracle that Berlanti Productions were able to establish a flow of events that would have some form of impact on every single show part of its interconnected universe. Every one of the shows influenced each other. Events never go unnoticed by other characters. Whether it was Barry changing the timeline through Flashpoint, Oliver going to prison and being outed as the Green Arrow, or even when a character such as Black Canary had been killed off, every show embraced the events that occurred and never let them go unnoticed by its characters. We saw characters grieve for events happening on different shows; something viewers had never seen up until that point. The Arrowverse always felt as if it were growing. The world seemed larger then what viewers had already thought as more was being introduced each year. However, you never were forced to watch each show in order to understand exactly what was going on. While you would miss out on references and easter eggs, the crossover episodes were still enjoyable because they felt like bonus episodes that never fell out of place from the rest of the current storylines going on.
Amell's Wine Company 'Nocking Point'
Here's a fun tidbit you probably had no idea about. The technology company Nocking Point's wine brand founded by Andrew Harding and Stephen Amell got its entire archery esthetic designs because of the actor's commitment to Arrow. While the company does not actually produce the wine itself, the entire brand's 'Arrow' themed bottles are indeed inspired by Green Arrow's iconic tools from the show- the brand's logos take inspiration from the arrowhead and bow used by Amell in the first season of the show.
John Diggle and Bringing A Rogues Gallery To Life
David Ramsey initially entered Arrow during the pilot episode as Oliver Queen's uptight ex-military and slightly charismatic bodyguard John Diggle, named after Green Arrow comic book writer Andy Diggle. The character's popularity would earn himself a place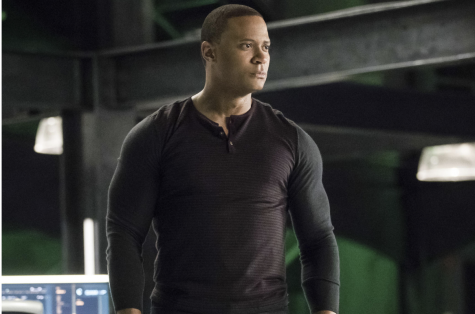 in the current comic book run during DC's rebranding known as 'Rebirth.' If there is one original character that debuted from Arrow who deserved a place in DC Comic history after the shows inevitable end, Diggle was the one fans wanted most. Green Arrow has always been a one liner cracking comedic character in the comics- unlike that of the show- so adding a serious character that threw Green Arrow into a good cop bad cop situation was a nice change of pace for Rebirth. John Barrowman's Malcolm Merlyn and Manu Bennett's Deathstroke were two of my favorite particular reoccurring rogues who appeared throughout Arrow's run. While the characters did not always receive the justice their characters' stories deserved, the two adaptations were extremely memorable thanks to the actors' portrayals. Bennett's interpretation of mercenary Slade Wilson brought the character back into the public eye after years since the cancellation of the animated Teen Titans cartoon. Meanwhile, Barrowman's newest version of Merlyn reinvented your typical one-dimensional bad guy into a sympathetic villain. Other notable foes such as Deadshot, Huntress, and Cupid were also finally given live action portrayals that were the closest we will most likely ever receive to their written counterparts
It Most Importantly Added Levels of Depth to the Emerald Archer
Green Arrow has always had an exceptional run of comic book storylines, however, Oliver Queen has always been a bit of a bare-bones character in my opinion. He was the charismatic hero that everyone loved, but he lacked the relationships and background needed to make his overall character more interesting. The comics were always centered around Queen, but they never exactly focused on those around him besides the Black Canary. Arrow opened the character to a larger family spectrum and more people to interact with. His relationship troubles after returning five years later added a compelling level of drama to the character. Queen finally felt less like an action hero and more human. He became relatable, which in my opinion made the character more likable in the long run. 
That Unforgettable Opening Monologue Narration
And of course, to end off this article on the only note possible, I'm sure all viewers will never forget it's iconic opening monologue narration…
"My name is Oliver Queen. For five years, I was stranded on an island with only one goal: survive. Now I will fulfill my father's dying wish – to use the list of names he left me and bring down those who are poisoning my city. To do this, I must become someone else. I must become something else."
While Arrow's closure may sadden its dedicated audience, the show runners have teased that the characters can still make appearances throughout its successors' shows. The series may have fallen off the grand pedestal it once conquered, but its overall impact on comic book television will resonate for years. The final season of Arrow premieres this fall only on The CW.