Patriot Productions Present: Hello, Dolly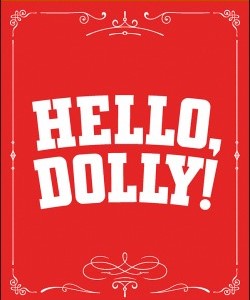 Hang on for a minute...we're trying to find some more stories you might like.
For the past few months, the members of Patriot Productions have been hard at work rehearsing their energetic show, Hello, Dolly. The cast and crew have poured their heart and soul into this production, and every performance truly shows this. The extremely talented cast manages to really capture the fun essence of the Tony Award winning show. The show is directed and choreographed by the incredible Mrs. Richardson, and the amazingly talented pit orchestra is led by Mr. Gatsek. Ms. Cugini is the great assistant director, and Mrs. Connors is the insanely talented vocal director. I am honored to say that I am a part of this production, and I can honestly confirm that it is a must-see musical! I've interviewed a few members of the cast to ask them about their experiences. I've also included a synopsis of the show, all of the performance dates, and the cast list! These are for everyone to read and enjoy until Hello, Dolly opens on March 15th!
HELLO, DOLLY SHOWTIMES:
March 15th 7:00
March 16th 1:00
March 16th 7:00 (Understudy show)
March 17th 1:00
All of New York is buzzing when the socialite-turned-matchmaker Dolly Gallagher Levi returns to town. Dolly specializes in what she likes to call "meddling". This includes matchmaking and a various array of other side hobbies,- including dancing lessons and financial consultations. Dolly is set on finding a wife for the ill-natured half-a-millionaire Horace Vandergelder, owner of Vandergelder's Hay and Feed. This prompts Dolly and Vandergelder to take a visit to New York City to meet Vandergelder's fiancé, Irene Molloy. Irene Molloy, a headstrong millineress, does not love Vandergelder back. Meanwhile in Yonkers, Barnaby Tucker and Cornelius Hackl, two employees left in charge of Vandergelder's shop, decide to travel to New York City and have an elegant night out on the town. While in New York City, the two stumble upon the lovesick milineress Irene Molloy and her scatterbrained assistant Minnie Fay.The gang then all go on an exciting adventure in a New York City restaurant filled with love and style, all while trying to avoid Vandergelder. In a moment, Cornelius and Irene both start to  fall in love with each other While this is going on, Dolly and Vandergelder both struggle with their true romantic feelings toward each other.  SYNOPSIS:
What's your favorite thing about being a part of Hello, Dolly?
"Well, I have two answers. One, it gives me a chance to explore classic theatre, which you usually don't get to in high school. And two, I get to do it with my absolute best friends!" -Riley Martin (Dolly)
"Making new friends. I wouldn't have met the people I know today if it wasn't for Hello, Dolly."-Sophia Friedenberg (Minnie Fay)

"The experience. Just being able to have such a nice 'thing',  like a characteristic of your high school experience." -Carter Perry (Ambrose)

What's your favorite scene in the show and why?
"I have two. In act two, it's when dolly gets to come down the stairs in her big dress. I love that scene, but I also love 'When the Parade Passes By' in act one. I think it's very powerful."-Morgan O'Shea (Ernestina Money/ Dolly u/s)

"My favorite scene in the show is probably the restaurant scene in New York. I feel like that's a part of the show where the audience will enjoy how Cornelius and Barnaby handle the situation of going to this nice fancy restaurant and having nothing to pay for dinner with. Until, lo and behold- well, I don't wanna spoil it." -Dan Studer (Barnaby)

Why should someone come see Hello Dolly?
"Because it's loads of fun, it has a fabulous message, and it is true classic theatre that everyone should experience."- Riley Martin (Dolly)

"It's genuinely interesting. The music is good, the show is high energy, and there are some really funny parts. It's also very relatable! I personally can relate to Dolly a lot."- Morgan O'Shea (Ernestina Money/ Dolly u/s)
"Because of the message. The core is about love. It's about connections with different people and losing them and gaining them." -Lilia Gerstmyer (Irene Molloy)


What is your favorite song in the show?

"My favorite song is 'Put on Your Sunday Clothes' because it is a really happy major number. And, everyone gets really psyched up afterwards. I think it's a good testament to how talented our pit and cast is, and it's just all around really fun. The dancing is especially fun!" -Miss Cugini (Assistant Director)

"'It Takes a Woman' is my favorite because it has a great beat. And, it's my song so I can vibe to it well" -Jake Manna (Vandergelder)

"My favorite song is 'It Takes a Woman'. I love this song because have we such a great male ensemble for the first time in years, and the song really gives us a great opportunity to show that." -Dan Studer (Barnaby)
Cast:
Dolly Gallagher Levi: Riley Martin
Horace Vandergelder: Andrew Colbert and Jake Manna
Irene Molloy: Lilia Gerstmyer
Cornelius Hackl: Caleb Zettell
Minnie Fay: Sophia Friedenberg
Barnaby Tucker: Dan Studer
Ermengarde: Camille Yu
Ambrose Kemper: Carter Perry
Ernestina Money: Morgan O'Shea
Rudolph: Joe Paderon
Stanley: Vincent Utz
Judge: James Harris
Mrs. Rose: Trinity Andrejewski
1st Cook: Vincent Santitoro
2nd Cook: Trinity Andrejewski
Policeman: Joe Park
Clerk: Natalie Moradian
Understudies:
Dolly Gallagher Levi: Morgan O'Shea (Saturday Mat.)
Horace Vandergelder: Andrew Colbert and Jake Manna (Saturday Mat.)
Irene Molloy: Nicole Barilla (Saturday Mat.)
Cornelius Hackl: Danny Gulics  (Saturday Mat.)
Minnie Fay: Kiersten Buckley (Saturday Mat.)
Barnaby Tucker: Joe Paderon (Saturday Mat.)
Ermengarde: Megan Chang (Saturday Mat.)
Ambrose Kemper: Vincent Utz (Saturday Mat.)
Ernestina Money: Trinity Andrejewski (Saturday Mat.)
Rudolph: Joe Park (Saturday Mat.)