This Week in Pop Culture News: Travis Cheating on Kylie, Lady Gaga and Bradley Cooper's Suspected Romance, and More
A New Cheating Scandal for the Kardashian-Jenner Family?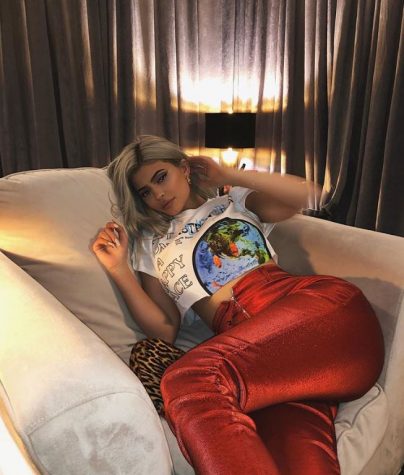 According to TMZ, Kylie Jenner found evidence that her boyfriend Travis Scott was cheating on her. Kylie reportedly coped with her mixed emotions about this possible issues with a night out with her friends. Travis' rep responded to Entertainment Tonight by stating, "Travis Scott vehemently denies he cheated on Kylie. It is not true. He did not cheat. He cancelled one show tonight because he is under the weather." Travis resumed his tour on Saturday, and showed his affection for Kylie by yelling, "love you wifey," and "remember to keep your family first," during his performance. Allegedly, Travis had come home to visit Kylie and their baby daughter as a surprise but this is when Kylie confronted him about the evidence she had found, and an argument began. Kylie has not commented on this situation at all yet. According to TMZ, Kylie is very angry about this cheating situation. Reports say that the couple are currently "working this out" and Kylie is still staying with Travis. Additionally, Travis has deleted his Instagram account to show his loyalty, reportedly because Kylie had found suspicious messages in his DMs that were "over-friendly." Insiders say that Travis claims that these messages were nothing "more than an innocent flirt." With all that Kylie is going through with her ex-best friend Jordyn, these messages are the last thing she needs.
More Possible Evidence of Affair Between Gaga and Cooper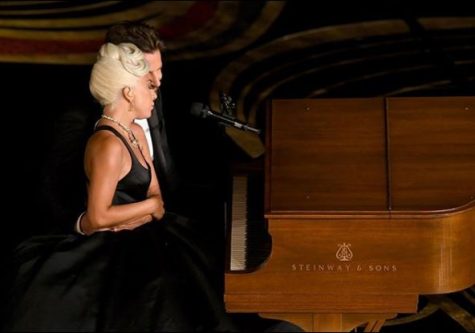 There have been many fans of Lady Gaga and Bradley Cooper that believe the two are having an affair due to evidence of Gaga's recent split and how they interact with one another. Recently, more evidence has been uncovered that supports this theory. A fan account found and posted a picture of the two actors at the premiere of the movie A Star is Born, and it appears that Bradley has red markings around his lips in this photo. Coincidentally, this red staining matches the lipstick that Gaga is wearing in the photo, which made fans think that Gaga and Cooper has been kissing. Photos from this event taken before Bradley and Gaga met show Bradley without the red stain. Insiders deny that any relationship between the two has formed, but of course this doesn't stop fans from uncovering convincing evidence.
Kate's Ex's Advice For Pete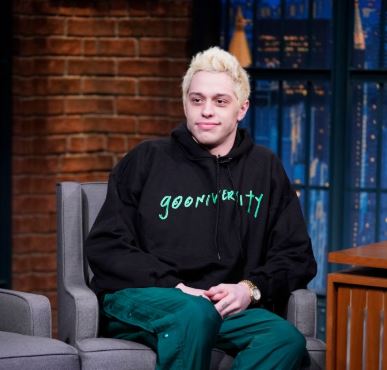 Comedian Matt Rife, who dated Kate for a year, talked to TMZ reporters last night and his advice for Pete, Kate's current boyfriend, has been recorded. TMZ first starts the conversations by generally asking about his time with Kate, and Rife's response is definitely respectful and there seems to be no bad blood between Kate and him. Then the reporter asks the comedian if he has any advice for Pete, to which he surprisingly reponds, "run" and "be careful," but then goes on to explain how he is happy for them both. For the reporter's last question he asks Matt if he would ever get back together with Kate to which he responds, "absolutely not" and "not a chance."
Zayn Wants Gigi Back?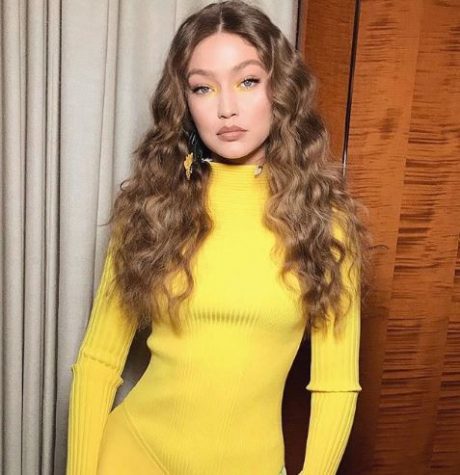 Zayn Malik and Gigi Hadid have been an on-off couple since 2015, but had reportedly split in January. On Saturday Zayn tweeted "@GigiHadid love you," but deleted it shortly after. This might not be the couple's final split, as they have been together for a total of 4 years on and off. Thought despite whatever is going on in Gigi's romantic life, she has certainly been keeping herself busy with numerous fashion shows and events.