This Week in Pop Culture News: Oscars Overview, Bradley Cooper and Lady Gaga Dating Rumors, and Khloe and Tristan Aftermath
Oscars Overview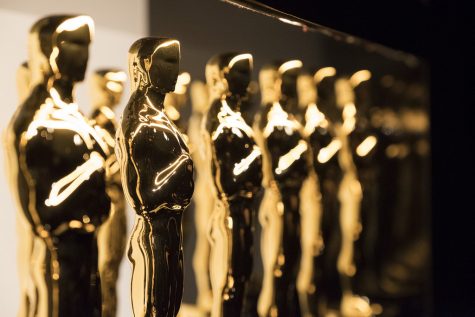 The night of the Oscars was very eventful as some of the most moving and captivating movies were nominated. Winners included Green Book for Best Picture, Rami Malek for Best Actor, Olivia Colman for Best Actress, Mahershala Ali for Best Supporting Actor, Regina King for Best Supporting Actress, and Alfonso Cuaron for Best Director. The Oscars was a big upset for many, as favorites didn't win. Roma was a huge favorite for Best Picture but in the end Green Book was awarded this title. Most were shocked when Olivia Colman won best actress over Lady Gaga and Glenn Close, and even Olivia was surprised.
Some of the best dressed were Kendall Jenner, Jennifer Lopez, and Miley Cyrus. Kendall Jenner wore a sparkly black gown that exposed both legs and the middle of her chest and abdomen. Jennifer Lopez rocked an iridescent blue, purple, and green dress. Miley Cyrus wore a dress with a sparkly black top with a very deep v-neck and a plain, black, flowy bottom.
On the other hand, there were quite a few guests who just didn't make the mark with their attire. The worst of this bunch includes Rachel Weisz, Kacey Musgrave, and Madison Iseman. Rachel Weisz wore a red dress with a plastic top and an ill-placed waistline. Kacey Musgrave sported a bubblegum pink frocked dress with matching frocked bracelets. Madison Iseman wore a dress with different shades of pink with a strangely textured top, which unfortunately just made her look like a layered cupcake.
The crowd was very pleased with Olivia Colman's acceptance speech which was emotional and humorous at the same time. She says, "It's genuinely quite stressful. This is hilarious. I got an Oscar." Colman thanked her colleagues and made positive mention of those who were running against her. Other notable moments include Lady Gaga and Bradley Cooper performing "Shallow" and Rami Malek falling off the Oscar stage.
Bradley Cooper and Lady Gaga Couple Rumors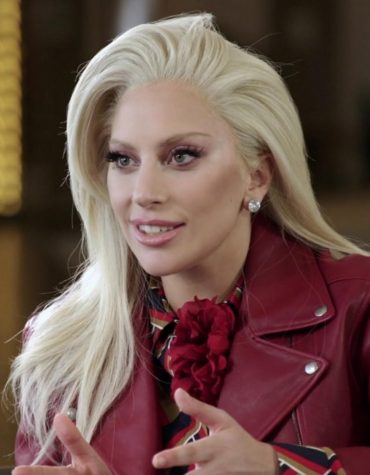 Because of Lady Gaga's recent breakup with her ex fiance, Christian Carino, people have thought it a possibility that Gaga left Carino for Cooper. Further evidence was presented at the Oscars during Gaga and Cooper's performance of "Shallow". Gaga is seen resting her head on Bradley's and looking intensely at him during their duet. Cooper currently has a girlfriend, Irina Shayk, so there's little possibility that him and Gaga are actually a couple. It is more likely that they wanted to display chemistry to enhance their song. Lady Gaga confirms the latter by saying, "This is what we wanted you to see. This is a love song. It is a love story and we worked so hard. I knew he had the vision for how it should go."
Khloe and Tristan Breakup Update and Aftermath
Less than a week ago, Jordyn was spotted leaving a promotional event in an oversized hoodie to stay hidden, while claims that her affair with Tristan had been going on for a month prior to when it was discovered. A source states that Jordyn is "living in hell" and has been cut-off" completely from the Kardashians.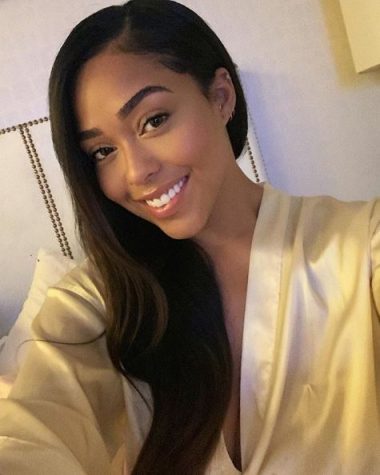 Jordyn reportedly feels very alone and feels like she has no one to talk to, despite her brother and mom being with her when she was seen at the promotional event. An Us insider claimed that Kylie felt very conflicted when he best friend did this, as she would have to eventually lose her. They said, "At this point, the Kardashians aren't 100 percent sure if Jordyn is going to be cut out of Kylie's life, but they are looking at it as if she better be." At the event Jordyn addresses the situation by announcing, "Through everything that's been going on, you know it's been real, and Eylure has been super real."
On the business side, Kylie has made her Jordy lip gloss half price and Jordyn's eyelash range is also discounted. Additionally, Jordyn has been reportedly cut from the Kardashian family business. Jordyn's page on Khloe's denim line website has been removed. Although Kylie might forgive Jordyn in the far future, sources predict that they would never go into business together again.
New reports suggest that Khloe confronted Jordyn about the cheating and she at first denied it, and revealed what truly happened later. The opposite happened when Khloe confronted Tristan, as he admitted it was true and Khloe ended their relationship right then and there. Jordyn was the first woman Khloe has ever confronted that's cheated with Tristan before. According to a source, "Khloe feels so betrayed. This time it hurts even more because the person who it was with is someone who knows very much that Khloe has gone through in the past year. Jordyn is like part of the family."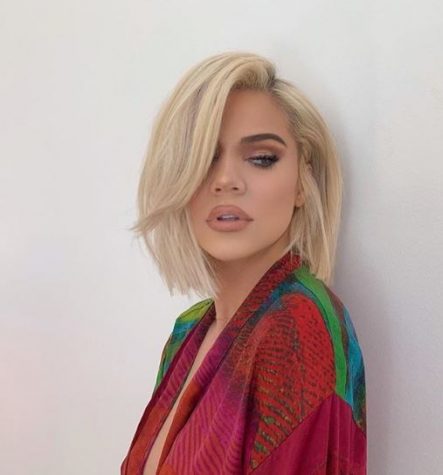 Jordyn Woods has allegedly blamed her kissing Tristan on being "blackout drunk." She reportedly is begging Khloe and Kylie for forgiveness and says that the whole mishap was just a "stupid drunken mistake." According to TMZ, Jordyn has no memory of the kiss and it was only a one time thing. Claims say that Kylie may be willing to forgive her best friend, but Khloe isn't on board with this.
What fans and followers of this drama want to know will likely be spilled in Jordyn's interview on Friday on Red Table Talk with Jada Pinkett Smith.