Greg Billups, Boys Athlete of the Month for January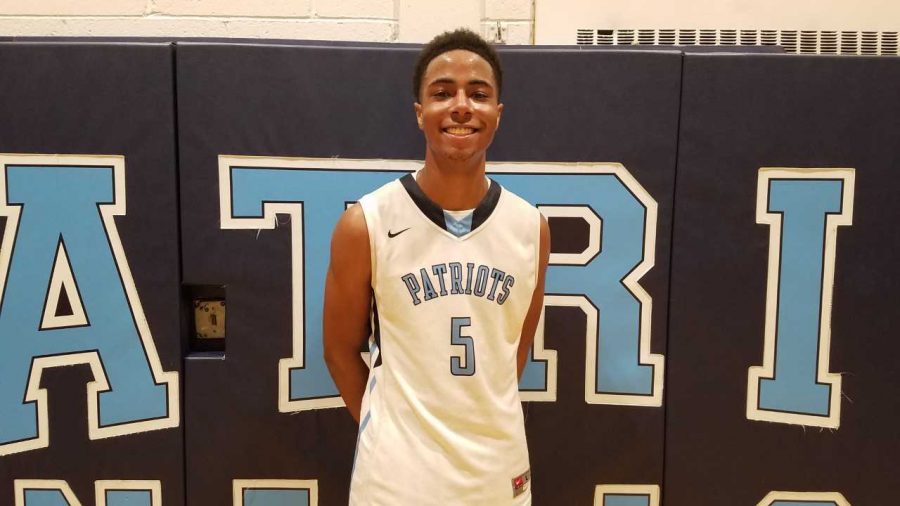 Abby Hynes, Staff Writer
February 15, 2019
Name: Greg Billups
Sport: Baseball
Grade: Senior
How long have you been playing?
I have been playing basketball since I was in third grade.
What position do you play?
Actually I don't have a position, I often refer to myself as "positionless". I mostly play forward though.
How did you start playing?
I just wanted to try a new sport in third grade and it just clicked with me, so I continued.
Do you want to play in college and or, do you know what school you're attending?
I would like to play in college but I do not know what school I'm attending yet.
Do you play any other sports?
I used to play soccer and I currently do track, but those are the only three sports that I have played.
Do you play outside of school?
Yes, I do play outside of school.
Do you like playing in school or outside of school better?
I enjoy playing in school for all the fans and I enjoy supporting my school. Playing with my friends and for all of the fans also gets me hyped.
What was the hardest thing to learn about the sport?
In my opinion, the hardest thing to perfect and learn were the basics, like shooting, dribbling, and passing. The basics are the hardest because when learning the sport, you have to use both hands and it is a new concept.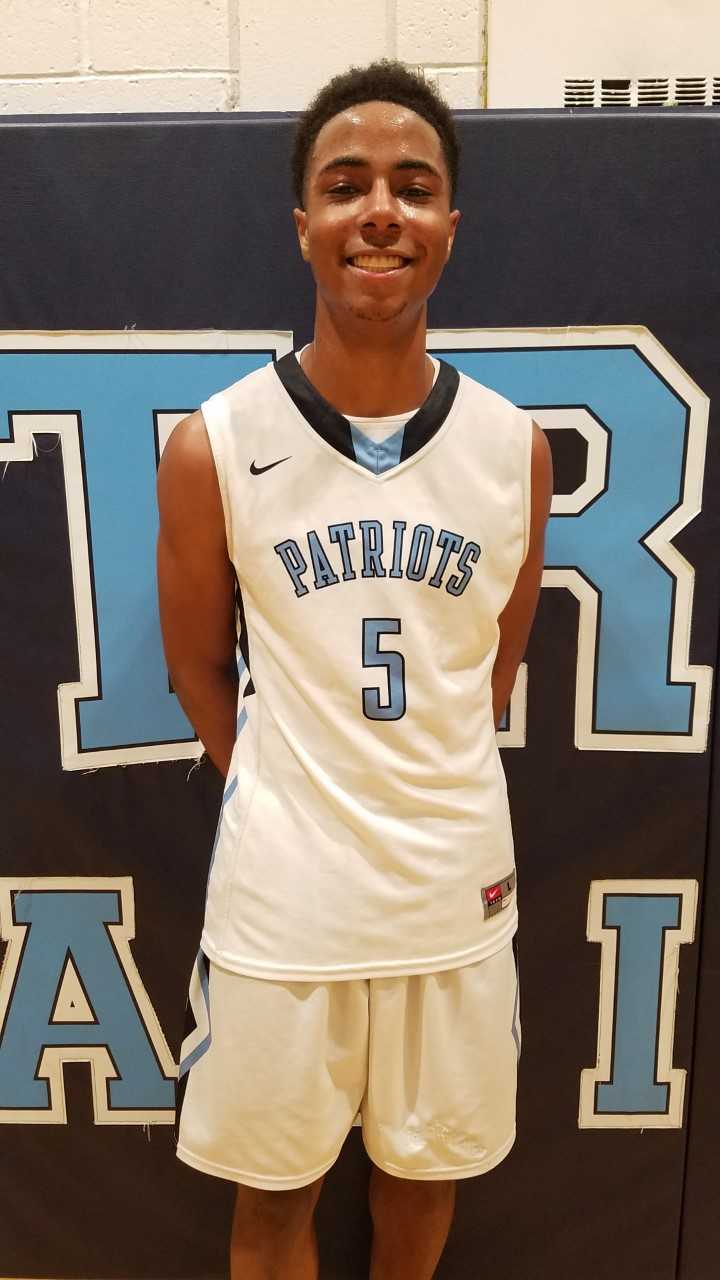 What is your favorite thing about the sport?
I would say that my favorite part about the sport is winning and winning championships if given the opportunity.
What was your greatest achievement in the sport?
I would say winning some tournaments with my AU teammates and getting some college recognition around the country.
What was the greatest moment you had during the season?
This year, the biggest moment was beating CBA at their home gym.
How do you stay in shape?
It's just a lot of working out, like at practice, however I don't do anything too special.
Is it hard for you to balance school and basketball?
Sometimes it can be hard to balance school and basketball, because I get a lot of homework, although overall, it isn't terrible
Do you ever think about going pro? 
If the opportunity arises, of course I'd like to go pro, however it is not one of my main goals.
Do you have any before game superstitions or rituals?
Actually yes, before every game, during the anthem, I pray and I always stand in the same spot on the court.
How does the team look for playoffs?
We should make a great run, currently we have 10 seniors on the team and we'll have great chemistry so I think that the future looks pretty good.
How are the season stats so far?
The stats are average, they could be better but I'm satisfied right now.
---
ACCOMPLISHMENTS (STATISTICAL OR OTHERWISE) FROM THE MONTH:
* Averages 14 points, 6 rebounds and 4 assists per game
* Leads team in scoring
* Second on team in rebounds and assists
* 2nd Team All WOBM Tournament
ATHLETE'S IMPACT ON THE TEAM'S OVERALL SUCCESS:
Greg is a co-captain of this year's team and has helped lead the team to tremendous success. During the month of January, the team:
* Defeated CBA at CBA for only the second time in school history
* Went 9-1 overall
* Clinched the A-North Public Championship