AirPod Flexing has Taken Over the Internet
One of the biggest trends of 2019 so far has been Apple's AirPods, and they are blowing up the meme world. AirPods date all the way back to 2016 when the headphone jack was removed off of Apple's brand new iPhone 7, and they have not changed since. Not to mention, many argue that these wireless earbuds look like miniature toothbrushes sticking out of your ears which gave them a very slow start to success.
Back when AirPods first launched, Apple was harshly ridiculed for giving up the headphone jack, and the company was mocked for developing tiny wireless earbuds that could easily be lost. Apple even devised a solution to conciliate Apple consumers by creating lightning adapters so that wired earbuds and headphones could still be used. For this reason, AirPods had a slow, rocky start to their popularity. By Christmas of 2018, people began receiving AirPods and they flaunted the tech product to the world as a symbol of wealth and status. At first, these AirPod users were taunted, but soon after, AirPods became a much needed fashion accessory across the globe. As people completely wiped out the shelves at Apple Stores, what became known as the "AirPod Flexing" epidemic had begun.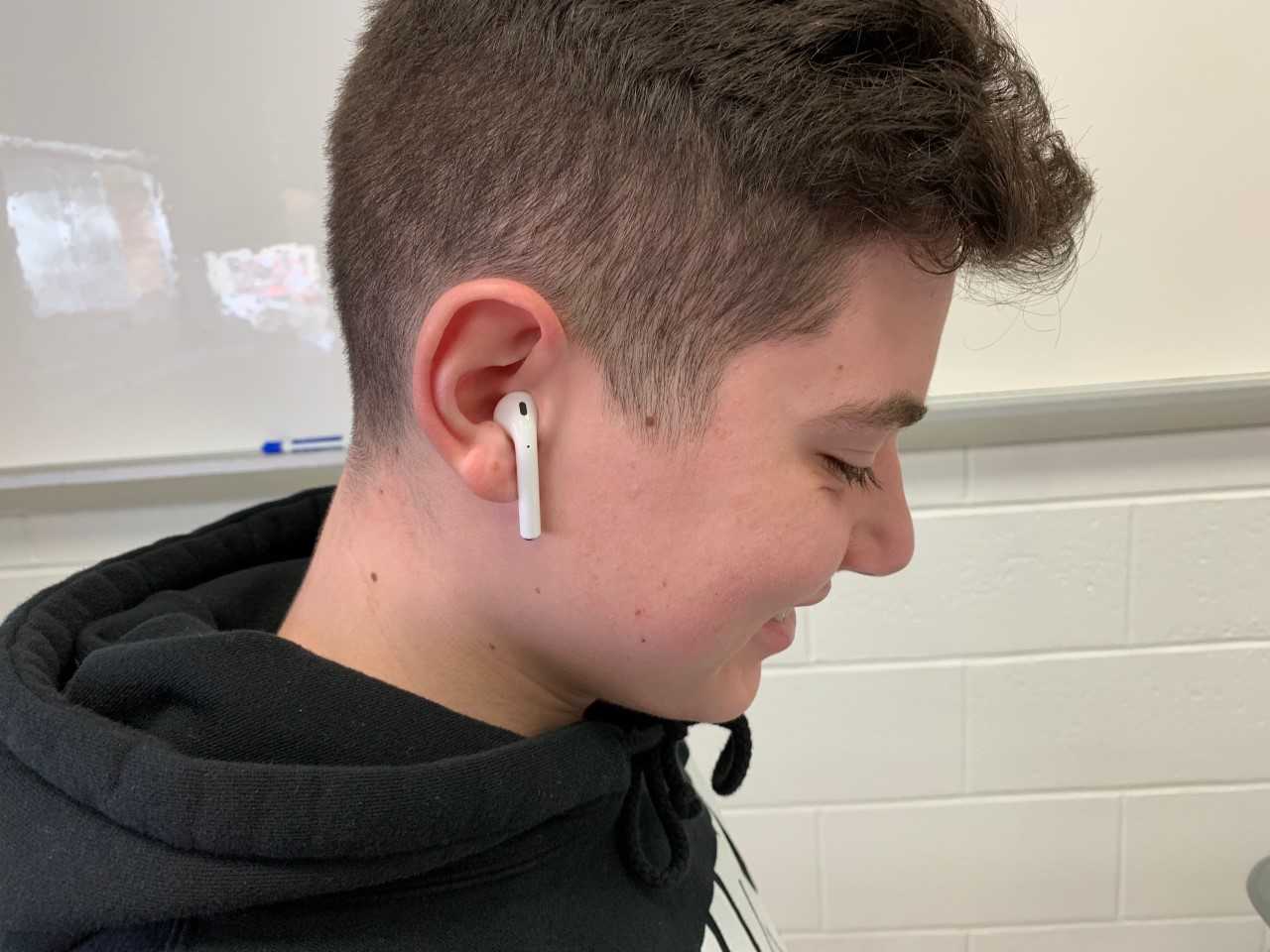 Costing around $160, people have teased that only the richest could buy AirPods. This idea spun into millions of memes being created, blowing up all social media platforms. Flexers  are comparing AirPods to Apple's EarPods, off-brand headphones, and even Beats headphones which cost significantly more, and say that using anything else besides AirPods means you are not "rich" like them. These wireless earbuds have now become so trendy that knock-off AirPods have been created at cheaper prices, but be careful not to get called out by the loyal AirPod users.
The memes have been going strong for the first two months of 2019, and they are quite clever. The question is: are AirPods popular because of the memes or for the product itself? Anna K from Freehold Township High School says, "I think the memes are really funny. Also AirPods are very expensive and I don't fully see the point."
On the other hand, some people are true supporters of the product. According to Amit Bachani, also from Freehold Township High School, "convenient, elegant, and truly ahead of its time, Apple's AirPods are probably one of the most underrated products to release in recent times . . . it's still one of the best [headphones] in the market solely because of its unique features."
Despite the controversy, AirPods have gotten so much notice that Apple created AirPods 2, rumoured to be released soon. Until then, enjoy the thousands of AirPod memes roaming the internet, and hopefully AirPods 2 will bring another round.