Changing the World One Cause at a Time: PlanetCivic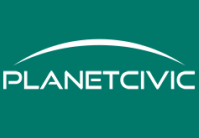 Hang on for a minute...we're trying to find some more stories you might like.
"PLANETCIVIC is a free, non-partisan civic engagement platform that seeks to transform the way citizens interact with their elected leaders. We also provide an opportunity for concerned citizens and mission-driven organizations to gather a countable following of residents behind a cause." – planetcivic.com   
---
Many of my friends and peers feel like there is nothing they can do to influence what happens in their community, in their town, in their school district, in their state legislature, in their country – and so they do nothing.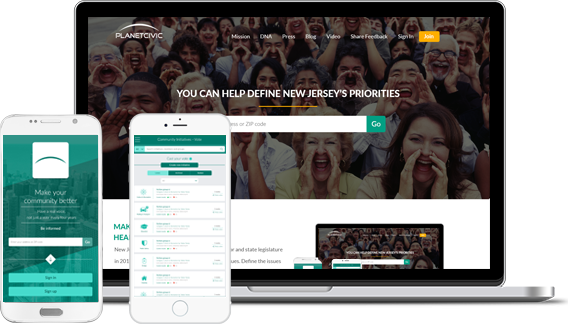 I am writing this piece to hopefully inspire you to think differently because when we come together, we have the power to challenge the status quo and change it. Civic participation is the door to change, as proved by countless social movements throughout the history of America and the rest of the world. And it can truly be ignited by the spirited actions and persistence of a few. Change is set through example: through acting in the way you would wish others to act, through encouraging those around you to be more mindful, more caring, or more informed. Change can be brought about through the smallest of actions – say, if you make conversation with an old lady while waiting in line or pick up a piece of trash or inform someone about the rapid decline of the honeybee. You can have a real impact on the world around. You just need to try, and then you need to keep on trying.
A notable attempt to better our world is PlanetCivic, an online non-partisan civic engagement platform for municipalities that seeks to help residents participate in local decision making and work constructively with their elected leaders to better our communities. According to its mission statement, "PLANETCIVIC serves as a virtual town hall, where issues are ranked by popularity and people can come to get informed, participate in the civic debate, and engage with elected officials and other community leaders who can move the needle". On PlanetCivic, residents and elected leaders alike, can create an initiative – a post – in which they describe an issue that they see in their community, and suggest ways to fix it. Then, other community members are able to educate themselves on the issue, vote it up or down and or propose alternative solutions to the same problem.  Later, these initiatives are shared with local elected officials, directing their attention to issues important to their community and bringing about positive change. One of the coolest features of the PlanetCivic platform is that it affords residents the opportunity to participate from the comfort of one's home, as opposed to, say, a town hall meeting, that few people can attend. It's important to note that PLANETCIVIC doesn't take a position on the initiatives and doesn't influence them.
The platform was founded by Javier Guardo, a Montclair resident, about two years ago. Five years prior, Mr. Guardo – who originates from Spain – was moved to action when Spain's economic crisis and high unemployment rates prompted millions of citizens to camp out for days in dozens of city squares around the country in protest. "In the end, nothing really changed," he recalls in his interview with NorthJersey.com. "The system wasn't built for anything to change." As time passed, he became "more and more passionate" about his idea of creating something where people could become more civically involved and have a positive impact.  A couple months later, Mr. Guardo left his job in finance to focus solely on developing this concept. "My wife was not very excited about me leaving my job, as you can imagine, so it took a lot of time to convince her this is what I really want to do," Mr. Guardo said.
PlanetCivic and its founder are admirable because they seek to empower individuals to become agents for change and compel others to do the same. It is this multiplying effect what makes PlanetCivic such a powerful idea. The program is still quite young, but it is growing and getting a lot of attention. Through the efforts of Mr. Guardo and his team, the PlanetCivic platform is already used in a number of NJ municipalities, such as Chatham, South Times River, Franklin and Montclair. And hopefully soon in our town too.
PlanetCivic is an example of a single man seeing an issue and taking persistent action to tackle it. It proves that change can be brought about by one dedicated person – by coming up with a plan and just doing it.
Social change works gradually. You might not achieve your vision or goals in a day, or in a year, on in a lifetime. But in fighting for that vision, you will come one step closer to attaining it. I've written many times on the subject of activism – and really I just hope to inspire my readers to be more active and pursue their passions. I may not succeed with my first article, or the second, or the tenth. But if my work can inspire even one person to act for a better world, it will have been worth it. I hope that you are inspired by the case of PlanetCivic, and feel ready to advocate and organize for a cause that you believe in. Sometimes, even reaching out to an organization like PlanetCivic can lead you to becoming part of that organization and helping them promote their cause. Go forth, do your best, don't give up, and good luck.
Sources
https://patch.com/new-jersey/chatham/real-time-results-chatham-borough-council-election-2018
https://www.northjersey.com/story/news/essex/montclair/2016/11/23/resident-gives-montclairs-concerned-citizens-voice/94345086/
https://www.tapinto.net/towns/morristown/articles/topology-planner-this-is-a-project-that-hasn-t-been-done-anywhere-in-the-state-chatham-residents-have-questions-5
http://www.nj.com/hunterdon/index.ssf/2018/02/too_many_franklins_this_town_is_considering_a_name.html
https://www.northjersey.com/story/news/essex/montclair/2017/01/07/montclair-volunteer-wins-websites-altruist-award/96260806/
https://www.northjersey.com/story/news/essex/montclair/2017/02/08/montclair-residents-pack-meeting-ask-township-council-sanctuary-city/97552066/
https://www.northjersey.com/story/news/essex/bloomfield/2018/05/14/bloomfield-nj-officials-look-improve-communication/607013002/
https://www.tapinto.net/towns/chatham/articles/chatham-borough-will-poll-verified-chatham-reside
https://www.northjersey.com/story/news/essex/montclair/2016/11/23/resident-gives-montclairs-concerned-citizens-voice/94345086/