The New Jersey Devils Gamble to Win Playoff Spot Against All Odds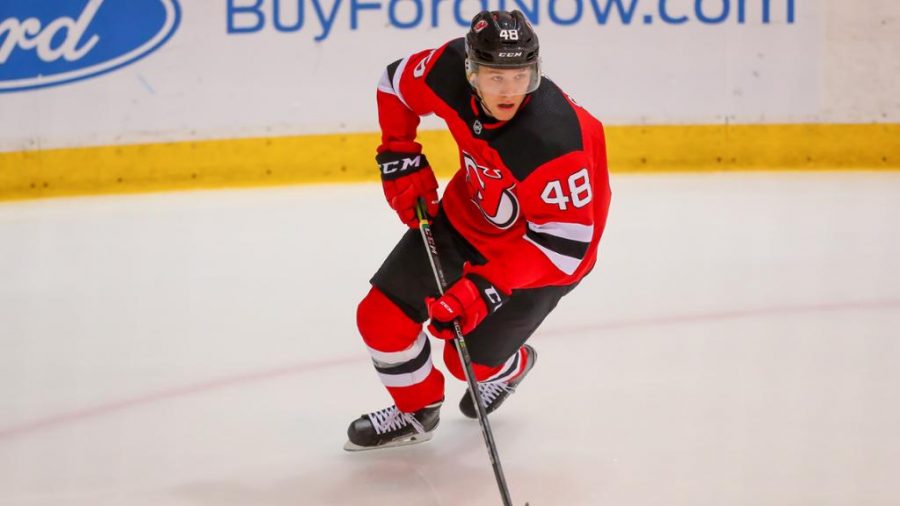 Daniel Klein, Staff Writer
December 18, 2018
The 2018-19 NHL season is less than two months old, and there have been a lot of potential surprise teams this season that might contend for a playoff spot, including our very own team, The New Jersey Devils, who clinched a top position during the 2017-18 season for the first time in 5 years before losing to the Tampa Bay Lightning in 5 games during the first round of the Stanley Cup Playoffs. Devils GM Ray Shero had a mindset going into the offseason that he wanted to give out more opportunities to their prospects and younger players that don't have much NHL experience, resulting in not many big free agent signings and keeping the current roster the same for the 2018-19 season.
The Devils have a lot of talent with the likes of Hart Trophy winner Taylor Hall and Nico Hischier, a 2017 first overall draft pick. Hall scored 93 points last season, with Hischier recording 52 points. But Shero wants to give young prospects, such as 2018 1st round draft pick Ty Smith and John Quenneville, a chance to make the team with that experience and talent. During training camp and preseason in mid-September, Smith proves himself worthy of a roster spot, but the coaching staff felt he needed more development, sending him back to his junior team, the Spokane Chiefs of the WHL.
On the other hand, Quenneville played well enough to earn a roster spot for the season opener in Gothenburg, Sweden, as part of the NHL Global Series against the Edmonton Oilers in early October. After winning 5-2, Jersey is 4-0 on the season so far after winning three additional games at home, with Devils forward Kyle Palmieri scoring two goals in each of the first three games. Their winning streak comes to an end, though, as the Devils lose their first game of the season to the Colorado Avalanche at home and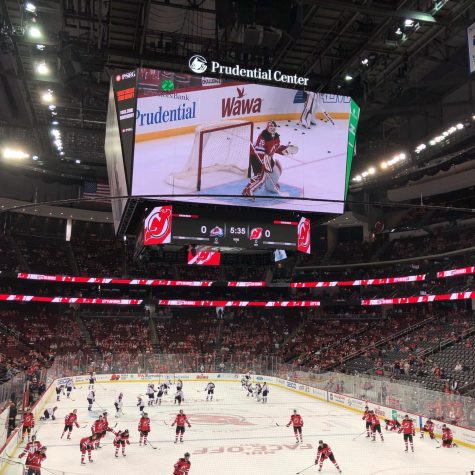 Quenneville is assigned to their AHL affiliate, the Binghamton Devils, after going scoreless in 5 games. From there, the team has an 8 game road trip, where they go 1-7. From there, they continue on a losing skid.
One reason that hasn't been an issue in previous years is goaltending. Former New Jersey starter Cory Schneider has been switched to the backup role behind Keith Kinkaid, who has won all of New Jersey's games. Schneider underwent hip surgery during the offseason, which has seemed to continue to hinder him, as he hasn't won a game in nearly a year. Schneider is 0-5-1 on the season so far, trying for his first win since December 27th, 2017. Many feel that his record is reflective on just him and his play, but his defense in front of him has been an issue.
For example, in a recent game against the Anaheim Ducks, New Jersey scored three own goals in 6-5 shootout loss. The team overall is in need of key pieces that can help bolster both the defense and offense. On the defensive side, Sami Vatanen, Damon Severson, and captain Andy Greene have brought a combination of skill and leadership to the blue line. Vatanen can quarterback a power play, Severson is an offensive minded defenseman, however, Will Butcher, who had an impressive rookie season last season, doesn't seem to be living up to those expectations, with just 10 points this season compared to his 44 point rookie season.
On the offensive side, players like Hischier, Hall, and Palmieri have put up impressive numbers in their time in New Jersey, but the whole team can't rely on those three players to win hockey games. Hall's 93-point season got New Jersey into the playoffs, but again, the second highest point scorer, Nico Hischier, recorded 52 points. So, in the end, in order for the Devils to clinch a playoff spot for the second straight year, New Jersey must get either secondary scoring from their non-first line players or add scoring depth to their lineup through trading or free agency, as well as add more skill and talent to the defensive side.