Tasty Tuesdays with Gab: Chocolate Frosting
Hang on for a minute...we're trying to find some more stories you might like.
I'm always trying to find the best recipes for everything from cakes, to brownies, to muffins! I recently found the perfect recipe for chocolate frosting and I wanted to share it because it's basically so good that I could eat it plain with a spoon.
The recipe is very simple, it only involves 6 ingredients! I began by beating the softened butter in my kitchen aid mixer for one minute by itself. The butter should be very smooth. You should then add in the confectioners sugar and cocoa powder and blend as well as possible. While the cocoa powder and sugar are almost mixed in completely, slowly pour in the milk and vanilla extract. Lastly, add the salt until everything is mixed together completely! Then beat the frosting for two more minutes. Use immediately or refrigerate for up to two weeks.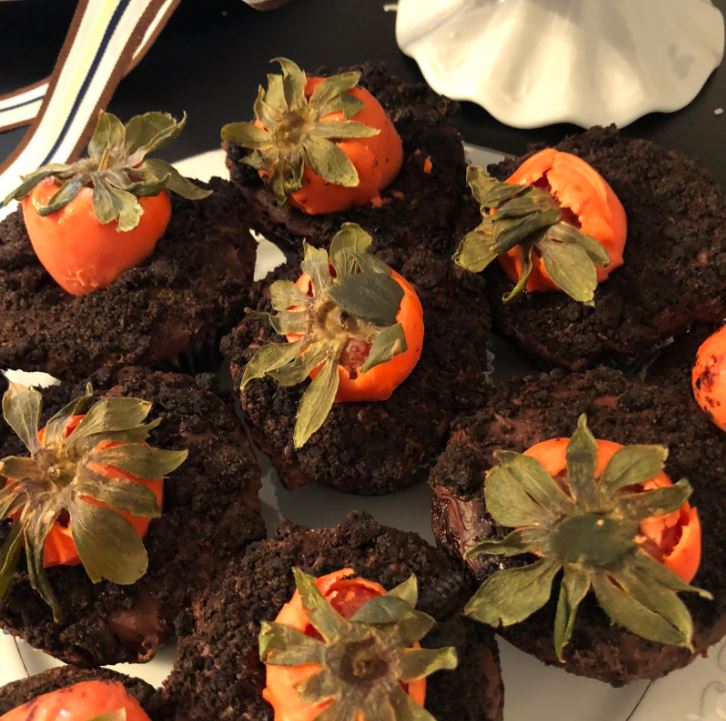 Joseph DiGiuseppe
I used this frosting on some chocolate cupcakes this Easter and topped them with crushed Oreos and orange chocolate strawberries to look like a garden!