Shaye DiPasquale Leads the FTHS Girl Up Campaign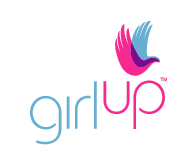 The Girl Up campaign focuses on the 600 million adolescent girls living in developing countries. The campaign hopes to provide young women an opportunity to reach their full potential by giving girls access to quality education and healthcare.
Shaye DiPasquale, the FTHS founder of Girl Up, shares what the campaign is about, how she got involved, and what others can do to make a difference.
What is Girl Up?
Girl Up is a campaign started by the United Nations Foundation to allow American girls the opportunity to raise awareness and funds for United Nations programs. The programs help underprivileged, adolescent girls around the world. The organization has chapters all across the state and all across the country.
How did you decide to start a chapter at FTHS?
For the past two years, I have been the events coordinator for our school's volunteer club, Octagon. In the process of looking for charities to work with for Octagon, I came across Girl Up and instantly fell in love with the whole campaign. I wanted to share the organization's message with more people in the community, and I thought founding a chapter at our school would be an awesome way to meet new people who share similar ideas and to really get people involved in the organization.
Did anything inspire you to want to help these underprivileged girls?
I think what inspired me the most to help these underprivileged girls was the realization that I am so lucky to live in a country with so much freedom and opportunity for women. I'm really inspired by powerful girls like Malala Yousafzai, who have fought for girl's rights to education and opportunity around the world. If I can do anything to make a positive impact on someone else's life, I am definitely up for the challenge.
What do you hope to achieve through this campaign?
On a local level, I hope to involve as many girls and boys as possible in this effort to empower girls around the world. Girls are really an untapped resource in so many developing nations. It is so important to make sure that they have access to things like food and education to help sustain them.
On the state level, I am working with other club leaders who are a part of the NJ Girl Up Coalition to host a Leadership Summit in the spring for girls across the state. And overall, I really hope to make an impact on the lives of girls across the world, and provide them with opportunities to be the next leaders of their countries.
How can people get involved?
People can get involved with Girl Up in so many ways. For FTHS students, Girl Up meets on Wednesdays afterschool either in room D203 or room E201. By following our social media accounts, students can keep up to date with meetings and events.
Participating in our awareness campaigns and fundraisers is an awesome way for students to directly contribute to Girl Up.  Parents and teachers can donate directly to our fundraising page at http://www.globalproblems-globalsolutions.org/site/TR/GirlUp/General?px=3400500&pg=personal&fr_id=1170
Follow us on Twitter @FTHSGirlUp
 Like our Facebook page FTHS Girl Up
 Join our Facebook group FTHs Girl Up. 
Youtube