Editorial: Enough — the Gun Debate in America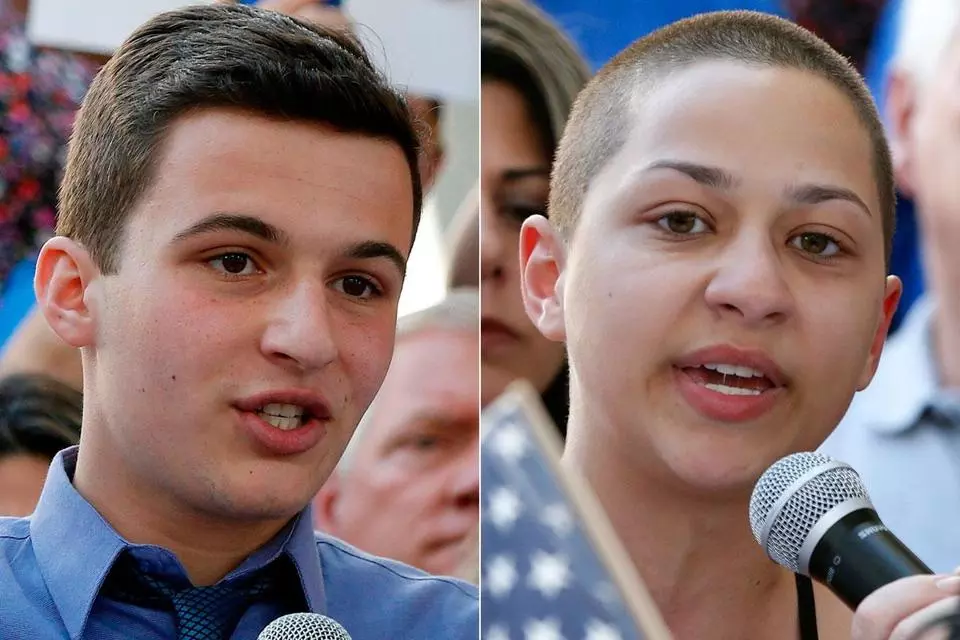 The Stoneman Douglas High School shooting took place on February 14, 2018, as the result of which 17 people were murdered and 16 more were injured. The suspected perpetrator, 19-year-old Nikolas Jacob Cruz, was identified by witnesses and arrested shortly afterward. He confessed to the crime, and now faces 17 counts of murder.
There have been 142 school shootings in the US since the Sandy Hook shooting in 2012, a near average of one a week, according to data compiled by Mass Shooting Tracker. But, somehow, Parkland was different. It sparked a wave of action.
1. PROTESTS
The movement began with surviving students pleading for change, retelling their sides of the heartbreaking story. Among them are David Hogg, Dylan Kraemer, Maia Hebron, Emily Burke, Jayden Bier, Erika Koines, and many others.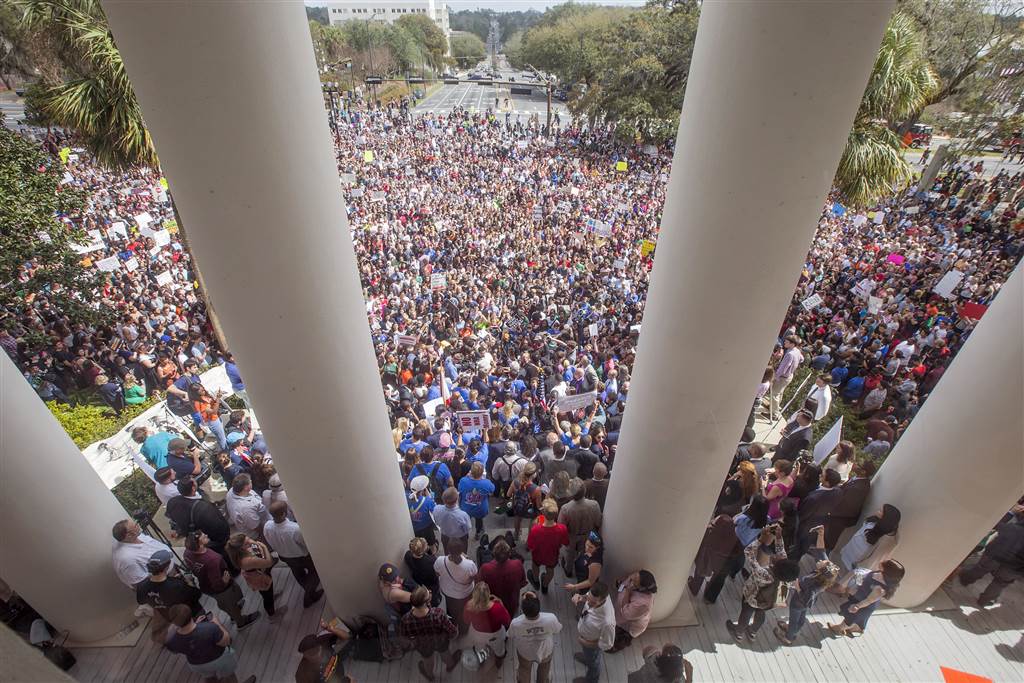 "Everyone who wasn't affected by this is going on with their daily lives… But me and my classmates, just, it's still with us and it's never going to leave us". Dylan Kraemer, 17-year-old senior at the school.

February 19, a group of teenagers who said they were desperate for some action on gun control staged a silent "lie-in" outside the White House.

February 21, thousands of students

came out

to Florida's Capitol in Tallahassee for a gun-reform rally, chanting "We want change! We want change! We want change!"
March 14, around 10 a.m., thousands of students and teachers began

walking out

of their classrooms as part of the the #Enough! National School Walkout to raise awareness about issues of school safety and the impact of gun violence. Many walkouts lasted 17 minutes, to represent each of the victims of the Parkland shooting. Our school walked out, too. 

The student walkout on March 14 at Freehold Township High School.
March 24, the "March for our Lives"

will be held

in Washington, D.C. The mission and focus of March For Our Lives is "to demand that a comprehensive and effective bill be immediately brought before Congress to address these gun issues."
Numerous other local protests have taken and will take place across America.
2. COMPANIES:
BlackRock (an asset management firm and one of the largest investors in gun makers) is

showing

customers options for changing their investments to exclude stocks of gun makers and is considering new funds that don't invest in the industry.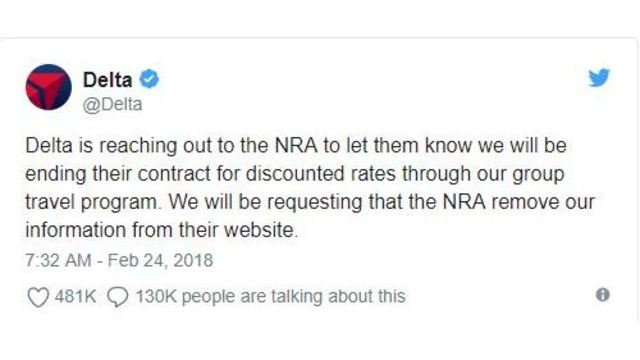 Companies like Delta, United Airlines, Hertz, and MetLife are

cutting ties

with the NRA.  
Dick's Sporting Goods

stopped

selling assault-style rifles and won't sell guns to anyone under 21 years old. Walmart says it will raise age restriction to 21 for gun purchases. But these companies could still

face backlash

.
Activists have

organized

a 24-hour boycott of Amazon, Apple, and FedEx, due to their ties to the NRA, on March 1.
3. POLITICAL ACTION
President Trump proposed to

train and arm

some teachers with guns. Also, he said that he

directed

his attorney general to propose changes that would ban bump stocks. And the White House said that the President is

open to supporting legislation

on gun background checks

(the background check bill was introduced in November after two of the deadliest mass shootings in modern US history, the one in Las Vegas that left 58 people dead and another at a church in Texas in which 26 people died).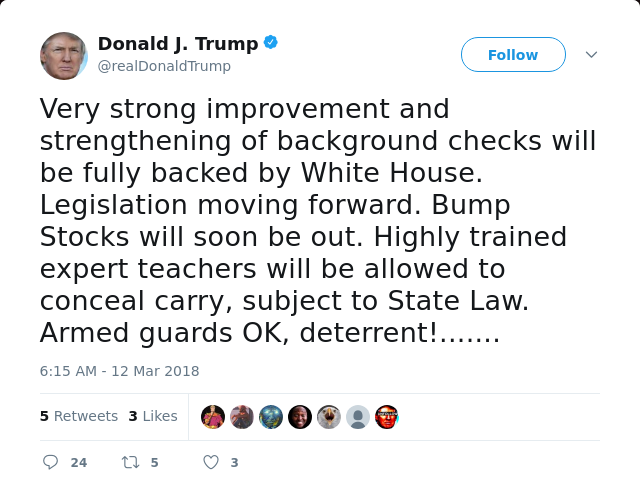 Florida (one of the most pro-gun states in the country)

passed a law

that included gun-control measures like raising the minimum age to buy guns from 18 to 21, banning bump stocks, and requiring a waiting period to buy a gun. NRA is suing the state now.
The House

approved

legislation on March 14 to improve school security, the STOP School Violence Act. The bill does not change the nation's gun laws.

The safety act authorizes $500 million over 10 years for safety improvements, including training teachers and students in how to prevent violence and developing anonymous tip lines to detect threats. The money could also be used for physical improvements, such as metal detectors, but at the insistence of Democrats, a provision was added that bars the money from being used to arm teachers.
4. ACTION IN OUR COMMUNITY
Monmouth county has not been left untouched by the events unfolding in America.
Among other things, our school has planned a campaign to commemorate the victims of Parkland and highlight the issue of school violence in our country. The details of the campaign are in this article (Cite Lindsey's article).
In addition, a number of students from our school are planning the "March For Our Lives" in accord with the Washington "March for Our Lives". Both marches will take place on March 24, 2018. The Freehold March will be held in front of Congressman Chris Smith's office at the Raintree Plaza, Freehold.