Tasty Tuesdays with Gab: Lava Cakes
Hang on for a minute...we're trying to find some more stories you might like.
I love chocolate, it's one of my most favorite things in the world! So naturally I had to make something chocolatey this weekend because I was craving it like always. I decided to make something super quick and simple, lava cakes! The entire recipe from prepping and baking takes less than 30 minutes.
To begin, I set my oven to 425°. I then melted the chocolate chips and butter over a saucepan. You can melt them in the microwave in 30 second intervals, that's quicker but not such a huge time difference.
I then mixed the melted chocolate and butter with the powdered sugar and eggs until they were smooth. Lastly I mixed in the flour and coffee grinds and baked them in a greased cupcake pan for 10 minutes!
The recipes will make about 4 cakes, they should be jiggly to get the "lava" to pour out when you cut into it!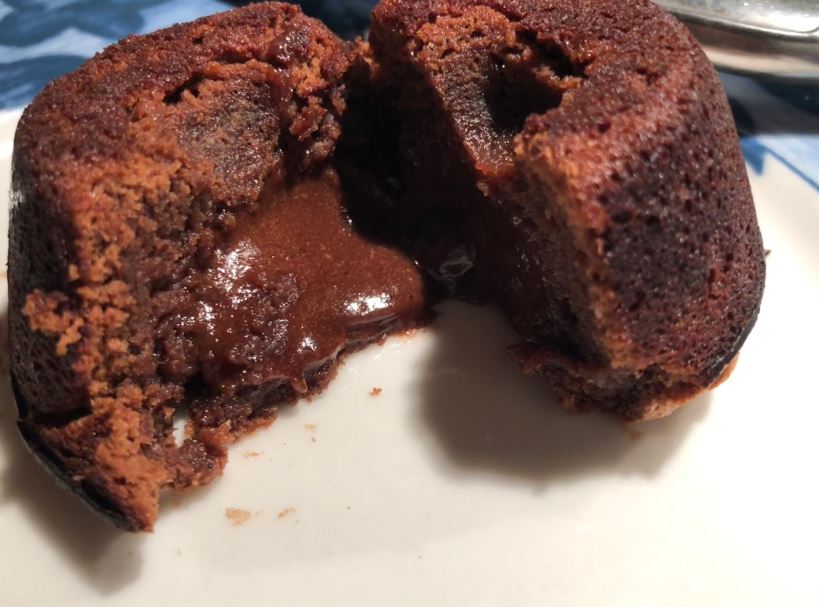 Joseph DiGiuseppe
RECIPE:
3 oz chocolate chips
¼ cup unsalted butter
½ cup powdered sugar
1 egg and 1 egg yolk
3 tablespoons flour
1 teaspoon coffee grinds