The Grand Budapest Hotel: Review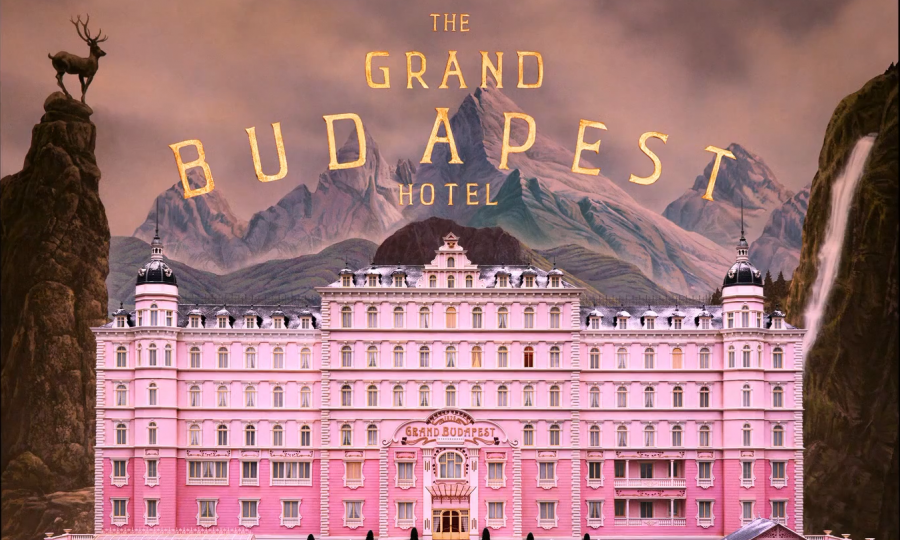 It is often remarked that amid the abundant and varied filmography of a director, the prelude to one's career, in retrospect, is the very essence of it. However, a thorough viewing of his latest venture would reveal that this is simply not the case for Wes Anderson. While the prolific filmmaker has been regarded as one of the most successful directors in the 21st century with several Academy Award nominations, a BAFTA award, and a Golden Globe award amongst several other nominations to his credit, his most ambitious project, Isle of Dogs, is scheduled to hit theatres March 23rd.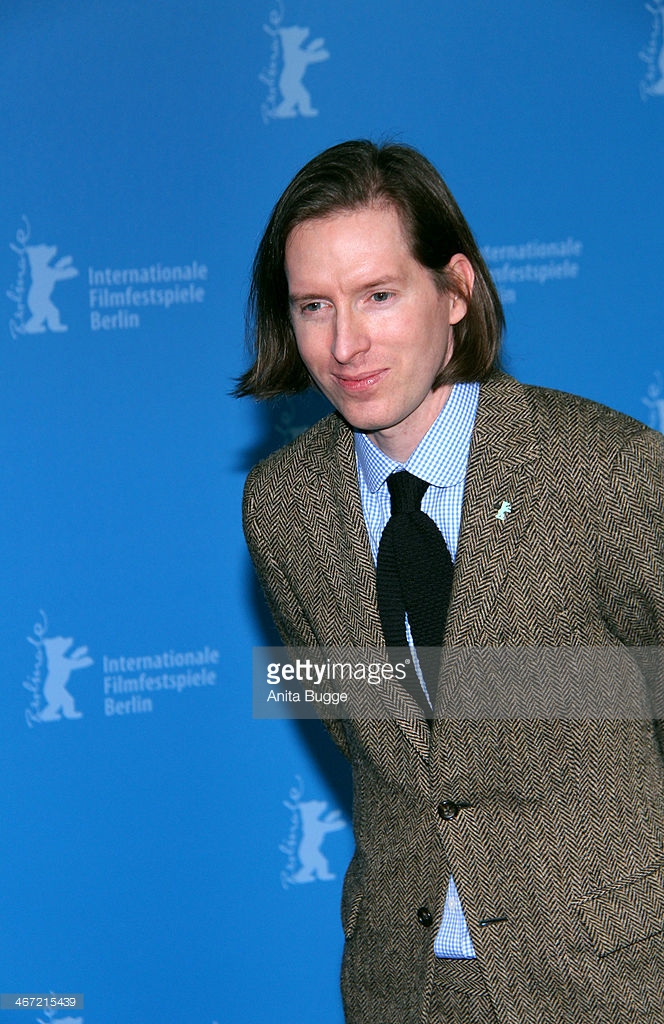 His most previous film, The Grand Budapest Hotel, opened to widespread critical acclaim and earned a total of $174.8 million at the box office at the time of its release three years ago, garnering over nine nominations at the Academy Awards, and winning for Best Costume Design, Best Makeup and Hairstyling, Best Production Design, and Best Original Score. Being listed in a 2016 BBC poll as the 21st greatest film since 2000, Anderson has managed to scale unprecedented feats at the prospect of its unconventional story line, impeccable performances, and now emblematic direction. However, despite numerous accolades to validate an impressive achievement, many are still unaware of the film. In anticipation for Isle of Dogs, I decided to provide a brief review highlighting some of the aspects that make The Grand Budapest Hotel so praiseworthy.
Inspired by the writings of acclaimed author Stefan Zweig, the film narrates the misadventures of M.Gustave (essayed by Ralph Fiennes), a concierge at the wealthy Grand Budapest Hotel who is framed as a chief suspect in the murder of one of the hotel's guests and his former lover, Madame D,  following her mysterious demise and final testament in his name. Set in the backdrop of a fictional war depraved country during the 1960's, the film captures the various escapades of Gustave in his quest to redeem his innocence with the help of his aloof lobby boy, Zero (played by Tony Revolori).
What ensues is a whimsical and artful narrative that plays at its core strength, being the masterful direction that paves the way for many twists and turns to keep the viewer engaged till the very end. Penned by Anderson and British writer Hugo Guinness, the screenplay is taut and is a display of the utmost brilliance when considering the swift orchestration of events that unfold before intermission. To their credit, both writers execute the story with a common vision, that for most part, bolsters the merits of film and packs in some solid content with a mere runtime of 100 minutes. The characters are not lent an authority of supremacy over the script, giving them a minuscule part in a massive and unpredictable world that does not bend easily to the wishes of the protagonists, even in their greatest plight. Frame after frame, unfortunate scenarios seem to play seamlessly, never delivering a dull moment for the audience in the journey of Gustave and Zero. The ending is bittersweet, but gives you something to think about long after the credits start rolling.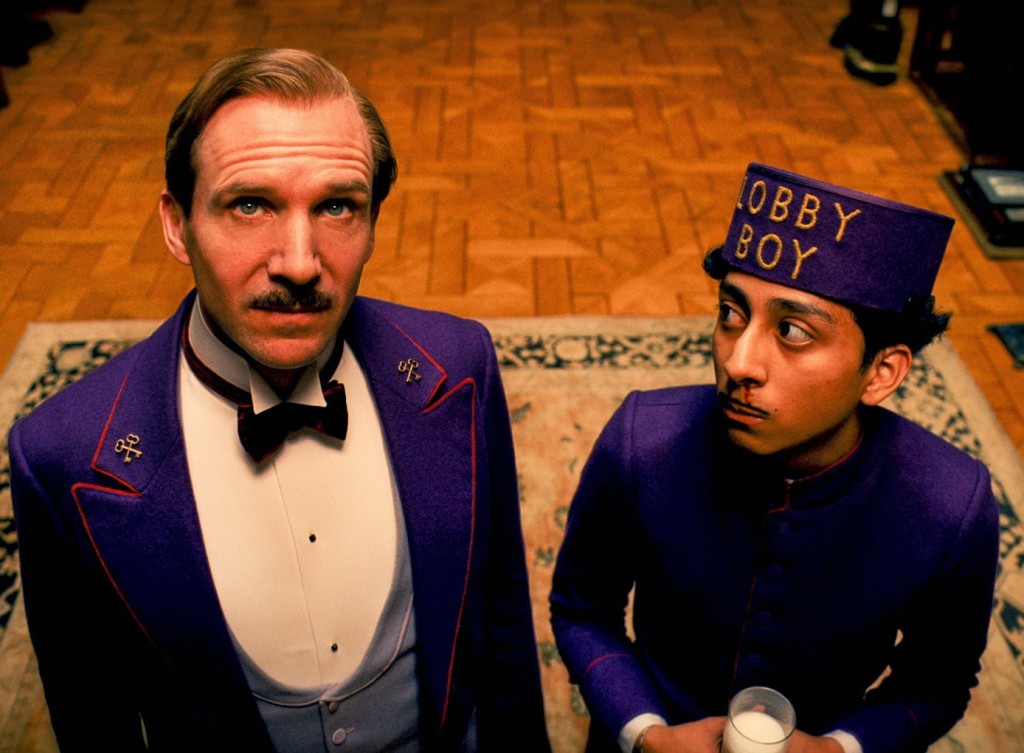 Performances have always been a subject of much commendation for Anderson's films, with the delightful performances of Ralph Fiennes and Tony Revolori providing an arc of lost innocence in the pleasant yet crumbling Republic of Zubrowka. Fiennes, who has been most noted to have portrayed the formidable Lord Voldemort in the Harry Potter series, takes a step back from the chilling demeanor of the Dark Lord to imbue an earnest presence in the various shades of grey that inhabit Gustave. It isn't wrong to say that he is the very nucleus of a script with a role that is specifically tailored for him. Revolori is captivating in his suppressed tone and harrowed eyes, and is a pleasure to watch on screen alongside Fiennes. The ensemble cast also consists of Edward Norton, Willem Dafoe, Adrien Brody and Jude Law, to mention a few, all who compliment the narrative with brief and entertaining roles.
The hero of the film, however, is none other than Wes Anderson, whose penchant for eccentric direction becomes a staple of his filmmaking with The Grand Budapest Hotel. Often addressed as an auteur by critics, Anderson has been noted to make the extensive utilization of knolling (the process of methodically arranging objects in a parallel disposition or 90 degree angle), symmetrical figures, slow-motion shots, flat space camera angles, and a color palette that is limited and comprehensively coordinated. The result has been a distinctively striking form of direction to support his choice of fast paced comedies with shades of melancholy elements, with recurring themes such as dysfunctional families, sibling rivalry, unlikely companionships, and adultery.
With such commendable direction also comes breathtaking cinematography that illustrates a beautiful canvas in which faint glimmers of optimism and portions of depravity co-exist together in harmony. Cinematographer Robert Yeoman, after 20 years of work experience with Anderson, delivers his most magnetic and alluring composition yet, with intricate shots detailing the firm understanding of Anderson's delicate handle of the camera behind the scenes. It's a world that won't convince you instantly, but will slowly yield its charm and magnificence, all while not flinching away from introducing its shallow and conflicted inhabitants.  
In summary, The Grand Budapest Hotel is truly an impeccable and admirable achievement that masters the balance between an engaging narrative, believable and complex characters, and excellent direction all into a compact runtime. It's one of those films that doesn't force you into its world upon an initial viewing, but with time, it reminds you just how great it is.
A word of caution: there is mild nudity and some violence and abusive language through the course of the film, so I would refrain from watching it with children. However, the film is not inappropriate through a majority of the film, with only minor recurrences of such instances.
Rating: 4.5/5 Stars