Student Profile: Maha Khan
Name: Maha Khan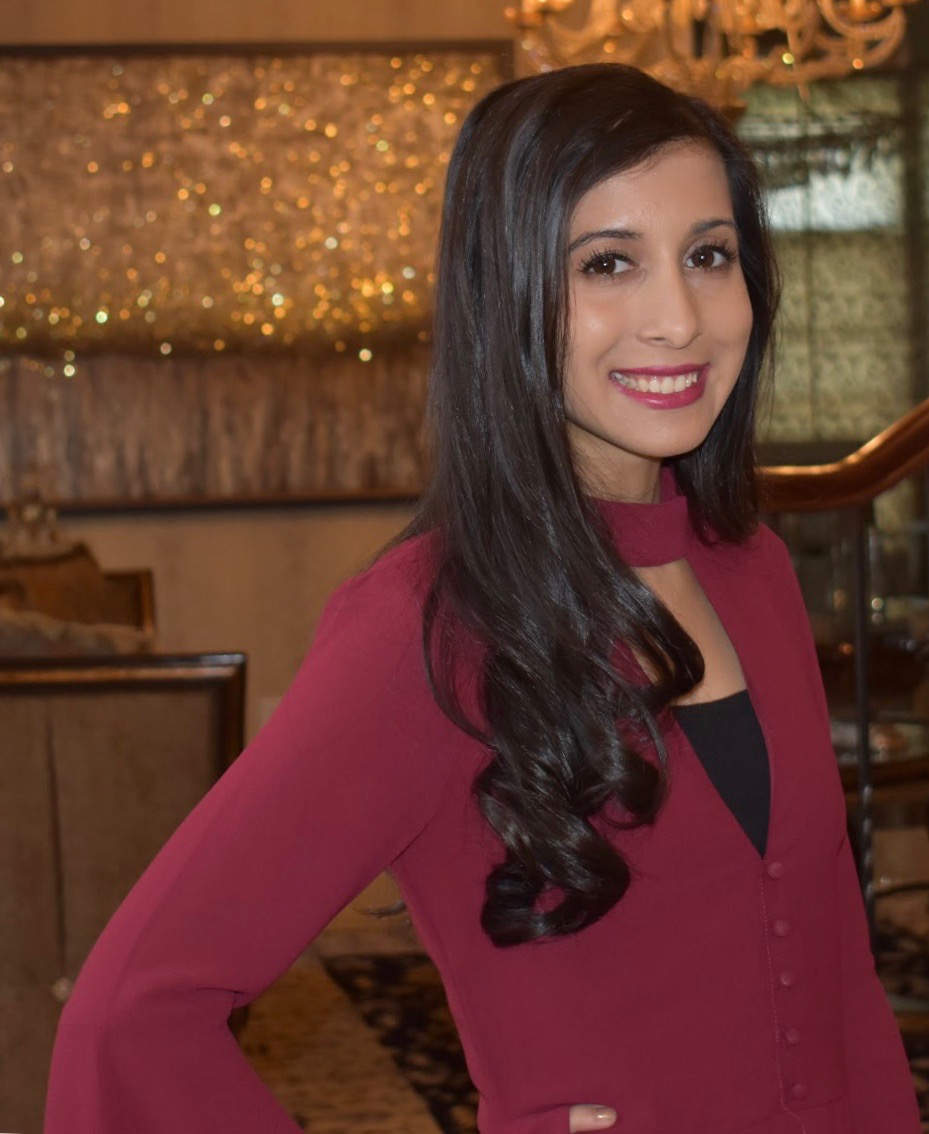 Grade: Senior
What is the best part of being a senior?
I am looking forward to senior week at the end of the year. Also being able to drive to school is convenient because I am able to come early to attend club meetings or sleep in a little more in the mornings.
What will you miss the most about FTHS?
I will miss all the different activities and clubs I am a member of because I have made many of my friends through them. I also will miss the fun trips like seeing a Broadway show with my English class and going to different places for debate and DECA competitions.
What are some of the best ways to get involved in FTHS life?
Joining many different clubs and activities like forensics, DECA, student government, and tennis have allowed me to have many different experiences at FTHS from participating in the fall pep rally to traveling to Yale for a debate tournament.
What are your thoughts on the IB program, would you recommend it to other students?
The IB program has had an overall good impact on my learning experience at FTHS. I would especially recommend it to students who are trying to take the most rigorous course load because there is always long-term work to be done for IB even if one day you get less than the usual few hours of homework. I liked how the IB program allowed me to take two AP classes and skip pre-calc so I was able to take both AP and IB classes in high school. Another aspect of IB that I really enjoyed was writing the required Extended Essay.
Which teacher(s) would you give a "shout out" to for being the most helpful to you in your high school career?
Ms. Galinski has definitely been the most helpful teacher for me throughout high school. From my very first day at FTHS, Ms. Galinski has been there for me. She always checks in and asks how school is going as well as life in general. In addition, Ms. Galinski always makes an effort to help my peers and I manage our IB workload and even adjusts her class plans just to make life less stressful for us. She gives great life advice too whether it be about time management or planning for the future. Ms. Galinski is very inspirational because she loves all of her students and is genuinely very enthusiastic about teaching history.
How do you plan to survive the "waiting game" to hear back from all of the colleges to which you've applied?
Although I'm curious about where I'll go to school next year, I don't really think about the colleges I've applied to because I know I'll end up where I am meant to be. Actually, this is an example of advice Ms. Galinski has given me, and these are definitely words to live by because senior year shouldn't be wasted waiting or stressing.
I know you are a part of SGA. Which FTHS event are you the most excited for this year?
I am really excited to plan Senior Prom. I can't wait to see what the theme will be this year. I am also looking forward to Mr. FTHS because SGA members get to host it and make a video for the show.
What is one valuable lesson you have learned from attending FTHS?
Always give your best effort because it'll eventually pay off.