TJ Illuzzi Presents Paper at World Food Prize in Iowa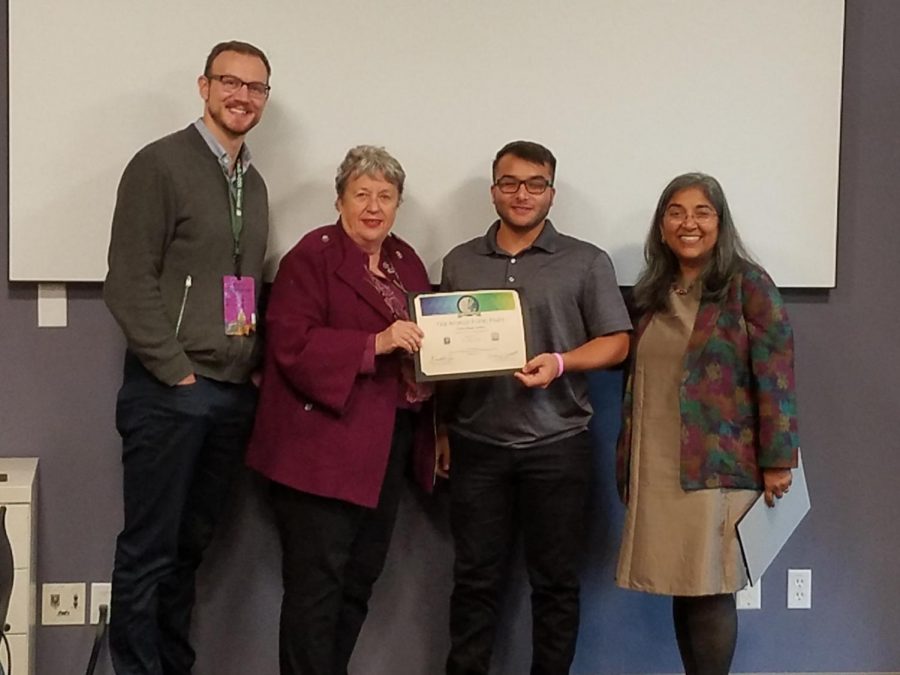 Arielle Yu, Staff Writer
November 30, 2017
The Animal and Botanical Sciences Academy gives students the chance to take classes that they would not normally experience. One of these classes is Agricultural Leadership, where students learn skills that will prepare them for them for the future. This class provides various opportunities and activities for the students to participate in. TJ Illuzzi, a senior in the program, recently went on a once in a lifetime trip to Des Moines, Iowa. There he presented a paper that he wrote at the World Food Prize. The Patriot Press got the chance to interview TJ about his experience.
---
Q: How were you chosen to go to the World Food Prize?
I had to compete at the state-level at Rutgers University for the Global Youth Institute. That qualifies you to get to the World Food Prize in Des Moines.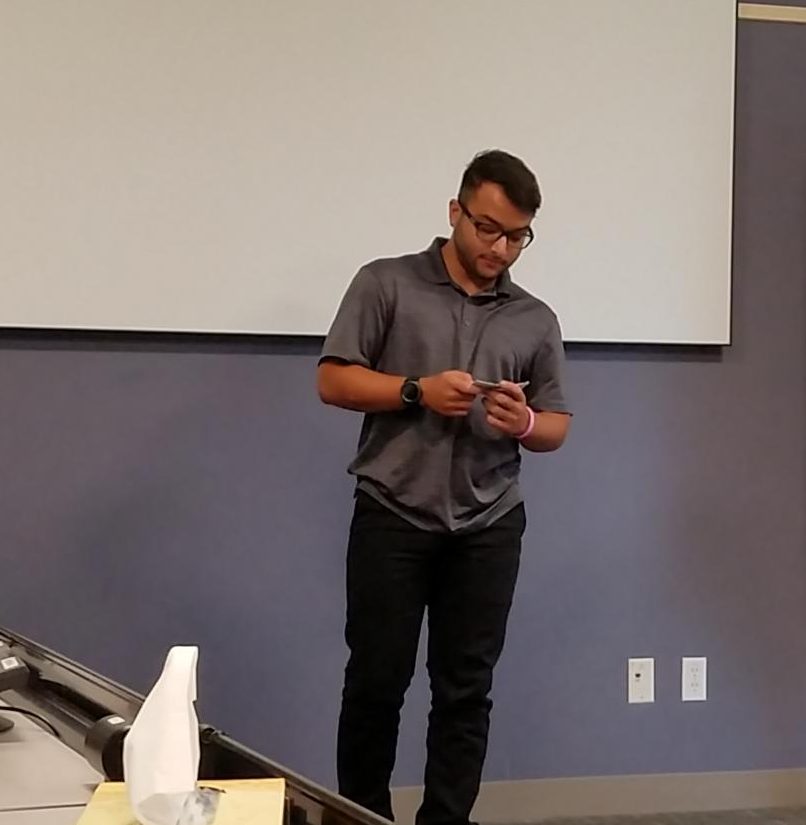 Q: What exactly is the Global Youth Institute?
So, at the state level we arrived at Rutgers and walked into the building of one of the campuses. We sat down and met with others who were there to present. One of Norman Borlaug's very own friends presented on his history, as well what we were going to do. Then, we broke out into round table discussions based on a factor that we choose. During these discussions, everyone had the chance to present their topic in a speech based on their paper. After, the experts sitting in on the discussion gave feedback and moved onto a general discussion; this was on how the factor is contributing to food insecurity in each of the chosen countries.
Q: What was your paper about? Did it focus on anything in particular?
My paper was written about Guatemala. It focused on how education affected their food insecurity.
Q: How did you feel about going?
At first, I was very nervous because I had to present my speech in front of multiple experts that had a lot of knowledge in the field. But, that was only initially. Once I got there, I wasn't as nervous meeting people my age and knowing that the experts wouldn't pressure me. They even complimented my work!
Q: Did you do anything else besides present your paper?
I actually got to do a lot of things. It was a four day event, so it wasn't just presenting my speech and then going home. There were a lot of other speeches and activities that I got to see and experiences. One of the activities was a cultural simulation. Basically, one culture was on one floor and the second was on another; one at a time you had to determine what the other culture was. It was so cool because we mostly stick to our own cultures and this time we got to go and explore something different. It shows just how diverse our populations are.
Q: What was the most eye-opening portion of your trip?
Definitely the Hunger Banquet. For dinner one night we arrived at the normal location. When we walked through the doors, we had to pick a card out of a bag; this card determined where you sat in the room. You could have been seated on the floor, in a chair, or at a nice table. So, according to where you were seated you represented the lower, middle, or upper class. This further determined the food portion and quality that you were served. The lower class was given rice right into their hand. The middle class was given rice and beans on a plate with a fork. The upper class got a three-course meal with beverages. That was really eye-opening because it showed the true difference between classes and how there are more people in the lower class than the upper class. We learned just how close most people are to being in poverty.
Another thing is that Dr. Akinwumi Ayodeji Adesina gave a speech at the Laureate Award Ceremony. He explained his own efforts in Africa to end poverty and hunger. It was extremely touching to my feelings.
Q: Is there anything that you learned that you would bring back with you? How would you implement this in your life/others today?
Currently, I am helping the Freehold FFA chapter to coordinate and perform a Hunger Banquet for my fellow members.
Q: Do you have any other opportunities/event lined up after this?
I am now applying to the Borlaug-Ruan International Internship. This would allow me to travel to a foreign country and study agriculture for two months, so technically the whole summer. I have the opportunity to study one of the factors such as water scarcity, education, or deforestation- essentially a solution to solve food insecurity.
Q: Overall, would you recommend other students to go to the World Food Prize?
I would 100% recommend this to other students. But, they would first have to apply to the Global Youth Institute here in New Jersey. You do not have to do it for your school/teacher. You can do it on your own free time and submit it to the Global Youth Institute yourself. If you do well at the state-level, you may have the chance to go to the World Food Prize. It is truly an eye-opening experience and it is free!