Trump Declares National Opioid Epidemic; Purdue Pharma Cast As Main Culprit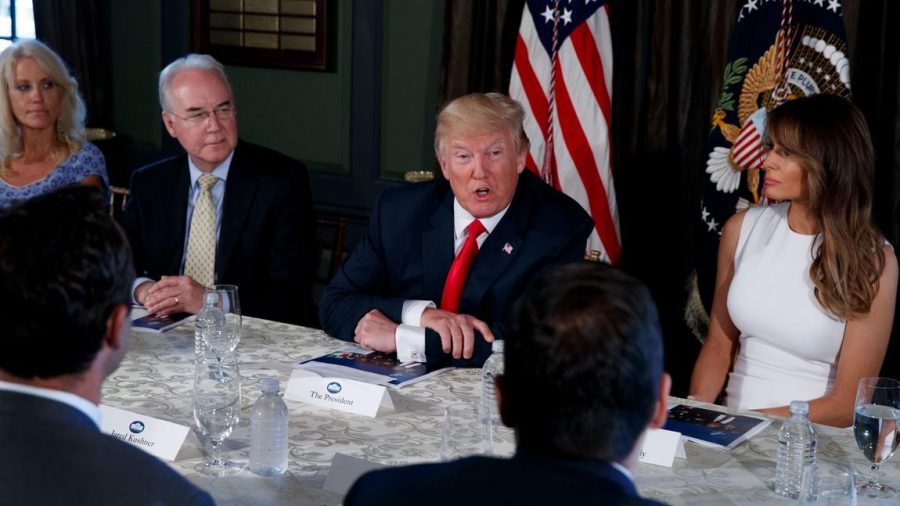 Last Thursday morning, President Trump addressed the American populace in what is regarded as one of the most bold statements issued by the newly inaugurated administration since January, in which he declared the silent and enduring opioid epidemic as a public health emergency, stressing the necessity of bipartisanship and congressional solidarity in order to ensure efficacious efforts in thwarting the "worst drug crisis in American history," whose salient magnitude has left an unprecedented impact in both mortality rates and the very institution of the modern day healthcare system.
While the foremost cause of accidental death in United States has been established as drug overdose with 52,404 lethal drug overdoses, 20,101 deaths related to prescription pain relievers, and 12,990 fatalities correlating to heroin in 2015 (according to the American Society of Addiction Medicine), it has become greatly evidenced that opioid addiction is not a factor, but rather, the only factor driving this epidemic. However, unbeknown to the common man residing in Monmouth County, it was notably established  by Stephen Stirling of NJ.Com  that the current death rate due to heroin overdose in New Jersey is 8.3 deaths per 100,000 people, triple the amount of the national average. That's also exceeding the amount of Ocean County (NJ) which may eclipse 200 in 2016, being roughly one death every 43 hours!
The ethical implications and sheer extent of this health predicament, while often said to be exacerbated to deter first time drug users, are brought to light when examining that this crisis is sighted as a mere symptom of a monopolized health care system, whose oversight by formidable pharmaceutical companies on regulators and hospitals has reduced its functionality to nothing more than an industry mired in corporate greed and outstanding legal violations in its promise to deliver a proactive service to ensure consumer security above all else. In the midst of an unethical health care industry lies Purdue Pharma Inc, who recently confirmed an earlier report on Wednesday that the company was under investigation in relation to the negligent marketing and illicit distribution of its opioid painkiller, OxyContin, to the Reuters staff.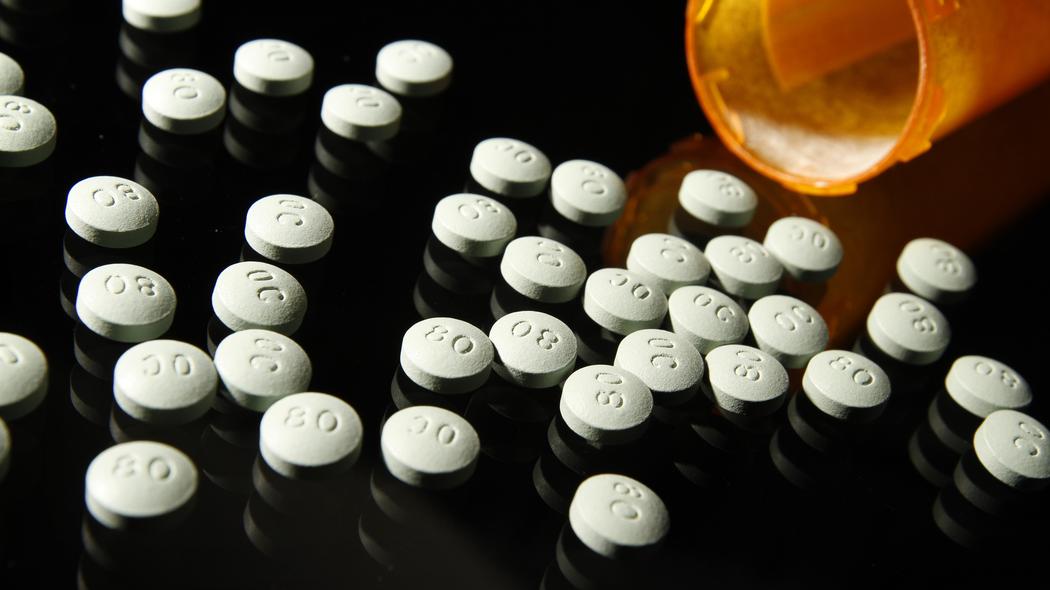 Purdue Pharma, whose renowned marketing prowess and transformational integration of its painkiller OxyContin seemed to provide the resolution to aid patients with terminal cancer in the mid-1990s, did not become a source of speculation for the exponentially increasing overdose rates of addicts in the early 2000s. As sales skyrocketed after its approval by the Food and Drug Administration in 1995, Purdue Pharma's promise of its innovative pill to substantially improve the "efficiency and quality of pain management" became resolute. Its marketing campaign served as an impetus to distinguish the drug from its rivals, with ads preaching the incredibly low risk for developing an addiction from the product's main ingredient oxycodone. (commonly referred to as less than 1% by multiple sources).
When the US Drug Enforcement Administration themselves measured the number of oxycodone related deaths to have reached the limit with a 400% increase nationwide by 2001, it wasn't until a year later when local news reporters found that Purdue Pharma had identified hundreds of doctors who were carelessly prescribing OxyContin and did absolutely nothing to recall their product. In May of 2007, they were severely reprimanded when the company and its three executives paid $634.5 million to settle civil and criminal charges against them in the United States for misbranding and marketing OxyContin as the least addictive of all medications utilized in hospitals nationally.
Furthermore, it was exposed that almost all of noted addicts in the nation commenced in the same manner– in the respect that they began utilization due to legitimate pain, received legal prescriptions from a trusted doctor, and then became addicted. Once the prescription ended, they resorted to alternative measures in order to obtain the drug and even experiment with more easily accessible drugs such as heroin, all being derived from the single dependency on the potent drug (oxycodone).
In our community today, we are witness to the very  manifestation of this problem. Despite predicaments in proper restrictions in areas around the US in the status quo, New Jersey remains the most afflicted of all. Monmouth County, alone, experienced 88 overdose deaths from 2012, compared to the 1,901 deaths of teenagers in Manalapan and Howell combined just last year, also noted by Mr. Sterling . The crisis is perhaps one of the most imminent threats we face in society today, but it also contains the potential to alter as a whole.
Federal officials reiterated their commitment to the American people just a few days ago, establishing strong incentives to deter the severity of the crisis at hand, under the label of a public health emergency:
First, the Department of Health and Human Services has assured to advance the speed of its hiring process in order to allow greater aid and more of an effective collaboration with state administrations.

The Federal Government will allow a temporary shift in states to allocate federal grant funds towards victims of opioid addiction.

In addition to this, they will be spending from the Public Health and Emergency Fund, albeit only having a balance of $57,000.

The Department of Labor will make Dislocated Worker Grants as a form of aid to those currently struggling to find or maintain a stable job due to their addiction and were affected by the health crisis in any extent.
As for Purdue Pharma officials and their implicit association through the course of the epidemic, the drug maker issued in a statement that "Purdue is committed to being part of the solution to our nation's opioid crisis and has been cooperating with the U.S. Attorney's investigation," and that they "will continue to do so until this matter is resolved" (Reuters staff).
While the corporation has pledged their commitment to finding a firm resolution to address the issue at hand, many analysts feel as if the damage caused may be irrevocable, and urge prudent and rational action by legislators to affirm a just course of action. However, the true adjudicator, as present scenarios that have unfolded in such a narrow timeframe show, is none other than patience and an enduring understanding to stand against the test of time for a better tomorrow. We'll just have to sleep on it…