Homecoming Win a Festive Night for FTHS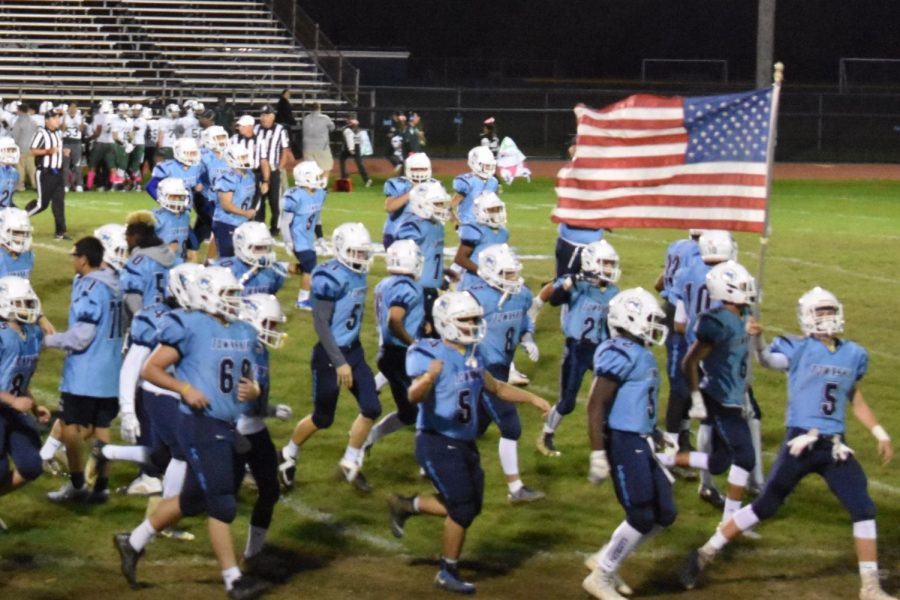 Story by Dan Studer, photos by Bianca Hazel
After a week of festivities, Friday night was the Homecoming Game for the Patriots against the East Brunswick Bears.
After the Patriots won the coin toss and elected to receive, the game was underway. They started the game with good field position starting just short of their 30 yard line, but unfortunately were forced to punt later on the drive. Luckily, the Patriots defense stood strong causing the Bears to give up the ball, and Township would get the ball back, starting from their 7 yard line. The clock would soon read zeros, as a well played first quarter from both teams would come to an end with a score of 0-0.
After the Bears started off the second quarter with good field position, the Pats defense stood strong and caused the Bears to punt, which was taken for a touchback and the Patriots had the ball at their 20. A 65 yard touchdown pass to Kevin Doherty and a successful PAT would put the Patriots up 7-0. After an interception and a couple of passes down the field, quarterback Nick Reardon hit up Kevin Doherty with a six yard pass for his second touchdown of the game. After a successful extra-point, the Pats extended their lead to end the first half, 14-0.
 On their first drive of the third quarter, the Bears put up their first seven points of the game to make it a one score game. On a 3 and 20 attempt by the Patriots, East Brunswick intercepted the ball, and set up at the 15 yard line. With just over 2:00 left in the quarter, a interception from Patriots defensive back Michael Woods would give Freehold the ball back, closing out the third quarter.
On 4th and 10, the Pats settled for a field goal made by Colin Taptich to make the score 17-7. On the Bears' next drive, a 53 yard pass would put them 1 yard away from a touchdown, which they would run in to make the score 17-14. After getting the ball back, the Patriots set up on the Bears' 20 yard line after a 25 yard pass. Unfortunately, they weren't able to capitalize, turning the ball over on downs, giving it back to East Brunswick on their 32 yard line. They weren't able to do anything, causing a turnover on downs. Township kneeled to run out the clock, securing a 17-14 win.