Midterm Curse for Obama?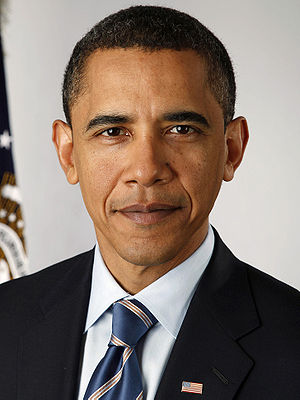 Election Day 2014 was a representation of a Republican landslide of victories. In order for Obama to be able to really be successful in the final two years of his presidency, he would have needed to have a majority of the senate, or fifty-one seats. To accomplish that, he would have to keep most of his democratic senators in office (in the event of tie, Joe Biden would be his fifty-first seat).
However, the Republicans did not back down. Knowing they would not be able to win big cities, they aimed their campaigns for the rural parts of each state, ending the night with fifty-five seats, ten more than the democrats (two seats were won by independent candidates).
The Republicans only needed six seats to gain control of the senate, and they ended up with more than they needed. Here are the major states that the Republicans had gain and the outcomes:
Alaska—Republican Dan Sullivan defeated Democratic Incumbent Mark Begich with 49% to 45.3%.
Arkansas—Republican Tom Cotton, the youngest person to ever become senator at age 37, defeated Democratic Incumbent Mark Pryor with a 55.8% to a 40.6% vote. This is the first time in over a hundred years that both senators from Arkansas were Republican
Colorado—Republican Cory Gardner defeated Democratic Incumbent Mark Udall with a 50.7% to a 44% vote.
Georgia—Republican Incumbent David Perdue defeated Democratic challenger Michelle Nunn with a 55.3% a 42.8% vote.
Iowa—Republican Joni Ernst defeated Democratic Bruce Braley with a 52% to 44% vote, making her the first woman from the state of Iowa to become a senator. The Incumbent was Tom Harkin, a Democrat who had retired.
Kansas—Republican Incumbent Pat Roberts was challenged by Independent Greg Orman, who gave Roberts a run for his money. Ultimately, the state stayed Republican with a 53% to a 42% vote.
Kentucky—Republican Incumbent Mitch McConnell defeated Democratic challenger Alison Grimes, with a 56% to a 41% vote, making him the majority house leader.
Louisiana—neither Republican Bill Cassidy, nor Democratic Incumbent Mary Landrieu were able to gain a 51% majority, so there will be another election to decide the winner.
Montana—Republican Steve Daines defeated Democratic challenger Amanda Curtis with a 52% to 48% vote. The Incumbent was John Walsh, who withdrew after the Primary.
North Carolina—Republican Thom Tillis defeated Democratic Incumbent Kay Hagan with a 49% to a 47% vote.
New Hampshire—Republican Scott Brown was defeated by Jeanee Shaheen, the Democratic Incumbent with a 48% to 52% vote.
Virginia—Republican Ed Gillespie falls behind Democratic Incumbent Mark Warner with a 48% to a 49% vote. Gillespie has yet to concede.
At the end of the night, Republicans had gained control in the Senate and the House of Representatives. Since 1842, during each president's sixth year or during their second midterm election, every president has lost seats.
However, Barack Obama has lost over seventy seats in the House and a handful in the Senate, making it the worst loss thus far.
There were also several ballot measures up for proposals. Oregon, Alaska, and Washington D.C all approved the legalization of recreational marijuana, while Florida voted not to allow legalizing medicinal marijuana.
Also, Washington state passed a ballot that legalized background checks when buying guns, the first of its kind.
Staying local, here are the New Jersey results for this past Election Day:
Senate— Democratic Incumbent Cory Booker defeated Republican challenger Jeff Bell with a 56% to a 42% vote.
Monmouth County House of Representatives:
District 4— Republican Incumbent Chris Smith defeated Democratic challenger Ruben Scolavino.
District 6— Democratic Incumbent Frank Pallone defeated Republican challenger Anthony Wilkinson
District 12—Democrat Bonnie Watson Coleman defeated Republican challenger Alieta Eck
New Jersey passed two ballot measures this election: one about using a portion of state taxes to put towards wildlife preservation, and the other about withholding bail for criminals on probation if necessary.
Overall, it was an embarrassing night for Democrats. Even though all the races were close, 2014 was a year when America saw blue states turn red. Many political analysts are saying that fear drove this year's voters to the ballot boxes.
These results lock in Hillary Clinton as the number one Democratic candidate for the 2016 presidential election. As of right now, the leading two Republicans candidates are Rand Paul and Jeb Bush; however, with several Republicans winning states, more names will be added to that list soon enough.