Current Events: Myanmar, Senators, Emergencies, Flynt.
Hang on for a minute...we're trying to find some more stories you might like.
UN finally stepping up?
On October 23, the UN held a meeting to discuss the Rohingya crisis in Myanmar. Heads of top UN aid agencies pledged to raise $434 million to provide the Rohingya with necessities like shelter, food and water. Pledges received at the end of the one-day conference totaled more than $344 million. Though this was about $90 million short of the goal, these numbers give hope that something will finally be done about the raging issue.
Currently, 1.2 million Rohingya are undergoing a horrific displacement, sanctioned by Myanmar's government. The UN called this a "textbook example of ethnic cleansing", but there is still debate on whether this is a genocide.
Aid agencies during the conference agreed this has been one of the most severely underfunded crises in the world.  It appears like the UN is trying to step up its game and raise funds to help the desperate refugees, and hopefully it will keep up these efforts.
Here's a good video to get the background info for this crisis if you'd like to learn more 
Flaking out
Senator Jeff Flake (R-AZ) has announced that he is retiring, on a backdrop of the Senator's consistent criticism of the President. And his poll numbers have been low in Arizona, too. Yesterday, Flake took a stand on the Senate floor, asserting, "We must never regard as "normal" the regular and casual undermining of our democratic norms and ideals… we must stop pretending that the degradation of our politics and the conduct of some in our executive branch are normal".
Senator Bob Corker (R-TN) declared his retirement as well, also after denouncing Trump.
These retirements add uncertainty to the upcoming 2018 Senate elections.
A national emergency… but not quite?
On Thursday, President Trump declared the opioid crisis a public health emergency. This will allow the US government to redirect existing funds towards the problem. The government plans to use the funding for expanding medical care to rural areas, launching an ad campaign against opioids, and creating more opportunities for people to receive help.
From 2000 to 2015 more than half a million people died from drug overdoses, according to the Centers for Disease Control and Prevention. Around 91 Americans die every day from an opioid overdose.
In the past, Trump has said that he is going to declare the issue a national emergency, which would have let the government to utilize new funding and resources. The change in plans produced much criticism, many people saying that the government needs to do much more to effectively tackle the problem.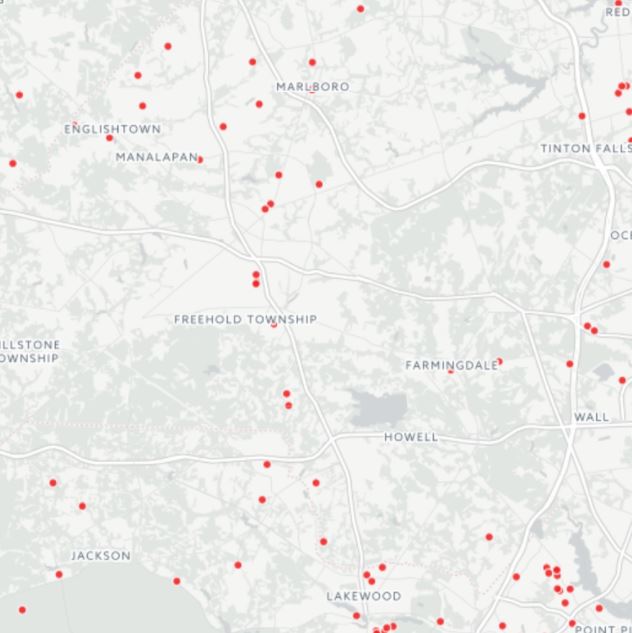 NJ Advance Media mapped the approximate address of every person who died from an opioid overdose in 2016. Every red dot represents a single person – a scary visualization of just how close this crisis is to our own homes. Visit this link to access the complete map.