Paige Rockhill, Staff Writer
New Year's resolutions are infamous for being impossible to come up with and practically unachievable.  But don't worry because the best way to succeed at one is to set one small goal and continue to set different ones... Read More »
Jan 10
Riya Prasad, Staff Writer
At the end of every year, we tend to complain about all the things that went wrong in the past 365 days. Inspirational celebrities passing away, the stress of elections, terror attacks, and different worldwide issues have... Read More »
Jan 6
Noah Gomes, Writer
A new challenge trend is beginning to hit the lives of students here at FTHS, and this challenge is called the "Spray Cologne in Your Mouth Challenge." It is fairly self-explanatory, as the main concept of the challenge... Read More »
Jan 5
Lindsey Golotko, Senior Editor
Teacher of the Year: an award honoring only the best teacher in a school. While Freehold Township High School has many teachers deserving of this accolade, one specific teacher stands out: Mr. Gualtieri. Mr. Gualtieri,... Read More »
Dec 19
View All »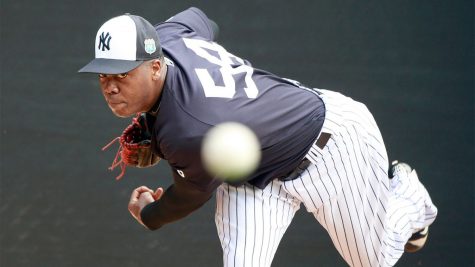 Chris Goodman, Staff Writer
The MLB Winter Meetings are one of the most exciting times of the year for us baseball fans. The Winter Meetings are when all 30 teams meet in one place to discuss trades, contracts, and other transactions involving current... Read More »
Jan 4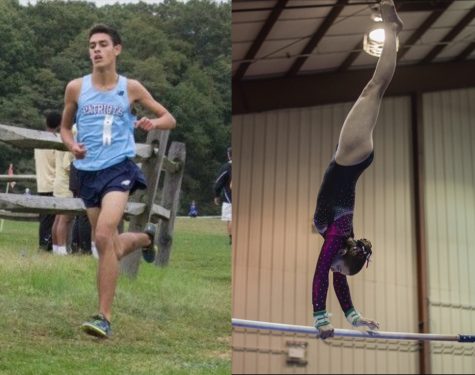 Lundberg, Rogers Earn Athlete of the Month Honors for November
December 4, 2016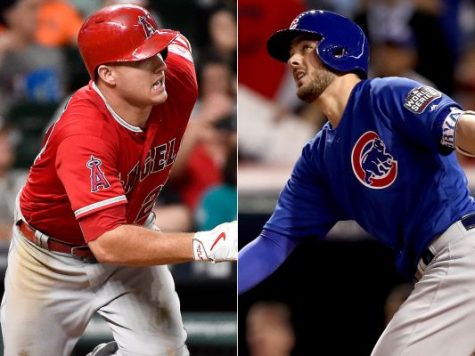 MVP Races Recognize MLB's Best
November 18, 2016
View All »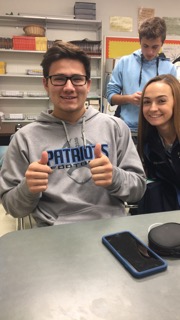 Lauren Mellerud, Staff Writer
Jan 6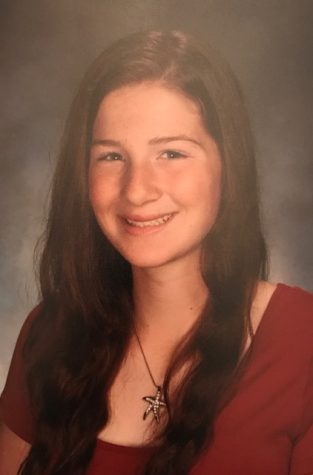 Student Profile: Sydney Rathsmith
December 14, 2016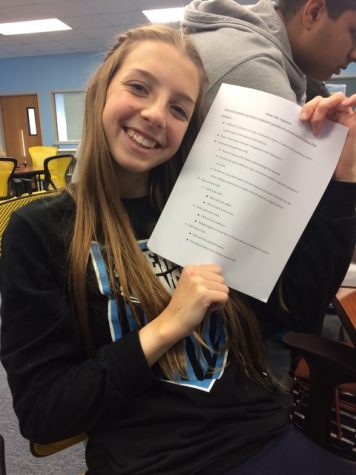 Human of FTHS: How Stressful is IB?
November 29, 2016
View All »
Follow us on Twitter!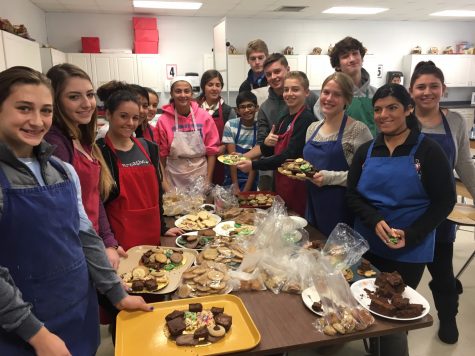 FCCLA members and students in the food's classes at Freehold Township High School were busy baking cookies and quick breads during the month of December. While learning... Read More »
Dec 23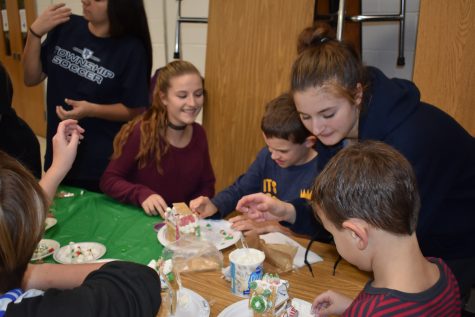 ... Read More »
Dec 18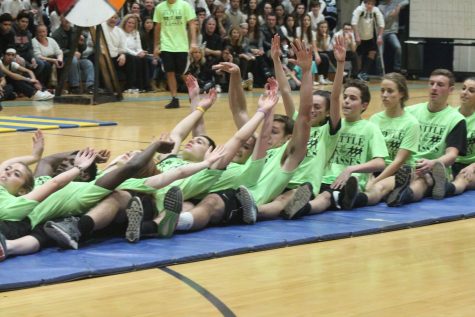 On Tuesday, November 22nd, all four grades of FTHS gathered in the gym to compete in the annual Battle of the Classes. The teams were ready and so was the crowd. The seniors were already in the lead after the costume contest, homecoming dance and Find the Patriot. At exactly 6:30 at night, Mr. Giblin staring announcing the teams. First the freshmen, then the sophomores, then the juniors, and finally, the seniors. All of the grades screamed their heads off routing for their teammates. Here are the results of the events: -Egg toss: Tie- Seniors and Juniors -Chicken in the Hen house: Seniors -Junkyard Relay: Sophomores -Finding your Pair event: Sophomores -Tug of War: Girls: Freshmen vs. Seniors- Fresh -Sophomores vs Juniors- Juniors -Juniors vs Seniors: Juniors -Boys: Seniors vs Freshmen- seniors -Juniors vs Sophomores- Juniors -Juniors vs Seniors- Juniors -Balloon Pop: Seniors -Lip Sync: Seniors The overall winners of the night: THE SENIORS #ourbigex17 After all of the excitement, the Patriot Press got to interview some team members from the freshmen team, junior team and senior team. Halle Bascon... Read More »
Nov 23
View All »
FREEHOLD TOWNSHIP – The transition was practically seamless. On Thursday, Jan. 12, last week's No. 2 team, the Ranney School, defeated then No. 1 Mater Dei Prep, 58-56,... Read More »
Jan 17
With a new coach and a ton of new players in the lineup, it would have been understanding, and even permissible, for the 'championship or bust' mentality to be vacant from... Read More »
Dec 9
Students in Freehold Township High School's Patriots for a Peaceful World club recently had a visit from Brian Becker, a humane law enforcement agent, to learn about the... Read More »
Nov 18
View All »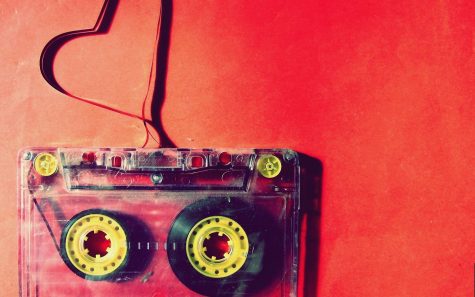 Erica Singh, Staff Writer
Twenty One Pilots is going to be coming to New Jersey tomorrow (1-21-17) because they're on tour with Jon Bellion and Judah and the Lion and I have the honor of going to th... Read More »
Jan 20 • No Comments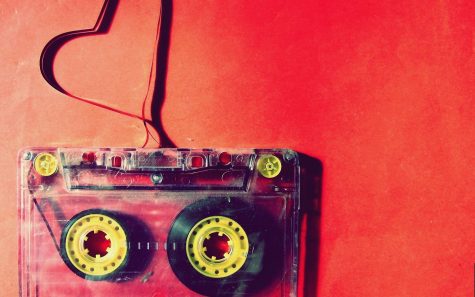 Erica's Friday Playlist: 1/13/17
January 13, 2017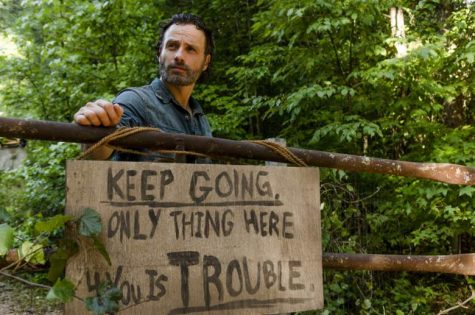 January 9, 2017
View All »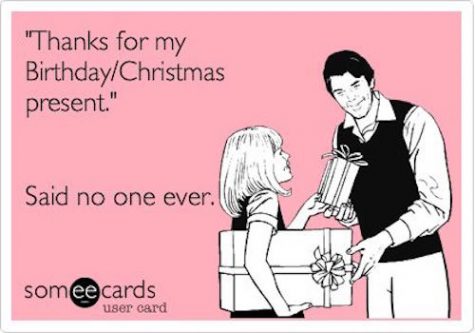 Samantha Willoughby, Staff Writer
Yes.  My birthday is actually on Christmas Day.   On December 25, 1999 at approximately 5:35 am, I was born.  When I was a child, I liked telling people that my birth... Read More »
Jan 5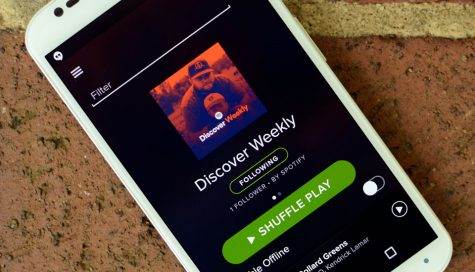 Editorial: Spotify Knows Your Musical Tastes Well
I constantly find myself amazed by my "Discover Weekly"... Read More »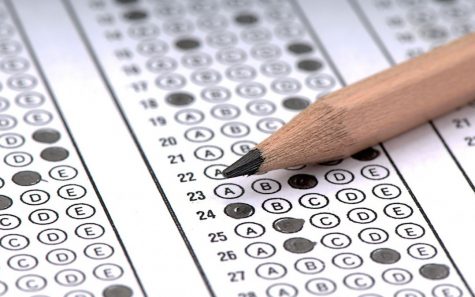 EDITORIAL: Freshman PSATS, is it Really Worth it?
As a freshman new to the high school, the last thing... Read More »
View All »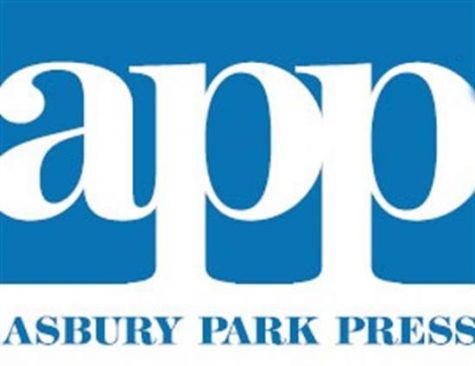 Two FTHS students won this month's Asbury Park Student Voices Essay contest. Asha Prabhat (1st place) and Chris Galiano (2nd place)-- both freshmen-- responded to the question, "Which... Read More »
Oct 31 • No Comments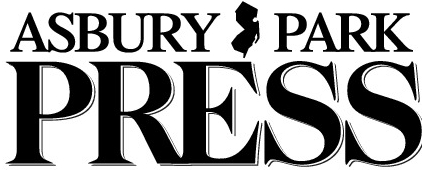 Two FTHS Writers Win APP April Essay Contest
April 28, 2016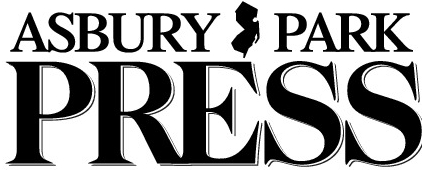 Four FTHS Writers Recognized by APP
March 24, 2016
View All »