Meet the Homecoming King and Queen
October 7, 2021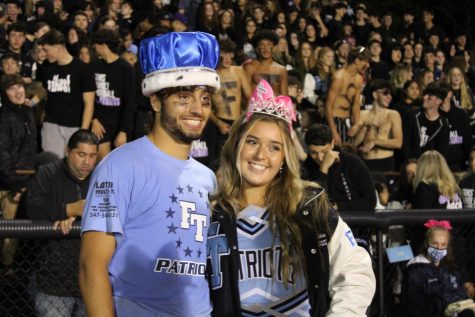 Homecoming King: Giacomo Calimita
I got the pleasure to interview the 2021 homecoming king Giacomo Calimita! Giacomo is a senior and number 13 on the varsity football team. In his free time he likes to hangout with his friends and play sports. Below are some of the questions I got to ask Giacomo about how it felt to win homecoming king.
Blake David: How did you feel after you won?
Giacomo Calimita: It actually was a surprise when I was deemed homecoming king because this competition wasn't the first thing on my mind. It was winning that football game after coming off of a rough start this season. Besides this, all of the other nominees are great guys and I would've been just as happy to see either of them win. But I'm very thankful for this and appreciate everyone who voted for me and would like to congratulate my other fellow nominees.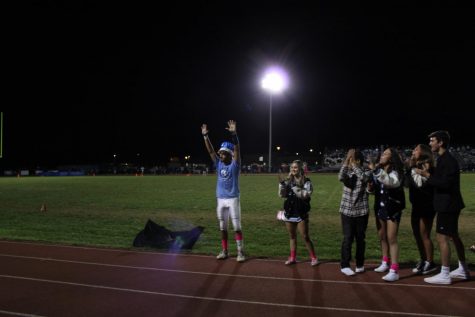 BD: What was the atmosphere like when you won?
GC: After I won and heard the crowd get loud, I had to take so many pictures which I'm not complaining, you know, but like mad flashes in my face blinded me. I felt very excited and very thankful when I heard my name on the loudspeaker but couldn't help but laugh when I heard my mom start screaming her head off for me. The only thing she understood that night because she didn't even know what a first down is.
BD: Why do you think homecoming is so important?
GC: Homecoming is one of the best ways to bring the whole school together and celebrate something special. It created a strong sense of a community for a patriot nation that was lost last year from isolation.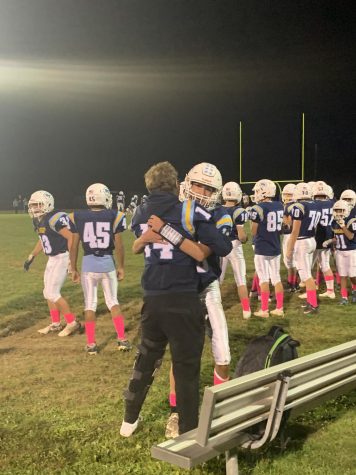 BD: How did it feel to win the homecoming game and get homecoming king all in one day?
GC: It felt amazing to finally get paid for what we worked for all season and on top of that a shutout! Homecoming king was the cherry that topped it all off and again I would like to thank everyone for coming and supporting me and the patriot family.
BD: How were you feeling leading up to the game?
GC: I wasn't nervous at all. That whole day of school confidence was flowing through my body and the rest of my teammates. We all had felt something special about that day, we felt a win coming. No one likes losing, but everyone enjoys the events that follow a win. We finally got what we deserved.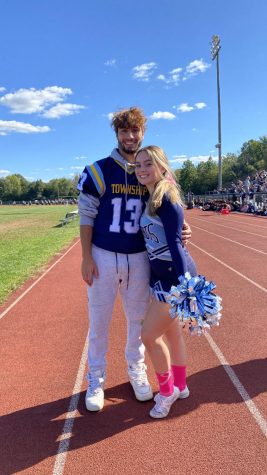 BD: What was your reaction when the queen was called?
GC: When the queen was called I was happy for Gianna and her family. But any nominee who had the chance of winning would've felt just as happy for any of them because we all deserved it.
Leave a Comment
Homecoming Queen: Gianna Dembski
A senior here at FTHS, Gianna was crowned as queen at our Homecoming Game this past Friday. Despite only being here since her sophomore year, Gianna has made so many great memories and achieved so many great things at this high school. Her positive attitude and radiating energy are just some of the qualities that make her fit for this award! Read more about Gianna's fondest moments as a Patriot and experiences as high school royalty below in our interview: 
Grace Lorenzo: First off, how does it feel to be the homecoming queen?
Gianna Dembski: It feels amazing to be the homecoming queen! Especially since I was crowned with one of my good friends. There's no better place to be named queen than FTHS!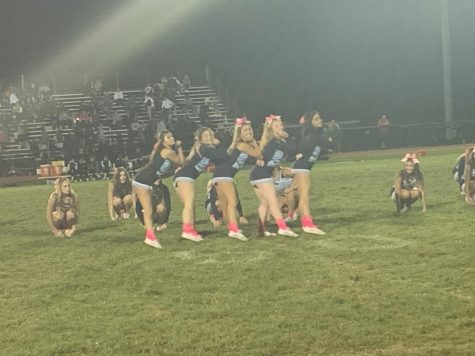 GL: Is there anyone you would like to shout out or thank for such a great achievement?
GD: I want to thank the school as a whole, bringing me in after I transferred my sophomore year! I'm so glad I came. Clearly, It was meant to be!
GL: Along with becoming homecoming queen, what are some other highlights of your senior year so far?
GD: Some of my favorite highlights have been the Friday night lights! I love cheering on our team every week!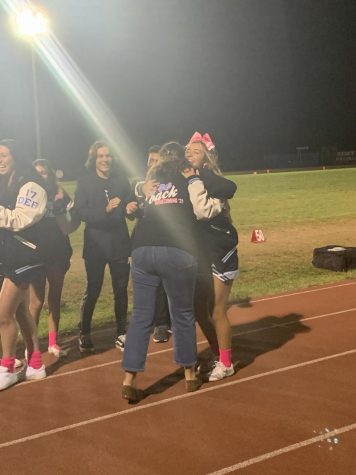 GL: Is there any advice you would like to give to underclassmen who are nearing their graduations in the upcoming years?
GD: Get involved. Join clubs, teams, any way you can! It leads to great memories and great friends! 
GL: What does being on the homecoming court mean to you? 
GD: It means so much to me being in the homecoming court with some of my closest friends! I'm so happy I had this opportunity.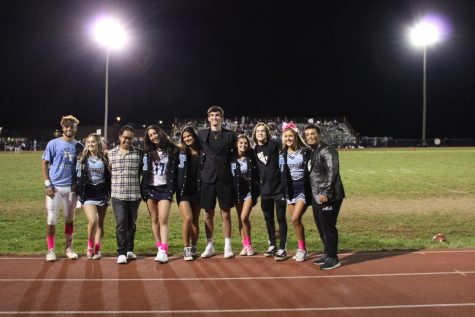 GL: Why do you think you were selected as a nominee for homecoming court?
GD: I think my positive attitude definitely could have contributed to being selected. Having a positive mentality going into school each day helps me continue to build relationships with the students and teachers day in and out!
GL: Lastly, I need to know how your golf cart ride was with the homecoming king and Mr Brusotti!
GD: It was fun and funny! Giacomo had his ten seconds of glory driving the golf cart!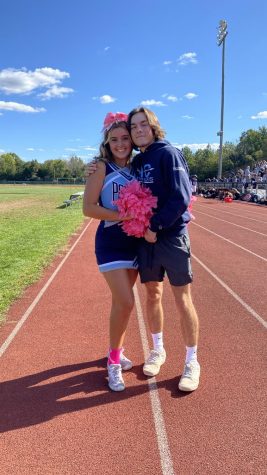 Leave a Comment