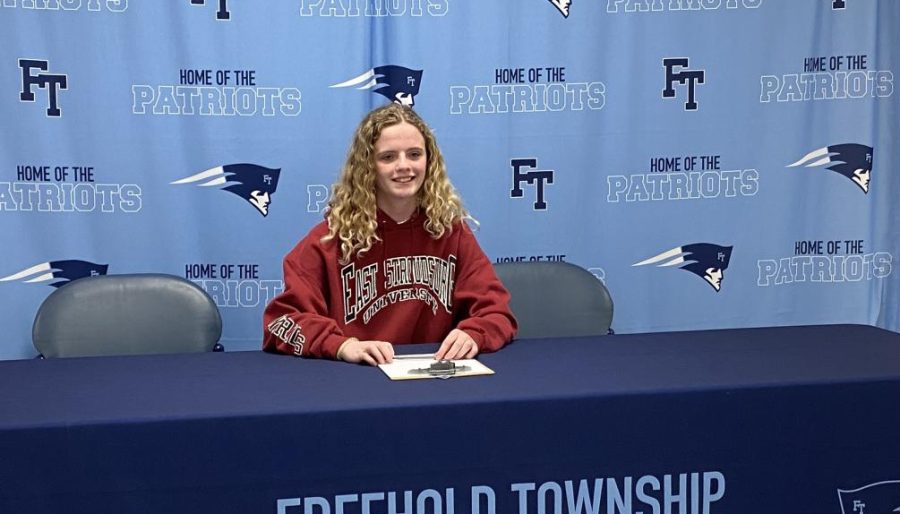 Brianna Anderson
Brianna Anderson is committed to attending East Stroudsburg University and is excited to continue high jumping in college.
________________________________________________________________________________
What sport are you signing for today?
– Track and field. Specifically high jump.
Why did you choose East Stroudsburg?
– In my college search I was between schools and when I found East Stroudsburg it just felt right. The school has a real tight-knit community and the coaches are dedicated to their students' success. I realized no matter where you are when you start you are going to grow so much there.
What did you feel was the biggest challenge in becoming a college athlete?
– One of the biggest challenges for sure was an injury I suffered last season. When rehabbing I had to decide if my dream of competing in college was feasible. Luckily I came back from that injury and I am ready to compete in college.
What excites you about being a college athlete?
– Overall, the level of competition is obviously more difficult than in high school. I'm excited about how much harder high jumping in college will be because I feel I'm ready for the challenge.
Do you have a favorite memory from high jumping at Township?
– I would definitely say the relationships I've built with my coaches. Over the years I've had several different coaches.  I've had Coach Golub, Coach Zumo, and Coach Briggs, and I've made a connection to and have special memories with each of them.
What is some advice you would give someone who wants to become a college athlete?
– I've been doing high jump for 7 years now and I've learned that it doesn't come quickly. People think they will get better instantly but they don't. The high jump is a difficult event because some days you are jumping great and other days you aren't. But it's all about keeping a positive mindset and working at the event.
Has it set in that you are going to be a college athlete?
– It's bizarre to think that I'm going to do this in college. I'm finally starting to accept it because I'm getting really excited about this. You get to put in so much work and run crazy workouts and I think I'm up for the challenge.