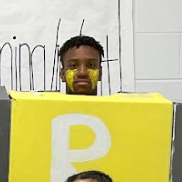 Chase Enlow
1. If you could describe your feelings about BotC in one word, what would it be?
I feel very excited for BOTC and can't wait for the actual event.
2. What do you bring to the freshman team?
I feel I bring leadership and excitement to my team.
3. Give us one fun fact about yourself.
I learned how to back-flip within 10 minutes.