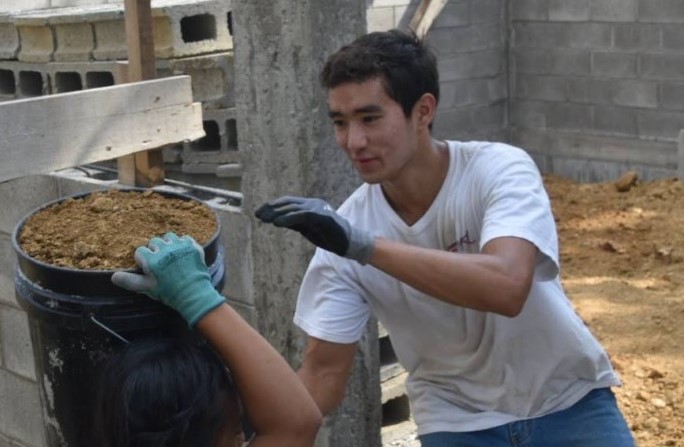 December Club Participant of the Month (Male): Doug Sasa
Name: Doug Sasa
Club: Students Helping 
Nominating Advisors: Ms. Jimenez
What does your club do?
We raise money to help schools in Honduras in poverty to fund their education
What happens during club meetings?
We go over fundraising goals and schools we're working to fundraise; this year we're focusing on a school named Huete De Rodriguez. We also look at the pictures from past trips.
How can people get involved in your club?
You should come to the meetings, be informed, and participate in fundraisers.
What are your club's goals/upcoming events?
We have a 5k coming up on March 7th. Our goal is to raise $3000, which is more than the $2600 we raised last year.
---
Reason for the Recognition:
– Club Treasurer and one of club's most active members
– True leader who takes initiative in organizing and working on fundraisers, keeping records of all activities and meetings in a neatly organized log.
– One of the most respectful, polite and dedicated students in the club
– Has traveled to Honduras to do volunteer work building schools for under-privileged kids.
From the Advisor: "Doug embodies the meaning of student of the month, but does it every day of his life." – Senora Jimenez