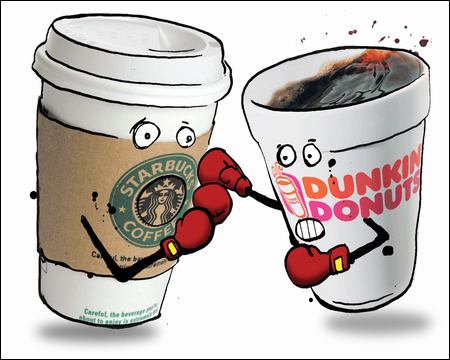 Debate: Starbucks vs. Dunkin
April 5, 2018
You're driving along Route 9 on the way to another day as a student at FTHS. You check the time and notice that it's only 7:30, and you have some extra time to spare before you have to make up that history quiz at 7:45. Obviously, you're tired, so you decide to stop for some coffee. The only question that makes you pause your plan is: should you stop at Starbucks or Dunkin Donuts for a pick-me-up?
Starbucks vs. Dunkin: a debate that has been popular since practically the beginning of time. Right now, we're going to help you decide which coffee shop you should spend your precious money in, which chain you should trust to offer you the most delicious coffee and quality service for the best value.

I Stand By Dunkin Donuts
And as a broke high school student who needs a caffeine fix every morning, the coffee at Dunkin Donuts keeps my caffeine needs at bay while not taking such a big dent in my bank account. The famous chain has not only coffee but also donuts and bagels that out beat Starbucks anyday.
Looking at the menu at Dunkin you get not only a variety of coffee but also a mix of donuts, bagels, breakfast sandwiches, and a few muffins. But at Starbucks they seemed to be limited in the food department with only a few pastries and lunch options that may not serve your breakfast needs, never mind your sweet tooth.
Also let's discuss the size differences. At dunkin the cold beverage cups are evidently larger than the ones at starbucks and yet they still have the same low price. With the small being 16oz, the medium 24 and the large 32 it is larger compared to Starbucks 12,16  and then 20. So overall when you choose dunkin you are getting more coffee for less money.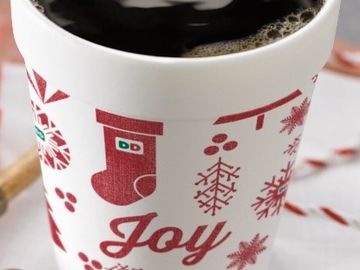 To continue, when rushing in the morning you want something you could grab quickly. The drive thru at dunkin is not only fast but efficient. Because they have simple menu items most things are easily prepared and given to you within minutes rather than waiting in a longer line at starbucks.
Oh and also the many flavors that dunkin has during the different seasons add something new to your hot or iced coffee!
Finally, have I mentioned that Dunkin will save you money. And we all know that by being a broke student we cannot afford a five dollar coffee every morning.

I Stand by Starbucks
As a self-proclaimed coffee addict, I am here to assure you that Starbucks always beats out Dunkin in every way shape and form. First, let's just discuss the menu to gain a general understanding of this magical place.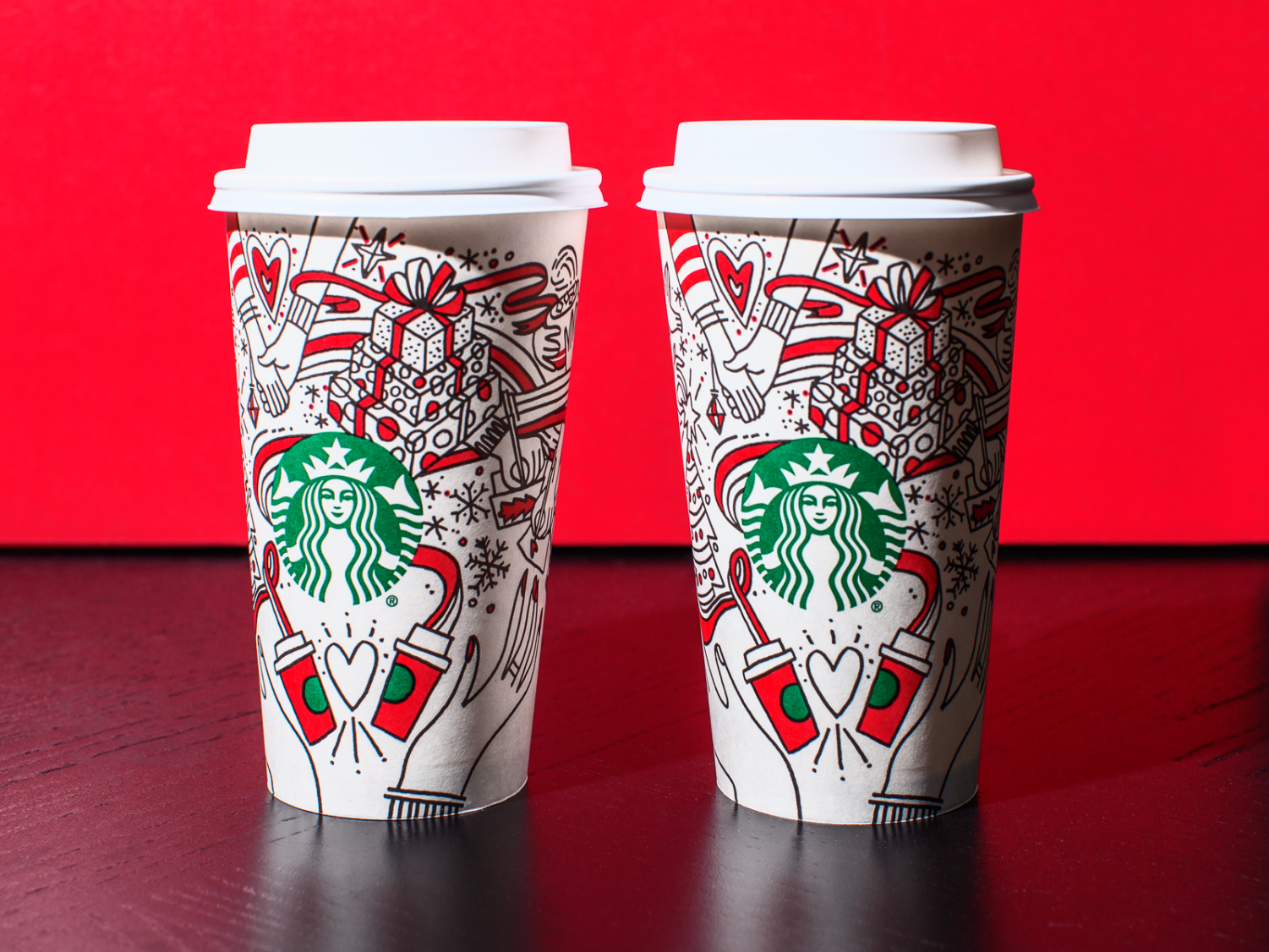 Upon looking at the Starbucks menu, one can see headings such as "Frapps" "Espresso" or just plain old "Coffee." And under each heading, there are a bunch of different types of beverages to choose from. None of them sound appealing to you? You can practically customize your perfect beverage. Just tell the barista exactly what you want and they will be able to create it, no matter how odd of an order. In fact, when all of the possible combinations are taken into account, there are over 80,000 ways to order a Starbucks drink! You can't find this type of variety anywhere else, including Dunkin.
Also, there's just no denying the fact that Starbucks coffee is just higher quality than Dunkin's. Starbucks coffee tastes like it's handcrafted by God, and that each barista has been extensively trained in the art of coffee preparing. This type of expertise is unique to Starbucks only.
Furthermore, the service at Starbucks is top-notch and personable. You can't deny the feeling of specialness you get when the barista calls out your order followed by your name, and then the swagger you walk with when you go to grab your drink. At Dunkin, your order is just a boring old number, and the employees expect you to somehow know which coffee is yours when it's sitting amongst a bunch of other similar looking plain Jane coffees.
Lastly, we need to discuss these new holiday cups. These are the cutest and most stylish frickin coffee cups I have ever seen in my life. And they come in a variety of colors!! All Dunkin coffee comes in the same cup. Really, who wants that?