Snapchat Hacks to Liven Up Your Streaks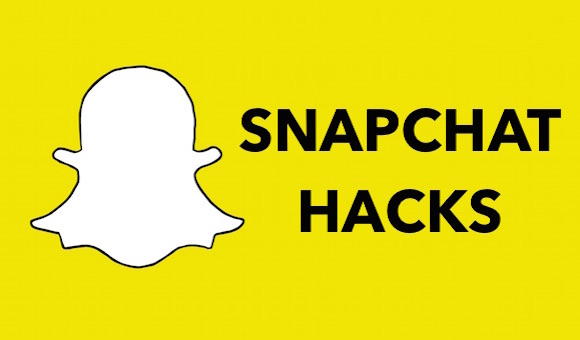 Hang on for a minute...we're trying to find some more stories you might like.
Snapchat is arguably one of the most popular apps amongst students in our school, so why not devote a whole article to all of its cool hacks?
FTHS junior Veronica Sowinski says that Snapchat is "probably my favorite app because it offers an easy way for me to keep in touch with friends that I don't get to see often!" If you are interested in joining in on the fun and looking for a way to catch up on the trend, then this article is perfect for you!  With these hacks you'll be the next DJ Khaled in no time!
Want to look like a dog, panda, or alter your face in some other cute or funny way? Then try out a filter! Here's How:
Step 1: Have your camera facing you

Step 2: Hold your finger on your screen until a web lights up your face

Step 3: Scroll through the filters on the bottom and pick your favorite!
 Do you love bitmojis, those characters that you can customize to look just like yourself? If you do, here's a way to link up your bitmoji to your friends:
Friend-Mojis
Step 1: Have your bitmoji linked up to snapchat, make sure your friend has theirs linked up as well

Step 2: Swipe to the left: "Chat" will be the title of the screen

Step 3: Double Click on your friends name

Step 4: Take a picture

Step 5: Hit the square icon found to the right of the scissors

Step 6: Go to the bitmoji section (face icon)

Step 7: Choose your friend-moji!
Want to add music to your video? You could even lip-sync to your favorite song!
Step 1: Go to your music library and play a song of your choice

Step 2: Open Snapchat

Step 3: Record your video and the song will be in the background
What if you decide that your video would be better without music? Here is how to mute your recording:
Turn Sound Off in a Video
Step 1: Record Video First

Step 2: Tap the microphone icon in the bottom left corner: sound waves will turn into an x
Try sending multi-colored text to your friends to spice up your message:
Text and changing its color
Step 1: Click the "T" icon

Step 2: Type out a message

Step 3: Use the color slider found on the right to choose a color

Step 4: If you want to, highlight each letter to have the text displayed in a variety of colors
Try some of these tricks out and see how you and your friends like them!