FTHS Students Prepare for DECA Nationals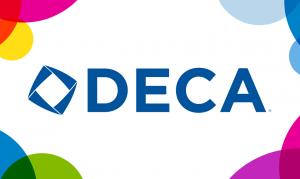 Hang on for a minute...we're trying to find some more stories you might like.
I've been a proud member of DECA for the past three years, ever since I took Accounting with Mrs. Bonaly, liked it, and decided to join her club.
Because most people (even the members) don't know what DECA stands for:
(Heads up, it's boring)
Distributive
Educational
Clubs of
America
Also, little known fact, it once stood for Delta Upsilon Chi.
Last week, from Tuesday the 21st to Thursday the 23rd, FTHS DECA students that had qualified from the regional competition progressed to the State Competition, at which we competed to qualify to the National Competition.
Of the 19 who competed, 3 finalled. Those three were:
Tierney Egan

Anna Ma

Mustafa Sheikh (that handsome devil, and an amazing, unbiased journalist.)
(Really, I can't say enough about that mufasa character, he's got hair and two elbows with a pair of knees to match.)
Only one of us progressed in their own category, Anna Ma. However, one of the projects completed by some of the DECA members, much of the board specifically, could send up to 5 people to the tournament in Anaheim, California, in April.
DECA is one of the more laid back of the competitive extracurriculars that our school offers, however it is, at the State and National level, no joke. And though it exists at both a 'High School' and a 'Collegiate level', the high school level is much more massive. At the high school level, DECA has approximately 200,000 members and 3,500 chapters. Our state has the 8th largest concentration of DECA chapters. At the collegiate level, DECA has 15,000 members in 275 schools. Also, the 215,000 members include all 50 states, Puerto Rico, Washington D.C., Guam, Colombia, Mexico, China, Canada, Spain, and Germany.