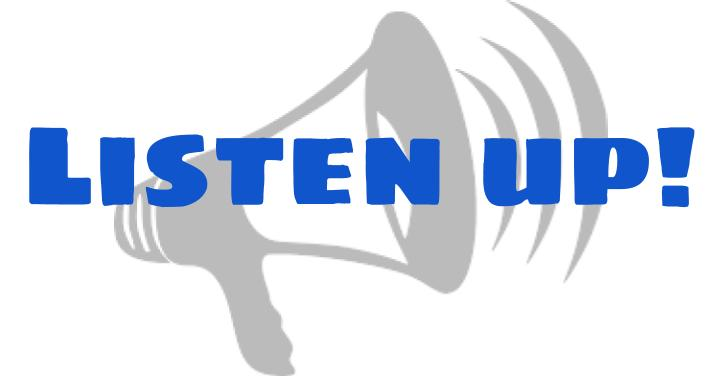 Hey everybody! Welcome back. Hope you enjoyed the long weekend. Here are 5 new songs to get you motivated for the upcoming week. 
Monday- "Someone New" by Hozier (2014)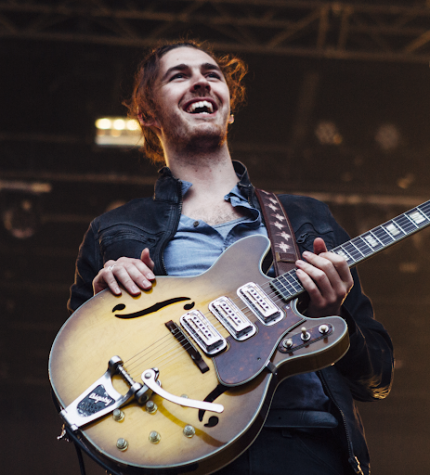 Kicking off the start to the week is this 2014 indie-folk track. A few years ago, I enjoyed listening to this song for the first time, but forgot about it. Recently, I have stumbled upon "Someone New," only to be pleasantly surprised by what Hozier has to offer in this upbeat and catchy song. Throughout the song, he expresses how love has made him confused and feeling lost. I guarantee that this one will be stuck in your head. 
Tuesday- "Don't Fear the Reaper" by Blue Oyster Cult (1976)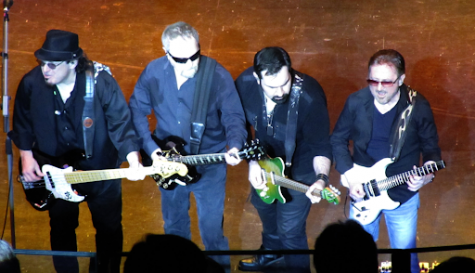 Moving backwards in time almost 50 years, we have the 1976 hit "Don't Fear the Reaper." The song perfectly captures the great musicianship that classic rock has to offer. It has a difficult intro riff, melodic, layered vocals, and an instantly recognizable chorus. In addition to being a mainstay in '70s rock playlists, the song carries the association with the famous SNL skit "More Cowbell." The skit shows the "band" trying to record "Don't Fear the Reaper," only to be disrupted by Gene, the cowbell player, who feels unwanted. In addition to the actual version of the song itself, check out the skit if you need a good laugh.  
Wednesday- "Song 2" by Blur (1997)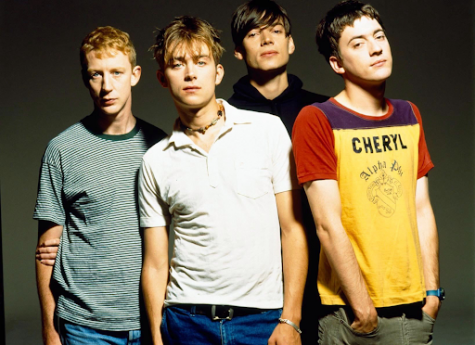 Noticing that I've picked more mellow "study tracks" during the middle of the week, I went in a different direction this week. The 1997 nu-metal/Britpop track "Song 2" is a two-minute power-packed, heavy hitting song. Whether you need workout motivation, or have a big game or upcoming event, try out this '97 hit. "Song 2" got the pop-punk/nu-metal band Blur on a very short path to fame. Change up the songs that you usually use to get motivated- and give this one a try. 
Thursday- "Dynamite" by BTS (2020)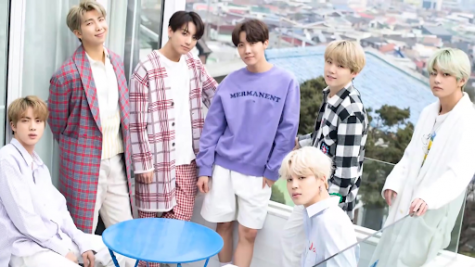 I'll admit it. I am a rock type of guy. I've generally lost interest in today's pop music, simply because it lacks any true meaning, and is written and produced by companies who should be getting the recognition that talentless pop stars are receiving. Hot take? Yes. Completely an opinion? Yes. However, the 2020 hit "Dynamite" is a pop song I see as an exception. It blew up last year and already has more than 1 billion views on YouTube. While I see it as merely a K-Pop dance track, I appreciate the catchiness of the song, how it is centered around positivity, and how the whole band adds to the track. The song provides a nice (and much needed) change in what are otherwise dull pop-music radio stations. 
Friday- "All Along the Watchtower" by Jimi Hendrix (Originally Written by Bob Dylan) (1968)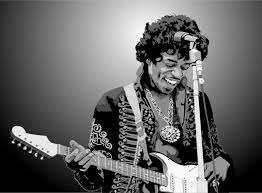 I went back to my roots this Friday. "All Along the Watchtower" was one of the most influential rock songs of all time, being covered by countless artists. The most notable cover of the Bob Dylan song was done by Jimi Hendrix. His rendition, which was released in 1968,  put him on the scene in the late '60s, and has made many guitarists realize his influential techniques on later rock music. The song's signature chord progression was one of the first I learned on guitar, and really got me into Hendrix and his musical mastery.